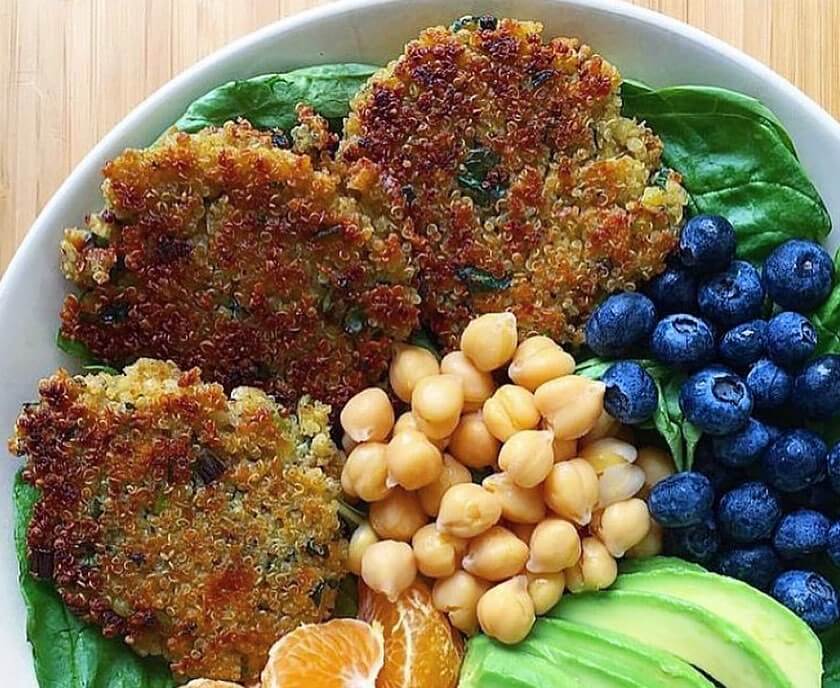 05 Mar

Recipe: Quinoa and Zucchini Patties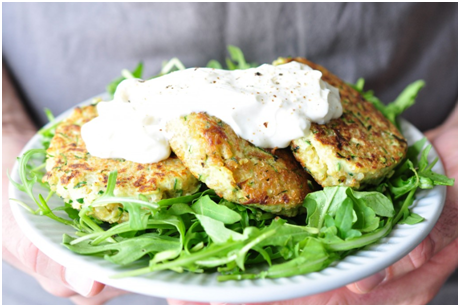 Quinoa patties are incredibly filling, and perfect to top off a bowl of greens or served between brioche as a yummy veggie burger!
This recipe from www.greenqueen.com.hk is versatile in that you can use various ingredients like sweet potato or carrots instead of zucchini. You can have it as a hot meal for dinner or as a cold lunch; ideal to take to the office.
Did you know that cooked quinoa is a rich source of manganese and phosphorus? It's also a moderate source of dietary fiber, folate, and the dietary minerals iron, zinc, and magnesium. It's one food with a high concentration of protein that's also gluten-free!
Ingredients – Makes 8 Patties
2 cups cooked quinoa
1 large or 2 medium zucchini, grated
1 tbsp nutritional yeast (optional)
2 free range eggs, whisked
salt & pepper to taste
2 tbsp flour (optional, use GF alternative if you prefer)
2 tbsp coconut oil, divided
2 tbsp Greek yogurt
chopped herbs (optional)
choice of side salad or vegetables
Directions
Place grated courgettes in a colander and let drain for up to 30 minutes. You can also manually to squeeze out the liquids to speed up the process.
In a bowl add cooked quinoa, zucchini, nutritional yeast if using, whisked eggs and salt and pepper to taste. Mix well to combine. Feel free to also add chopped herbs if you like.
Roll quinoa mixture between your palms and lightly squash down until it resembles a patty. Repeat process. If the mixture is too wet for you to handle, the flour makes a good binder, just add to mixture.
Heat a tablespoon of coconut oil over medium heat. Add patties and fry until golden brown about 4 – 5 minutes before flipping over to cook the other side for another 3-4 minutes.
Assemble on a plate with your salad and/or vegetables and serve with Greek yogurt.
Enjoy!
Green Queen was born and raised in Hong Kong to an Indian mother and French-Italian father.  Her ethos is to encourage, support and inspire all those souls out there who want to live a greener, cleaner, kinder life.
Other recipes to try:
An earlier version of this recipe was published on Green Queen.