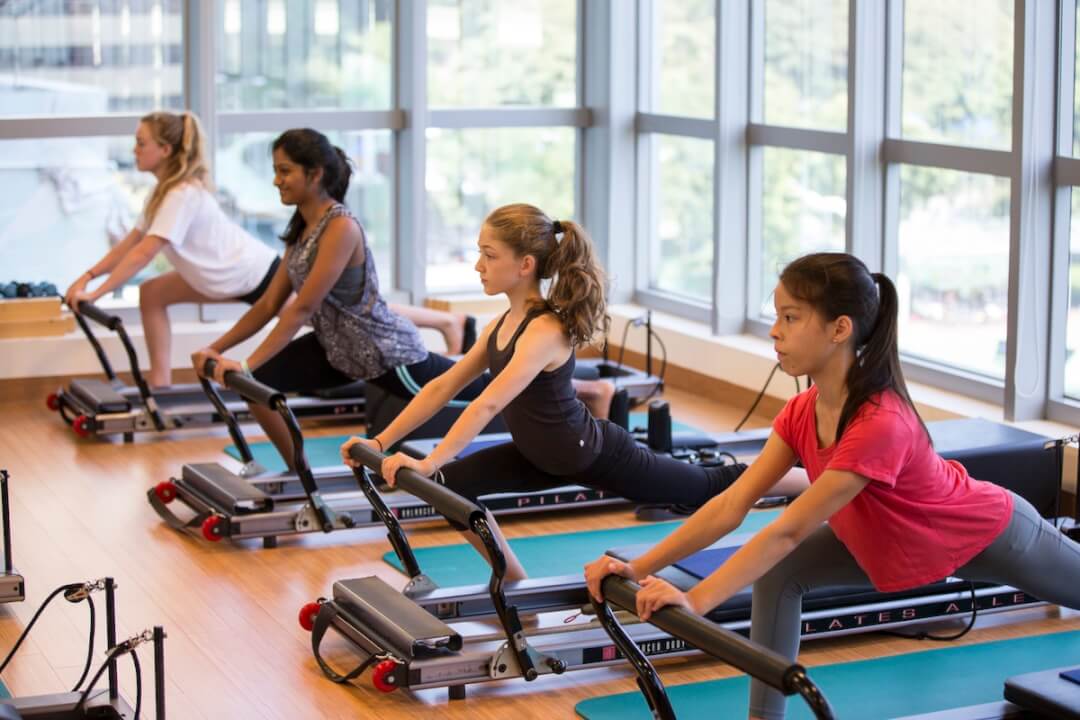 07 May

How Kids And Teens Can Develop Body Confidence And Move With Grace

We talk to happy mum Olga Gyarkina whose daughter Anastasiya is enrolled in Flex Studio's Kids & Teens Programme

Sales and Marketing Manager Olga Gyarkina had been struggling for a while to find the right programme for her daughter Anastasiya. Very tall and a bit clumsy at times, the 13-year-old tried yoga classes for kids elsewhere and found them slow and boring. On the other hand, the dance or ballet classes were too intense for her, who unlike the other students didn't intend to become a technical dancer.

"The gym strength exercise routines were not quite suitable for girls," says Olga, "and again they were quite boring. I was looking for classes that would help her to be more aware of her body… that would help her coordination, posture, strength and flexibility."

After searching for quite some time, Olga was delighted to find the Flex Teen Programme combining fitness, dance, stretch… "AND, the most important  –  it is FUN!" she says. "As simple as that, Flex Teens classes work for all that I wanted for her."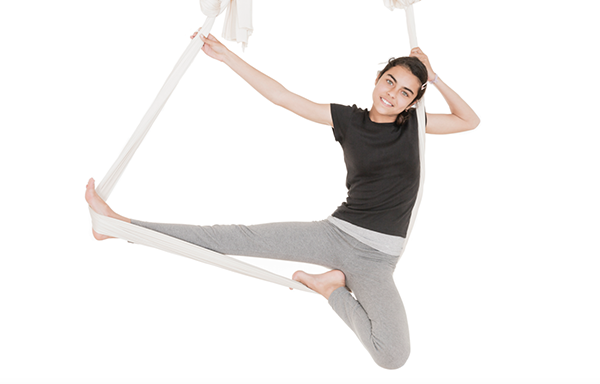 In April, Anastasiya enrolled in the Flex Kids & Teens Spring Term taking two classes per week at Flex Studio in Wong Chuk Hang: Aerial Fitness on Thursdays and Pilates Allegro for Teens on Friday afternoons. 
"She absolutely loves it!" says Olga. "I was very happy discovering the Flex Teen classes, and grateful that they developed such programmes for teens. I hope they will continue to run it and develop even more modules."
After just a few sessions, Olga was happy to see Anastasiya's coordination improve significantly. "She became more flexible and strong at the same time," says Olga. "And more confident about her body too, which is so important for teenage girls."
According to Anastasiya, her favourite class is Aerial or "flying" Yoga, wherein participants use silk hammocks to lift and manoeuvre themselves above ground. "It's so much fun, we get to learn a lot of tricks and be creative with our routines," she says. At the time of the interview, Anastasiya had yet to start her Teen Pilates classes for the first time. She was very excited for them, though, her mum Olga being a Pilates enthusiast herself.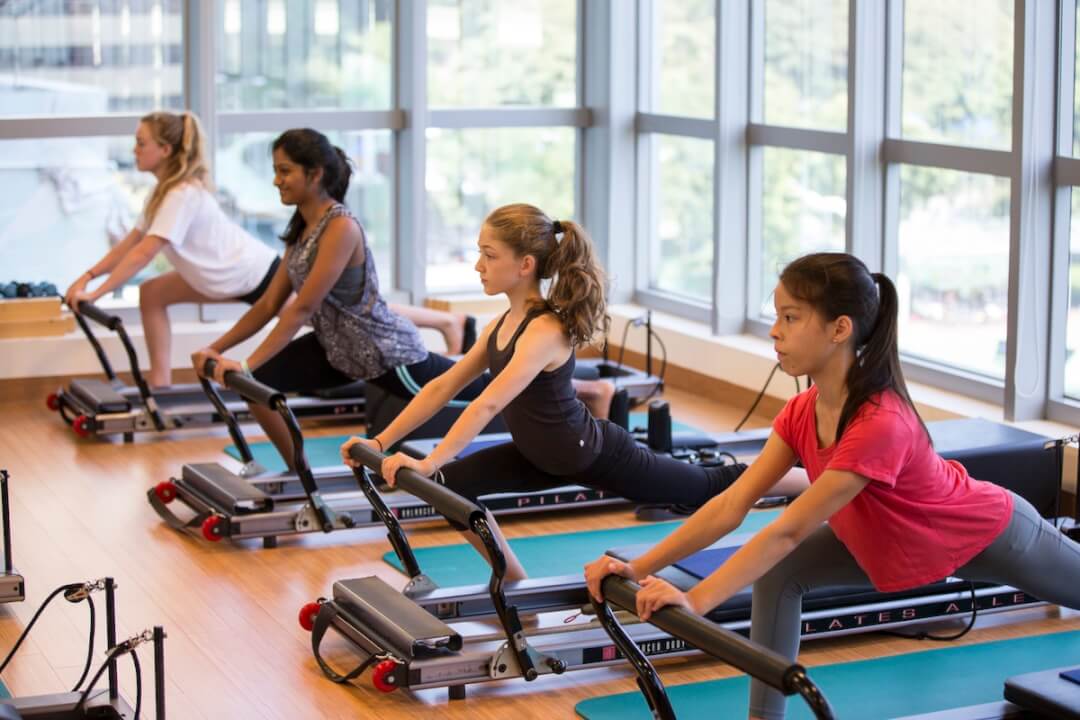 AntiGravity Yoga Instructor Cherrie Leung meets Anastasiya every Thursday at 5:15pm. A local from Hong Kong, Cherrie has been practicing Aerial since 2016 and was certified as a teacher in 2018. "I like to keep my classes fun, diverse and functional," she says. 
Cherrie believes that iIntroducing Aerial to students at a younger age can build strength, flexibility and boost their confidence. "It's an enjoyable way to learn more and understand their own bodies," she says. "They can gain upper body and core strength, increase their flexibility, and body awareness both floating on air as well as on the ground throughout the programme."
As she works with kids and teens, Cherrie emphasizes that safety is at the heart of her teaching philosophy. She trusts that the rest will follow; that what she shares will matter and benefit her students. 
What makes her aerial classes for kids and teens different from the others out there in HK? "It's the small group classes here at Flex," says Cherrie. "I can pay more attention to take care of each student. The spacious studio with high ceilings here also challenges them as we can practice advanced poses and fly really high!"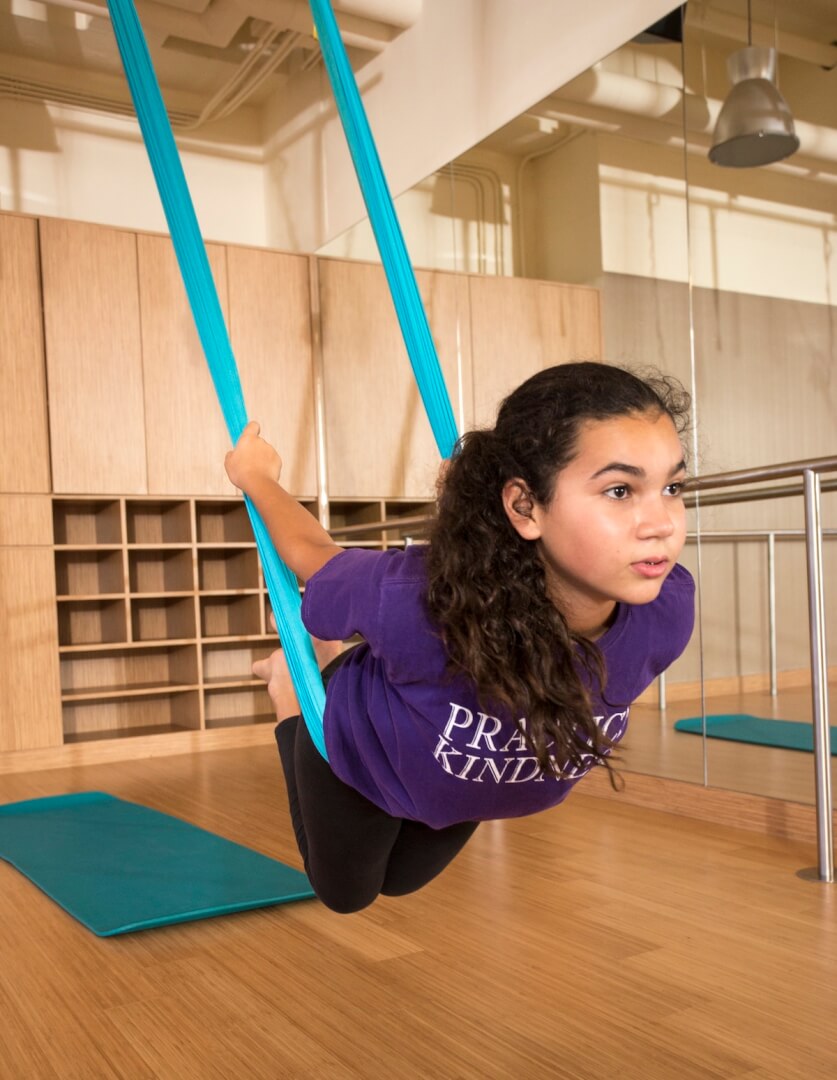 When asked if she would recommend Flex Kids & Teens to other parents, Olga beams: "I always recommend Flex to others. Thank you Flex for developing the programs and for helping our teenage girls to look more beautiful and graceful, become more aware of their bodies, and feel more confident and comfortable about themselves. I do hope the programs will continue to run, and look forward to more!" 
Sign your children up for the next Flex Kids & Teens Summer Fitness Camp in July! Classes suitable for children Ages 6-10 and 11+ including Aerial Yoga, Teen Pilates and Xtend Barre. flexhk.com/kids-teens-summer-camp