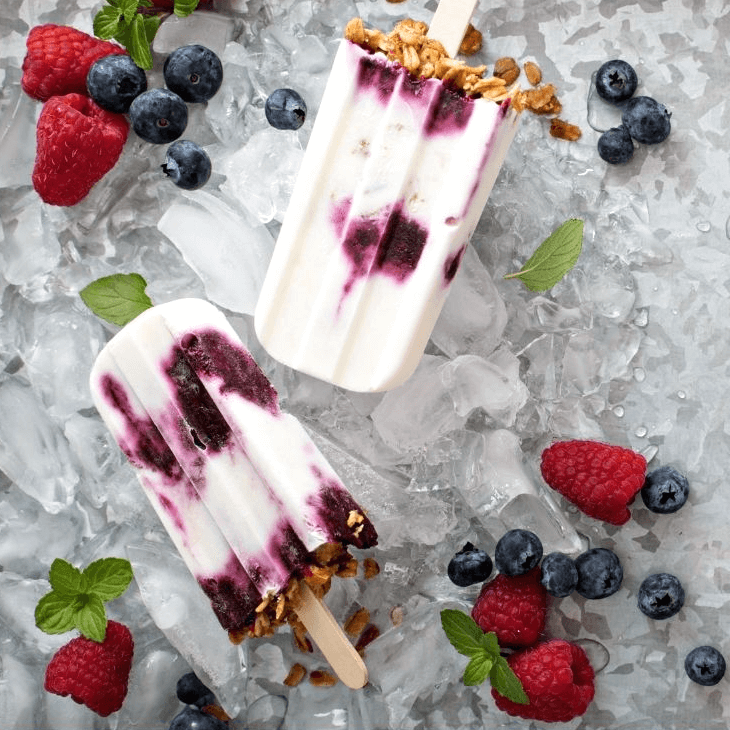 06 Jul

Recipe: Berry Greek Yogurt Popsicle with Granola by YouVit

Beat the summer heat in Hong Kong sans the guilt with these vitamin-packed popsicles!

Yup, the Weather app on your phone will tell you it feels like mid-40s Celsius even though it reads mid-30s! In this environment slowly recovering from COVID, it is important for us and our little ones to stay hydrated and take immune-boosting supplements to maintain general health and well-being.

One of the best immune-boosting sources in season right now are berries — did you know that this is due to their polyphenol content, a type of plant antioxidant, which is also what gives blueberries and other berries like blackberries, strawberries, and cranberries their vibrant colour?

Our friends at YOUVIT have sent across this Berry Greek Yogurt Popsicle with Granola recipe for your next weekend morning treat as a pre-brunch nibble – enjoyed by kids and adults alike!

YOUVIT Adults and Kids Multivitamin Gummies (in mixed berries flavour, of course) is now in stores at Watsons and available for delivery at youvit.com.hk. Flex members get 20% off at the YOUVIT site with the code FLEX20!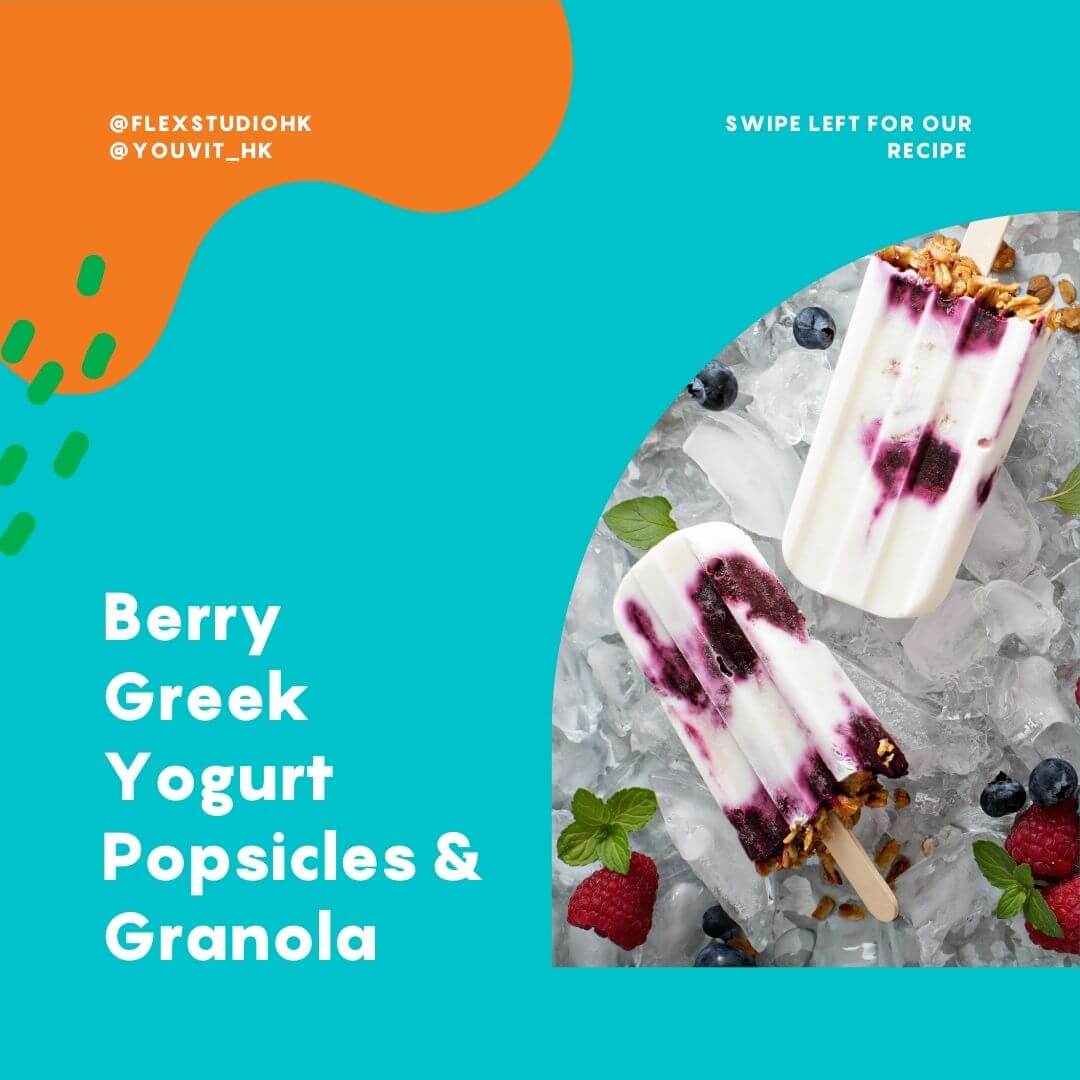 Berry Greek Yogurt Popsicle with Granola
Ingredients – Makes 10
1 1/2 cups non-fat plain Greek yogurt
1/2 teaspoon vanilla extract
2 tablespoons of honey
1 1/2 cups mixed berries, sliced if large, and/or white peaches (in season right now too and so delicious!)
1/2 cup granola
10 ice-pop molds and sticks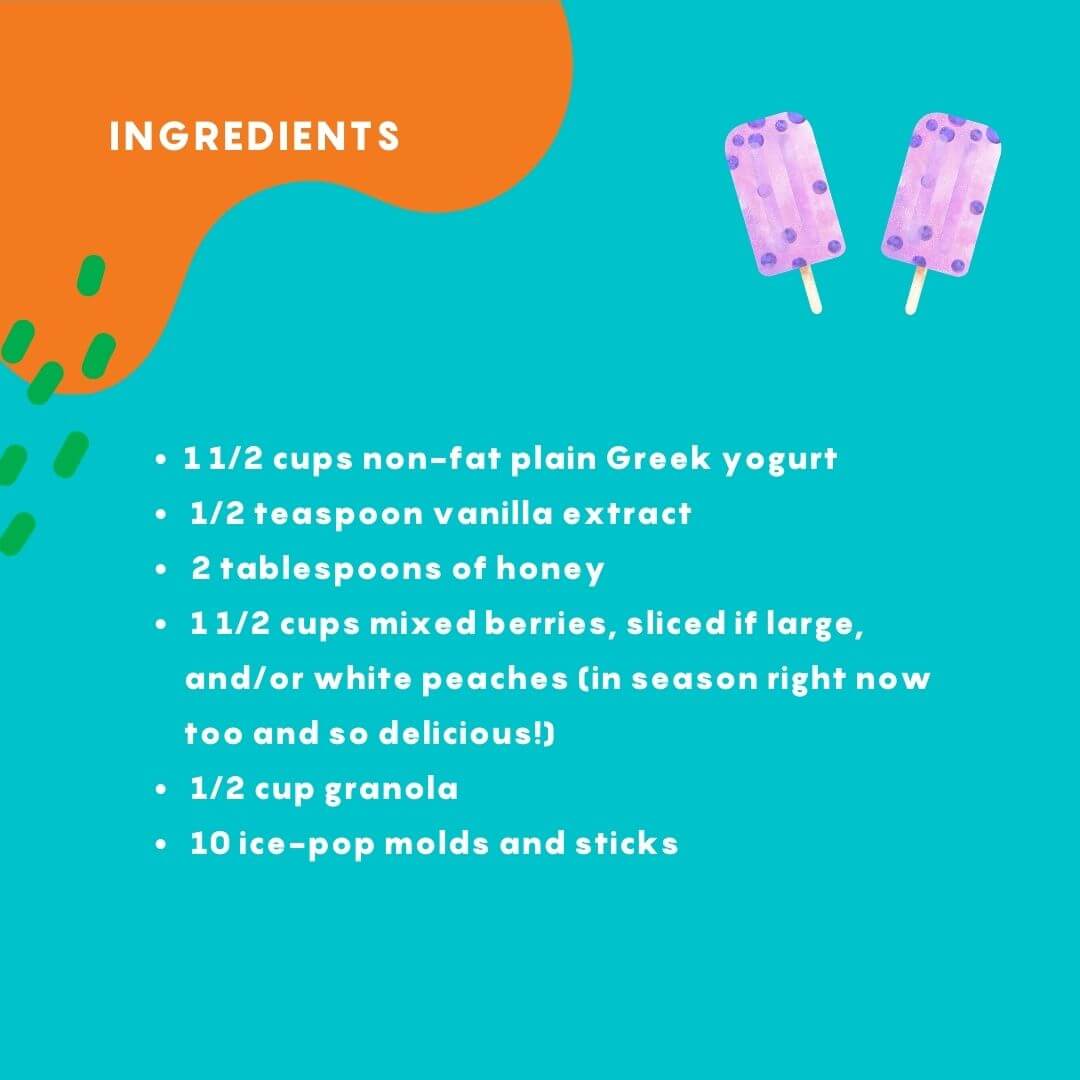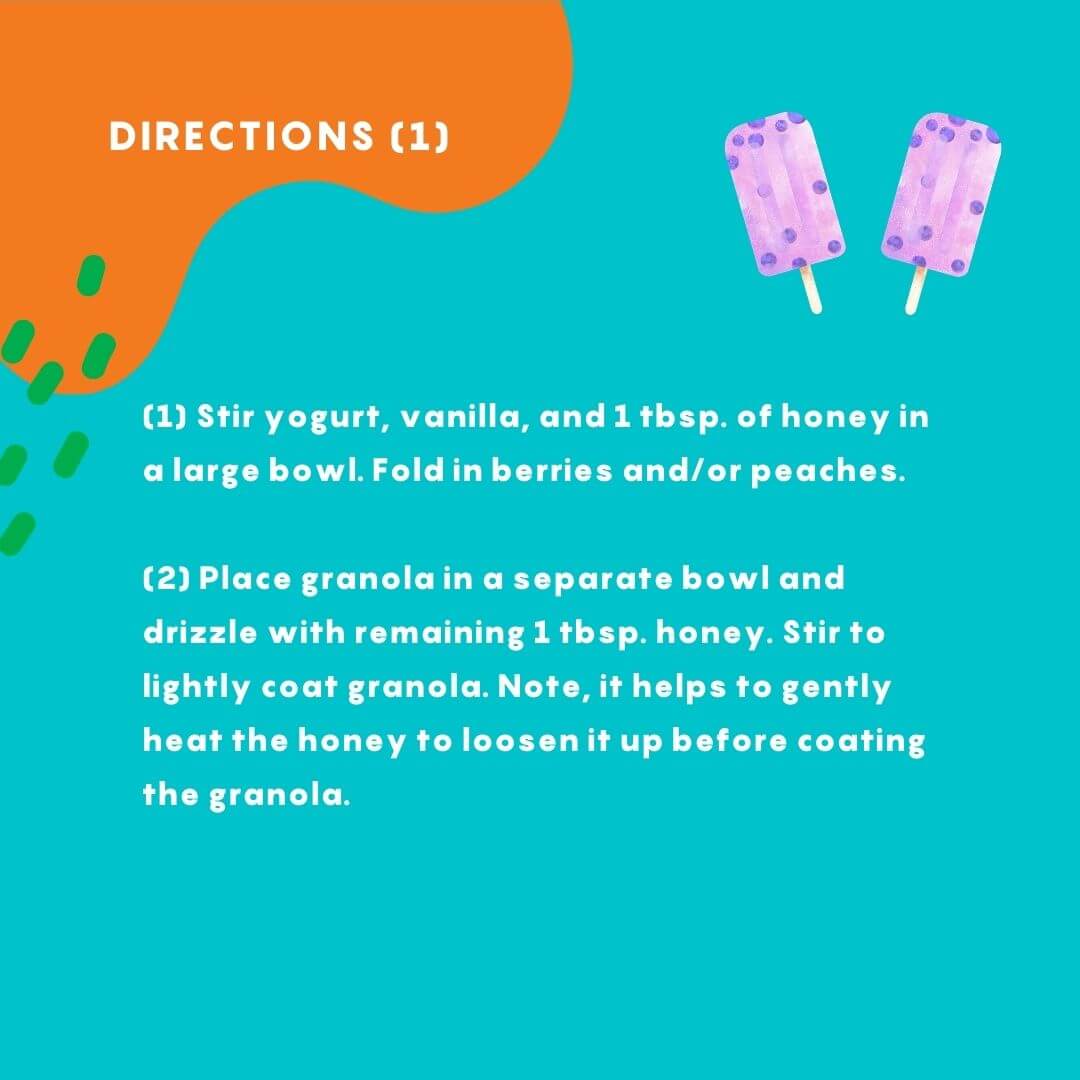 Directions
Stir yogurt, vanilla, and 1 tbsp. of honey in a large bowl. Fold in berries and/or peaches.
Place granola in a separate bowl and drizzle with remaining 1 tbsp. honey. Stir to lightly coat granola. Note, it helps to gently heat the honey to loosen it up before coating the granola.
Divide yogurt mixture among popsicle molds, leaving about 2cm at the top. Gently tap molds on counter to get rid of any air pockets; top with granola. Cover molds, insert sticks, and freeze until ice pops are firm, at least 2 hours.
Ice pops can be made 3 months ahead. Freeze until solid, then transfer to an airtight container and keep frozen.