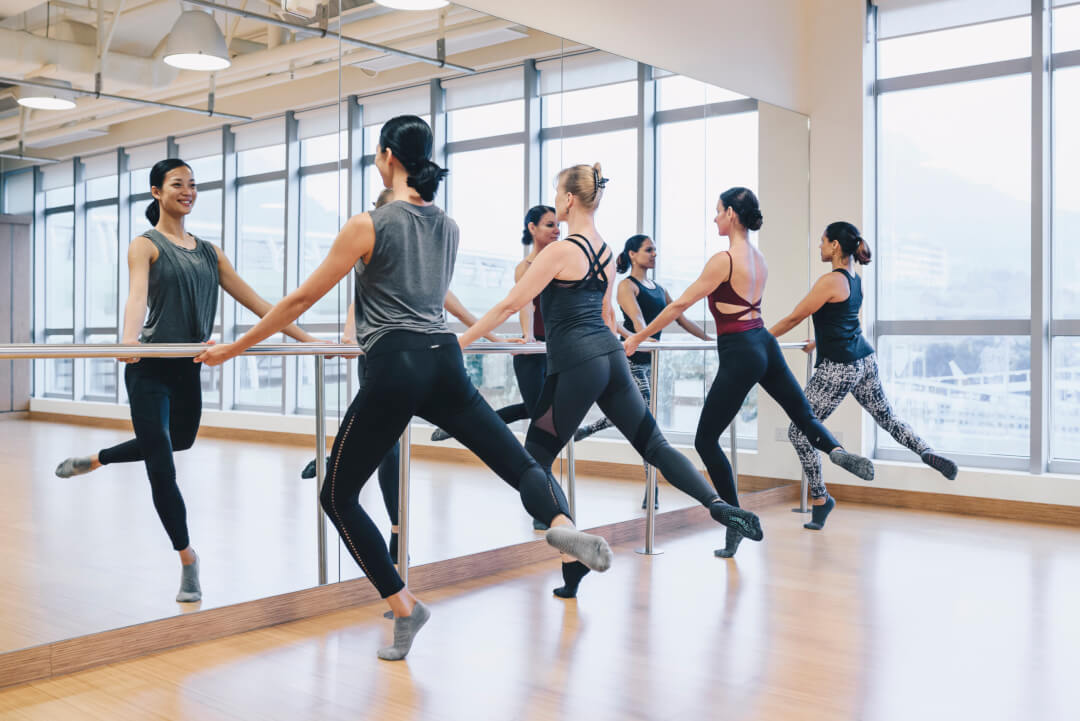 12 Dec

Raising The Barre with Xtend

As we prepare for our Xtend Barre teacher training at Flex Studio in January, we trace the trajectory the global fitness movement

Xtend Barre took Hollywood by storm in the mid-2010s, followed by Victoria's Secret angels adopting the routine as part of their training in 2019. Actress Margot Robbie revealed the workout was her secret to transforming her physique for movies like Suicide Squad and I, Tonya where she played an Olympic figure skater. As Flex Studio Hong Kong announces its Xtend Barre Teacher Training from 13-15 January 2023 in One Island South, we share a recent history and update of the international dance-workout phenomenon.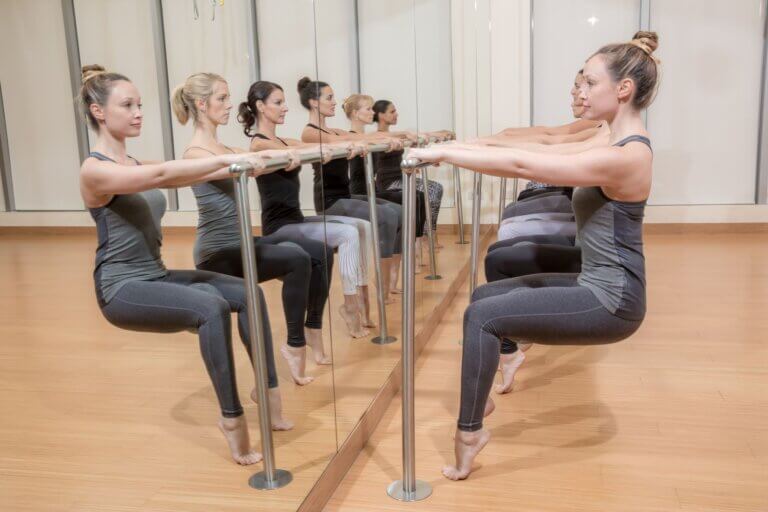 Train like a Victoria's Secret angel
In 2020, Victoria's Secret models like Rosie Huntington-Whiteley, Martha Hunt and Elsa Hosk shared how they would do the popular ballet-inspired workout at home during the pandemic. Since Xtend Barre could be done without any equipment, it gained even more popularity over the last two years from Miami and New York to Sydney and Melbourne.
Professional dancer and fitness trainer Andrea Rogers is the founder of the ballet-infused exercise class Xtend Barre. Andrea helped Victoria's Secret Angel Martha Hunt build strength and lean muscle ahead of the famed runway show. The workouts have gained cult-like status in Australia with thousands of eager fans hoping to replicate the mother-of-two's ripped abs and taut body.
"You'll feel and see results even if you come once a week, but I'd recommend going two or three times weekly, especially if it comprises your main exercise routine," says Chelsea Wong, a dancer and fitness instructor at Flex Studio. However, while many clients come to class to target their abs, arms, legs, and butts, Chelsea says the workout is also great for flexibility as well as emotional health and posture improvement. 
"It really comes down to finding a workout you genuinely enjoy," she says. Her students can attest to that, having faithfully returned to her classes for years, inspired by Chelsea's motivating and positive energy.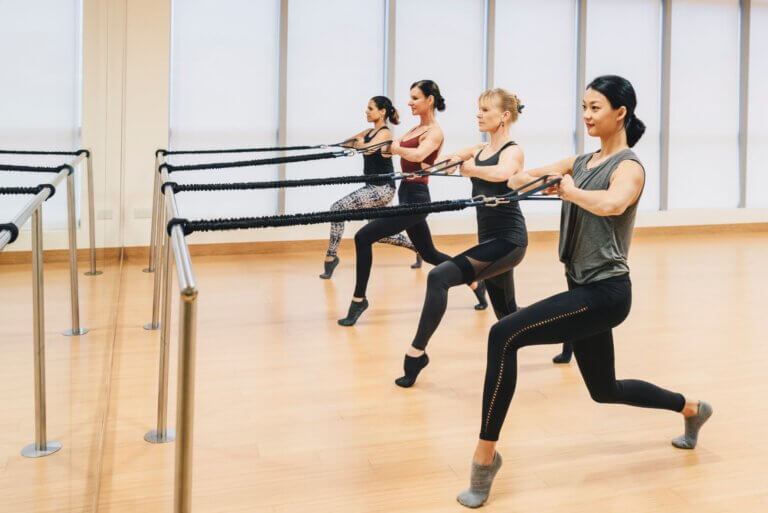 A workout that keeps you on your toes
Andrea taught Classical Pilates for almost four years before she designed the Xtend Barre programme. Missing choreography, she decided to put her own spin on things and introduced dance elements into Pilates workouts. After a few months of incorporating ballet barre exercises into her Pilates routines, her classes started racking up waiting lists, and Xtend Barre was born. 
Barre is renowned for whipping the body into peak athletic shape, toning the stomach, firming the arms and building muscle in the glutes. However, despite the popularity of barre fitness among celebrities, the nature of the training means it can be tailored to any age and fitness level. 
"You could get a pregnant woman, a uni student, and a 65-year-old all working out beside each other," says Anna Serafinas Luk, Co-Director of Flex Studio. "Xtend Barre's exercises are inclusive, and can be modified across all ages." 
Xtend Barre is created with the everyday person in mind featuring simple movements, straight forward direction, and an efficient workout all in 30 to 60 minutes. A ballet barre can be used for some of the routines, or be substituted with a sturdy chair.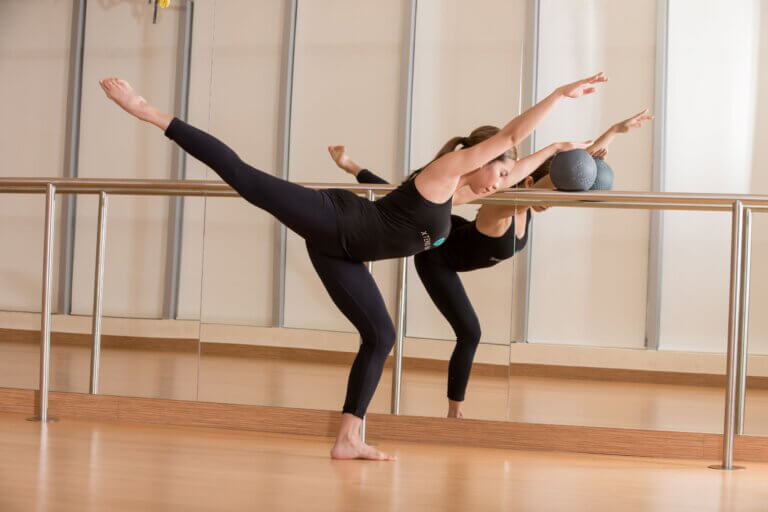 Space to move in smaller classes
When joining a barre class, you work on ballet moves, but within your own space. "Barre is a great class to express yourself, and at Flex you'll have more than enough space to do that," says Chelsea. "We provide enough area for channeling your energy and extending your range of motion." 
Classes at Flex are often smaller in capacity than other exercise classes, and much of the instruction is based at the barre, or on the floor, which appeals to those who prefer their own space or a more intimate environment.
"The famous barre burn comes from repetitions of ballet-inspired movements and isometric strength training," says Anna as a final word. "Whatever happens, you will challenge your body in a safe, fun and effective environment."
The Xtend Barre workouts also include a low-impact modifier for every move, making it accessible for a variety of fitness levels. Comprising ballet techniques and Pilates fundamentals fused with cardio, flexibility, and mobility centric sequences, the comprehensive program focuses on total body, core, arms, legs, and glutes. Xtend Barre fosters both strength and grace while effectively toning muscles and burning fat.
Flex Studio is holding the next Xtend Barre Teacher Training from 13-15 January 2023 at One Island South. Led by Anna Serafinas Luk, the Xtend Barre training programme is one of the best-structured barre programmes available in Asia. Learn proper techniques and how to effectively teach barre! The Xtend Barre basic repertoire training consists of 22 hours training over 3 or 4 days. It includes online pre-training material such as a Pilates mat workshop and master lesson plan for the test out. Limited spots available; for more information, email [email protected].