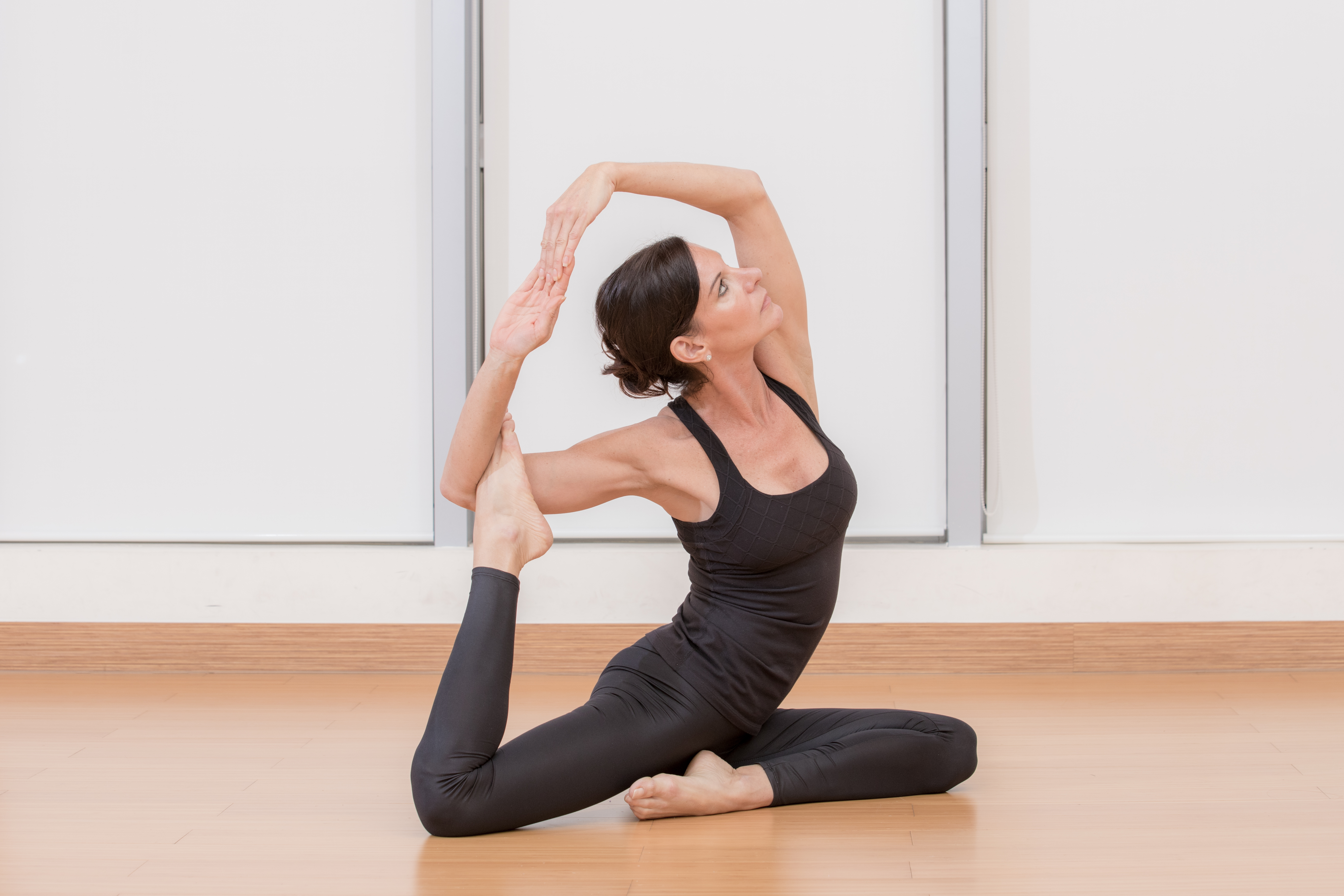 30 Jul

Online Yoga: How to Choose the Class for You

Originally published on the print edition of Namaskar Magazine May 2020 issue

Virtual classes usually come at the fraction of the price of physical classes, so this might be your best chance to interact with the most sought after instructors out there at affordable rates

With countless yoga and Pilates classes being made available online these days, choosing the right one for you may seem a little daunting – especially if you're just starting to embark on your fitness or meditation journey. It's worth exploring what's on the internet to determine if it's something that works for you just for the moment, or as something you want to keep more regularly moving forward. 

You might discover that combining online classes with real life ones is what suits you best, or exclusively go for either one. But before you get to that point, you'll need to explore your options. 

The great thing about online yoga is obviously its flexibility in terms of time and schedule. The best scenario would be that you already know all the basics – how to self correct – and just need to increase the frequency of your yoga practice to improve strength and flexibility. You should also have most of the equipment needed (or variations of them) and have a comfortable space at home where you can find your zen – preferably with candles, little clutter, and a sound system if you like to listen to music while practicing.

The downside of 'digital yoga' is that you lose the human interaction, your instructors' hands-on correction, and having that physical zone that breaks from your work and home space. In-person is hard to beat, but if you have no choice for the moment, or are looking for an economical and convenient way to practice yoga that will get you on your mat more often, we say go for it!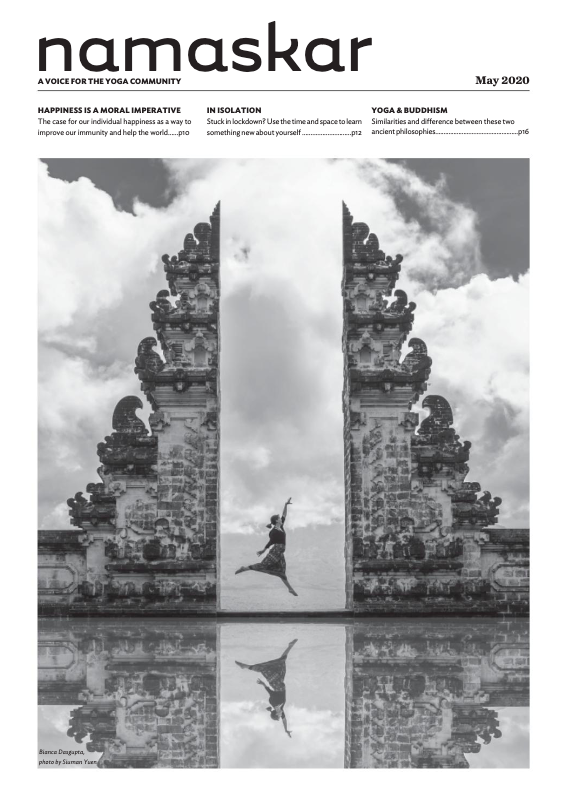 Ask for recommendations
Never underestimate the power of crowdsourcing. Do you know anyone whose practice you appreciate? Or follow anyone on social media you want to emulate? You won't lose anything by reaching out and asking them for virtual class referrals. You can also cast the net wide and post on Instagram and Facebook asking your network if they know any particularly good or inspiring classes that can be taken digitally.
Know what you're looking for
What do you want in your yoga classes? A spiritual teacher, a proper workout, chanting, a stretching session…? List down what you want and get your primary and secondary priorities in order. This will help define your scope so you're not piling too much on your plate. In terms of the actual teaching, look for classes that meet your needs per the list you put together. Get an instructor who resounds with your values and matches your style. And scrap classes that are not the right level for you – either too easy or too hard. You need to feel that you're improving over time.
Choose: Live Stream or On-Demand? 
If you need human interaction and feedback, then you're better off going for Live Stream. Some people find this more motivating as well, because they have classmates working out with them in real time, on top of the instructor giving feedback from the other side of Zoom. You feel more accountable as well, as you've got eyes on you versus giving up on a workout video and just clicking the pause button with no one noticing. 
On-demand requires more self-discipline; however, it does have some pros including almost unlimited classes that you don't have to pay for each time you take one – you could do five classes a day and still drop the same price as the videos have been pre-recorded. 
Go local or international? 
You are no longer bound by physical limitations, which has freed everyone up to choosing online classes from Asia or Australia to Europe or Latin America! If you want to go local, simply look up studios in your city and check their websites if they do offer online classes. E-zines and media outlets also typically publish roundups that list all studios and teachers that offer live stream classes – run a quick Google search and pick from these. 
If you want to go international, do the same but for another city you'd like to explore like 'London' or 'Sydney'. Classes in more affordable cities will price accordingly. Here comes learning yoga in a foreign language, or hearing instruction in a Kiwi accent!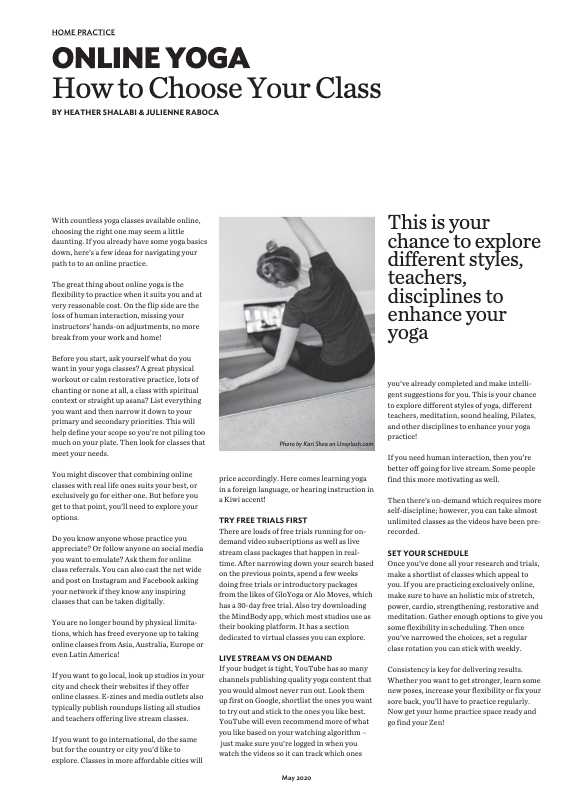 Test out Free Trials and Introduction Packages 
There are loads of free trials running out there both for On-Demand video subscriptions as well as Live Stream class packages that happen in real-time. After narrowing down your search based on the previous points, spend a few weeks doing free trials or introductory packages the likes of Glo® Yoga or Alo Moves, which has a 30-day free trial. Also try downloading the MindBody app or ClassPass, which most studios use as their booking platforms. They have a section dedicated to virtual classes you can explore. 
Subscribe to yoga channels on YouTube
If your budget is tight these days, YouTube is a popular place to get one's yoga fix. There are so many channels that publish quality yoga content that you would almost never run out, as long as you know how not to stick to the first page of a YouTube search! The best is to look them up first on Google, shortlist the ones you want to try out and stick to the ones you like best. YouTube will even recommend more of what you like based on your watching algorithm – just make sure you're logged in when you watch the videos so it can track which ones you've already completed and make intelligent suggestions for you. 
Get experimental
This is your chance to try experiences to supplement or complement your yoga practice at huge discounts. If your budget was previously all allocated to a yoga package prior, now you might find it a bit more freed up as studios are charging but a fraction of what they typically do for face to face classes – you're no longer paying studio upkeep or maintenance, rent or equipment rental. This is your chance to explore meditation, sound healing, Pilates, and other disciplines to enhance your yoga practice! 
Set your regular class rotation
Now that you've gone through the process of narrowing down the choices, set a regular class rotation that you can follow weekly. It's best to create a schedule and get it on your calendar to make it easier to stick to. Your shortlist should hold enough options that allow you flexibility in terms of scheduling. Additionally, make sure to have a healthy mix of stretch, power, cardio, strengthening and meditation on your roster to holistically develop your practice. 
About Heather Thomas Shalabi
Based in Hong Kong, Heather is Founder and Co-Director of Flex Studio, whose programme focuses on Classical Pilates, Yoga and Xtend Barre. Flex Studio offers regular Live Stream classes in Mat Pilates, Stretch and Release Yoga, Xtend Barre, and master classes for Pilates instructors with internationally renowned trainers. Check the schedule here for group classes and here for Live Stream Pilates Trios.
Co-written by Julienne C. Raboca