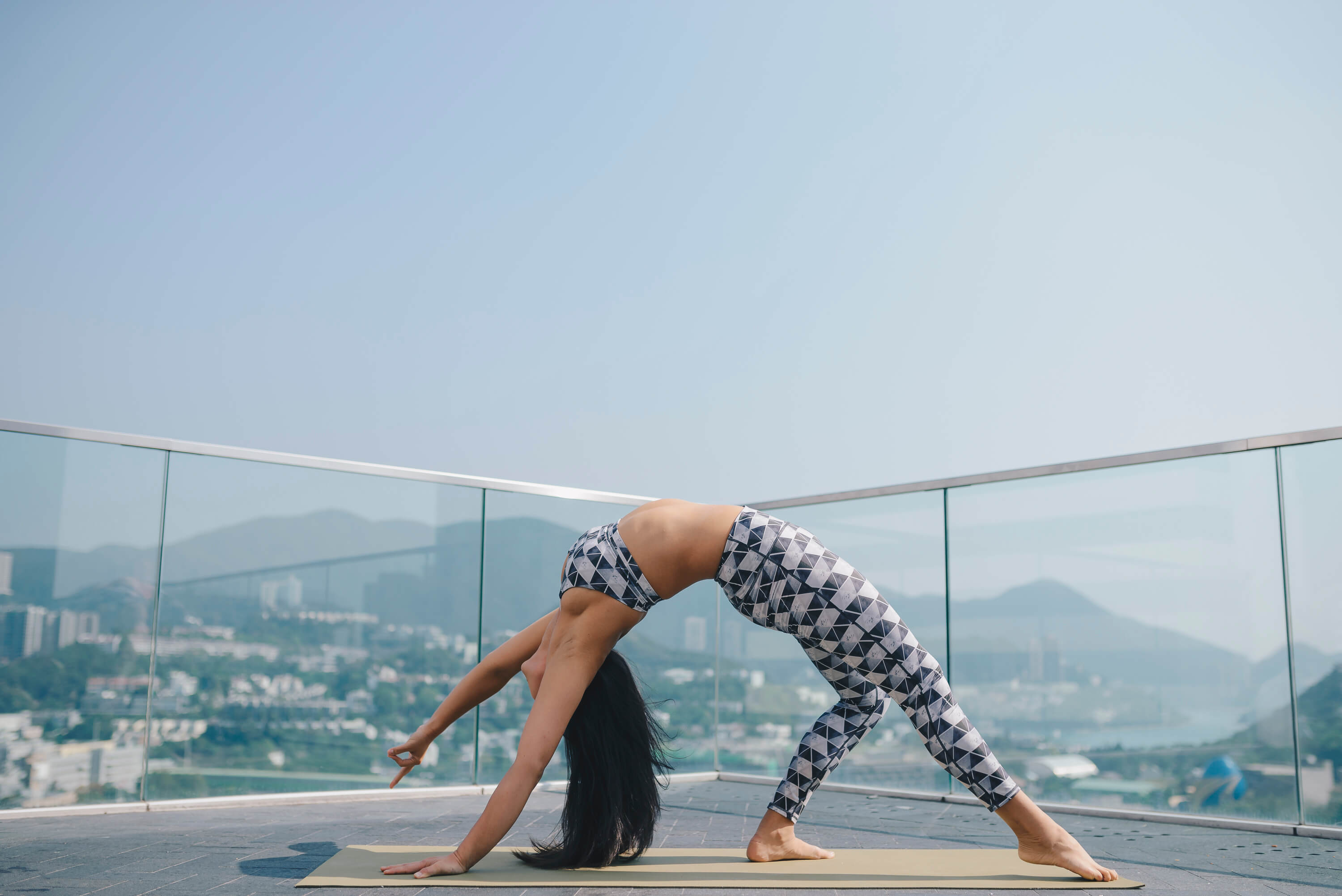 06 Jun

5 Ways Yoga Can Transform You in 30 Days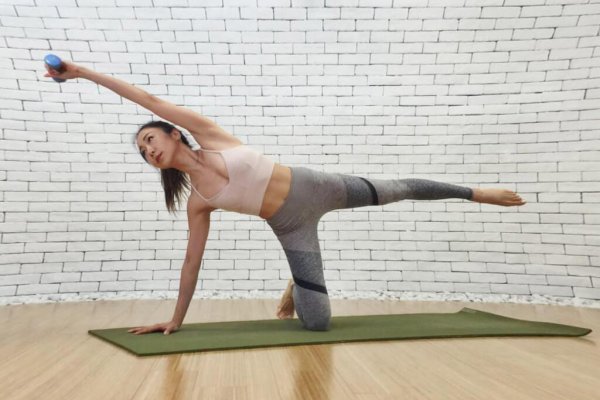 This month, Flex Studio celebrates International Day of Yoga with 30 Days of yogic transformation!
Can yoga change your life? Ask anyone who's practiced yoga enough, and you're sure to get a positive answer. The question now is, how?
In tune with International Day of Yoga on June 21st, Rebecca Jean Wong, FLEX's Yoga and AntiGravity® Fitness Program Director, talks about yoga's metamorphic power. She is currently spearheading the "30 Day Transformation with Flex Yoga" to get people on the right track in terms of starting or deepening their practice.

Why 30 days?
According to Rebecca, following a regular practice over the course of 30 days is not only habit-building, it's also enough time for our bodies to change, and for us to become cognizant of that connection.
"We can see changes in our body and become aware of how we evolve(d) on the mat, which is both a physical and mental thing," she says.
Throughout the next 30 days and beyond, here are the five ways yoga can transform you:
1. Yoga makes your body stronger and more flexible
These days, yoga classes are becoming more challenging as clients are looking to meet their fitness goals with strength and cardio workouts.
"People want to be more active in the summer," says Rebecca, "and physical practice can definitely transform your outward appearance."
There's nothing wrong with starting yoga as a training in physicality. It's a source of myriad benefits from improved recovery and flexibility to endurance and toning.
Rebecca herself turned to yoga after tearing her ACL (knee) whilst pursuing a professional career in dance choreography. When this injury caused problems, she was led to yoga for its physical benefits, which later segued into a spiritual practice.
2. Yoga gives you a safe avenue to practice self-love
Regularly practicing yoga for 30 days is life changing in the way that it forces you to place importance on yourself and your own well-being.
What constitutes a regular practice?
"It's not just what fits into your schedule," says Rebecca. "It's about intentionally carving out time to make this hour for YOU."
Creating rituals for self-love – in any form – is essential to each person's confidence and self-assurance. Yoga is one tangible and accessible way of doing it.
3. Yoga introduces meditation into your life
With or without even intending it, yoga leads you into a meditative state. Rebecca sometimes calls it a form of "moving meditation", when it's combined with asanas.
"For those who don't know how to meditate, yoga makes meditation accessible," she says.
The practice puts you in a place and guides you to focus on where you are, at the present. "That's what meditation is about after all," says Rebecca. "It's about being somewhere you chose to be in and focusing on that moment."
At the beginning of each class, Rebecca devotes the first few minutes to clearing the mind of thoughts that cause stress or distraction. "In my teaching I ask students to clear everything that doesn't serve its purpose for the practice at hand."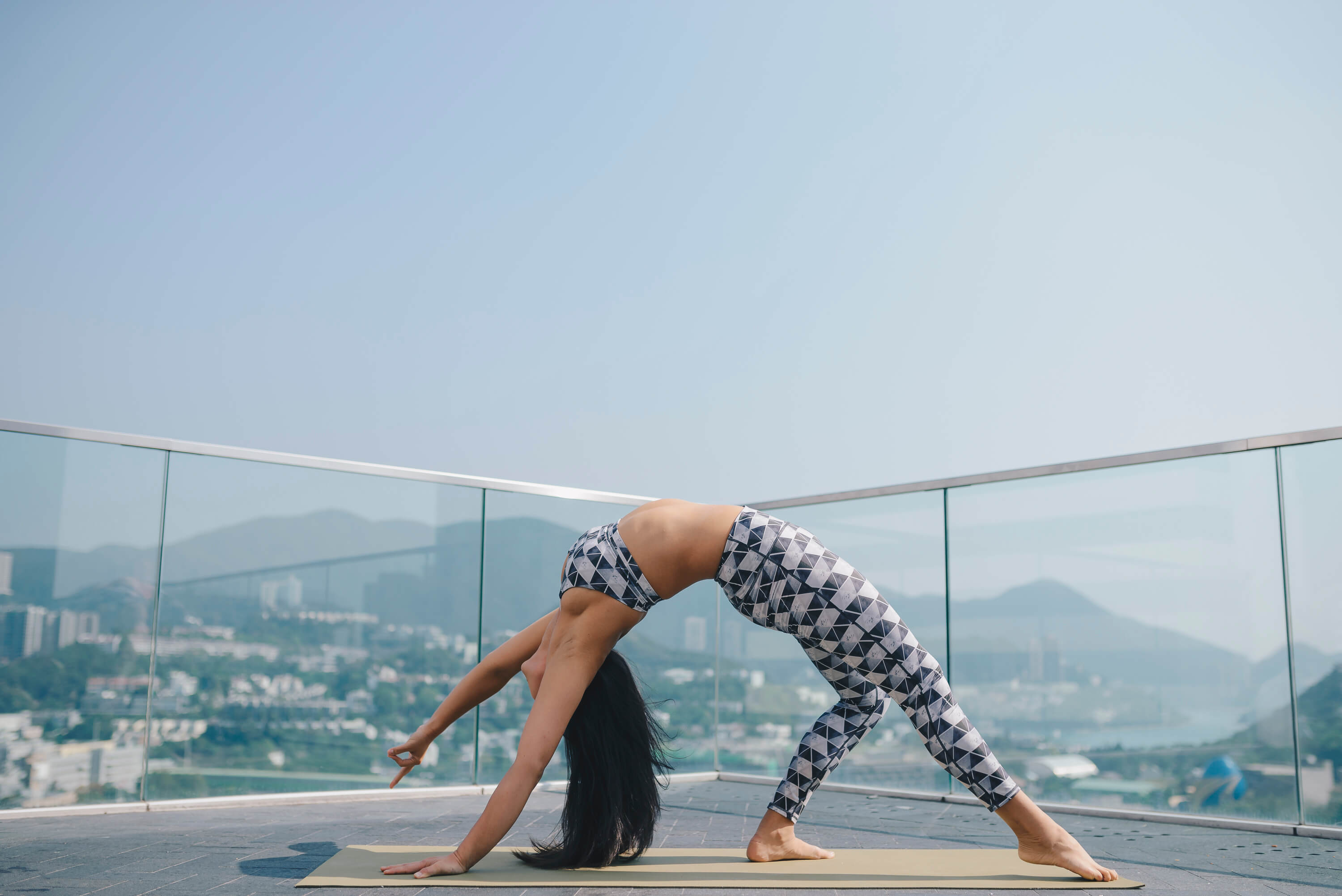 4. Yoga paves the way for healthier habits
They say it takes 21 days to build a habit. That makes 30 days more than enough time to integrate this healthy habit into your daily or weekly routine!
A month-long programme gets you mentally and physically accustomed to a regular practice – it builds momentum to keep you going after the first four weeks.
"Doing yoga two to three times a week is already a good start. Most of us might not have the physical or mental capacity to do something intense everyday. We're not asking that of our students," says Rebecca. "It's essentially about creating a habit, making it part of your daily life. That consistency eventually impacts your whole way of living!"
According to her, one doesn't even need a mat to practice yoga. It's just an instrument to "make you aware of the space around you."
"If you can't make it to a class or if it doesn't fit at all, carve out time to stretch or work on your posture," she says. "Once you start feeling the change in your body and mind, it makes you want to come back for more, and it's a domino effect from there."
5. 30 days of yoga sets yourself up for a deeper and more powerful practice for life
Finally, 30 days of yoga sets you up to deepen and strengthen your practice – designed to make a long-term impact beyond the month-long period.  
"Once you ingrain a regular and transformative practice, there's no end to it," says Rebecca. "You can always get deeper in some level whether physical, mental or spiritual."