11 Apr

"Meditation in movement. It's a bit divine."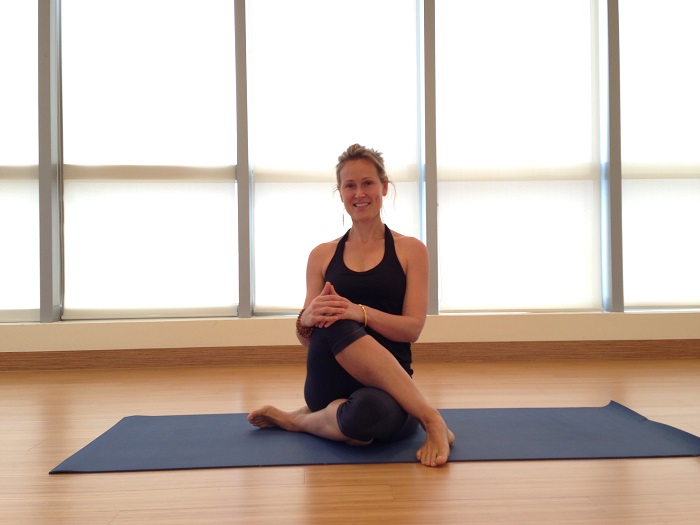 Yoga is so much more than toning and strengthening. Just ask devotee Sally Sickles, who says the practice is a magical experience during which she completely lets go of time and place. Here, the Flex regular tells us how she took up weekly classes after initially finding it not quite right for her.
Q: When did you start yoga?
A: I tried a class or two when living in New York City, before I was married. But I didn't really start practicing yoga until I was living in London, pregnant with my second child (seven years ago).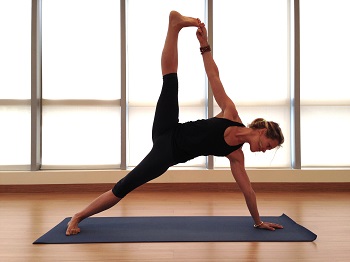 Q: Why did you start doing yoga?
A: I was looking for a way to gently exercise and to connect with my unborn baby. Because I found that studio a bit intimidating, I thought pregnancy yoga would be gentle and slow and a nice way to quietly get a better understanding of what it was all about.
Q: How often do you practice/attend class?
A: It varies, but generally I practice at home twice a week and ideally I make it to Flex twice a week.
Q: What benefits – physically – have you felt?
A: I feel more fluid when I practice yoga and yet stronger. My breathing is also smoother.
Q: What mental or emotional benefits (if any) have you noticed?
A: There are so many. I feel centered and calm. I feel a connection to the universe and in balance. The trick is getting those feelings to last, so the calm can remain days after a class.
Q: What advice would you give to someone who has not tried yoga but is curious?
A: You absolutely must TRY, TRY, TRY a class! Actually, give it six weeks (six classes). It is amazing. It's hard to find the words to describe how magical it is. Sometimes you ruin something by talking about it, so let's not talk about it. Just take a class.
Q: Has yoga changed the way you think or feel about yourself or the world? That is, has it changed the way you eat, move or sleep?
A: I don't know that yoga has changed the way I think or feel about the world, as I think I've always had a very happy outlook on life. But I can say that yoga absolutely keeps me connected to the pulse of life. I am slowly moving toward being a vegetarian and this may be influenced by yoga. And sleep; what's that?
Q: Did you ever think you would enjoy yoga before you started it, or was it something you thought was potentially strange or boring?
A: In New York City, I didn't really like it very much. I found the classes hard to follow, especially with having your head down so often. At that stage, I was more into running or bouncing about.
Q: Tell us a little about yourself.
A: I am a mother of four little boys aged eight, six, four and one. I am married to the dreamiest fellow (we go to Kookhee's Flex class together on Saturdays). We've lived in Hong Kong for four years and before that we were in London for five years. I was born in the US.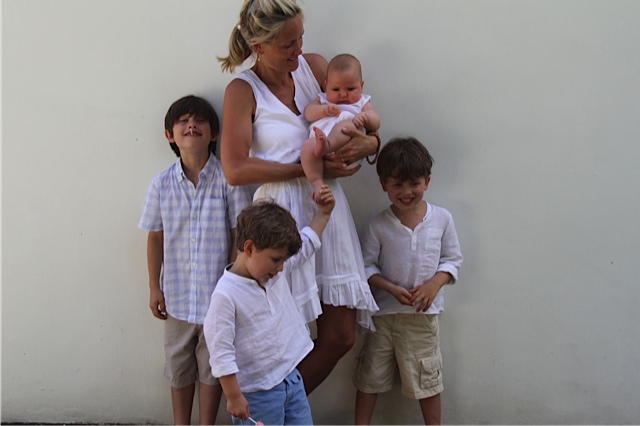 Q: What yoga class do you do at Flex and what do you like about it?
A: I am devoted to Kookhee. I stumbled into her class about six months after moving to Hong Kong and totally fell in love. She is such a beautiful teacher in every way. I find her classes healing and the perfect balance between relaxing and difficult. She is very open, kind and incredibly good at talking you through the poses. There are times when I lose myself to the movements and forget all about time and space. The next thing I know, the class is over. That is what I love; meditation in movement. It's a bit divine.
7-Day Unlimited Yoga Pass $490
Valid for purchase in April
How to look good in a Bikini!