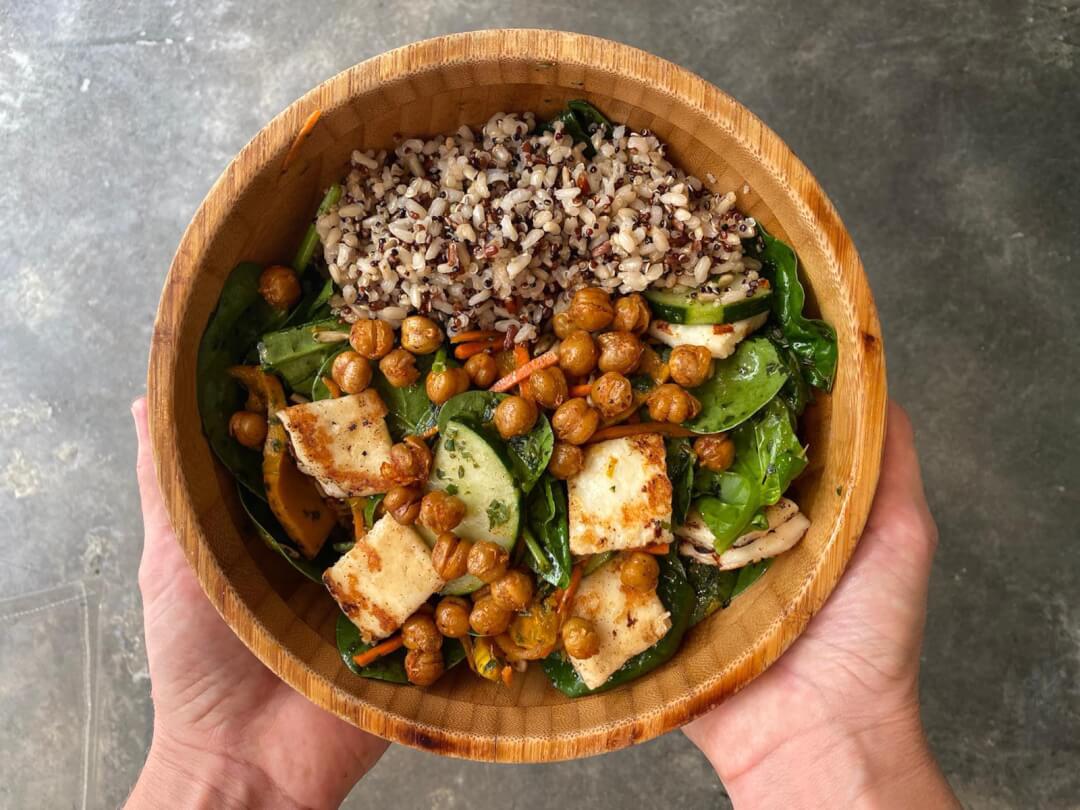 04 Jun

RECIPE: Healthy Halloumi Grain Bowl by Knead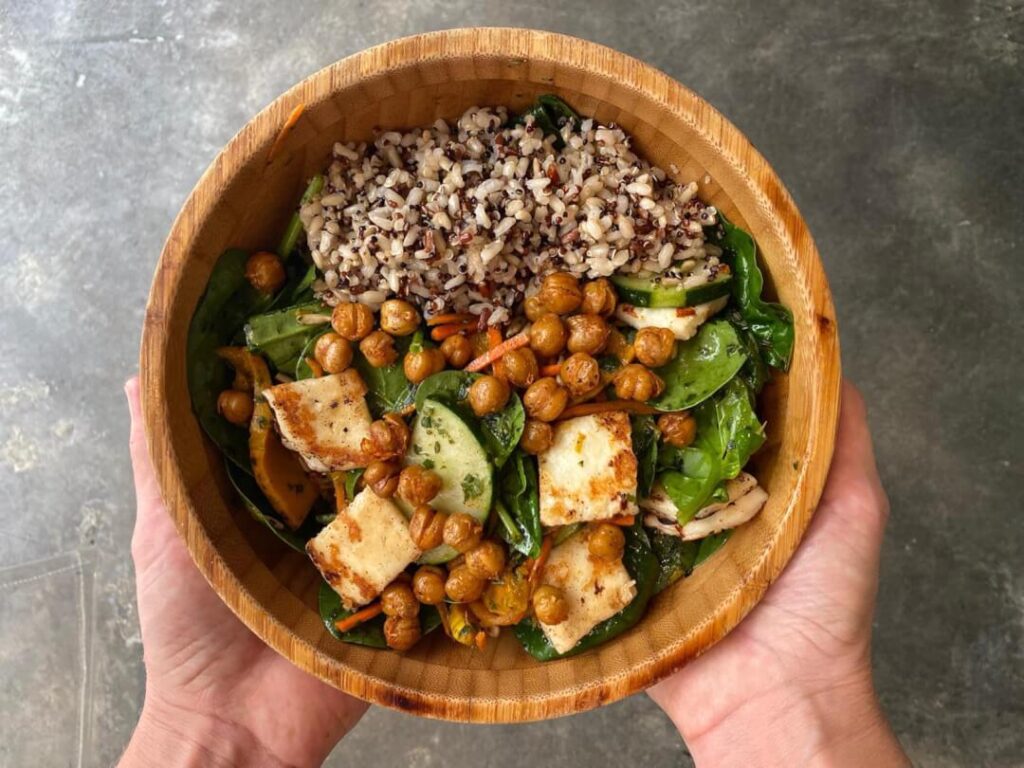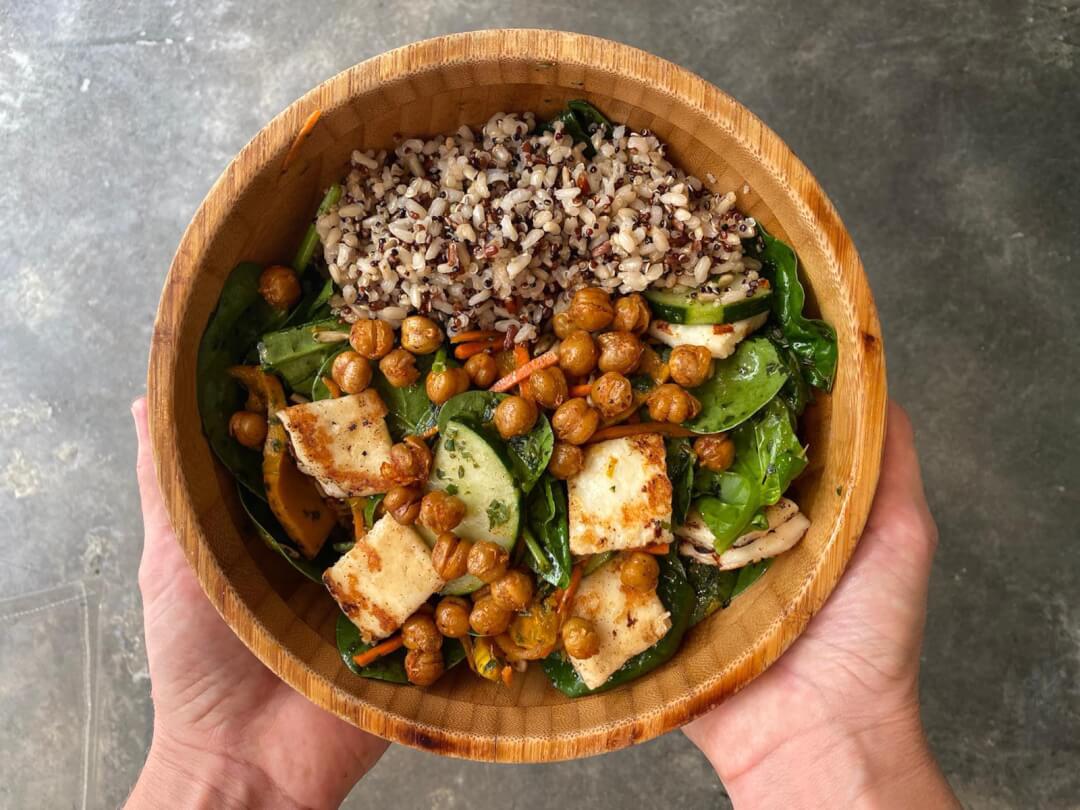 A refreshing salad packed with nutritional goodness? Yes please! Beat the heat with this summer favorite by Knead
We all know how relentless summer in Hong Kong can be. As we brace ourselves for regular hot weather warnings and humidity levels above 90 percent, our friends at Knead share a quick, 4-step recipe to help you cool off and stay healthy throughout the season. Packed with nutritional benefits and refreshing tastes, the Healthy Halloumi Grain Bowl is sure to be your new summer go-to meal. Let's give it a try, shall we?
Ingredients:
1 slice halloumi cheese

¼ cups brown rice and quinoa

1.5 cups baby spinach

¼ cup sliced pumpkin

¼ cups grated carrot

¼ cup sliced cucumber

1 tbsp sunflower seeds 

2 tbsp canned chickpeas

¼ tsp of mixed spices (smoked paprika, cumin, salt, pepper)

2 tbsp green pesto 

Olive oil
Method:
Cook the brown rice and quinoa. While this is cooking, mix the chickpeas with the spices and ½ tsp of olive oil and roast in the oven at 200 degrees for 20 minutes. 

Grill the pumpkin and the halloumi for 1-2 minutes on each side.

Once the rice and quinoa has cooled down, mix in some olive oil, salt and pepper and add all ingredients to it. 

Stir in homemade or store-bought green pesto and your refreshing salad is ready to be served! 
About Knead
Knead is an all-day salad and sandwich cafe located in Sheung Wan. All breads and veggies are delivered fresh daily, and all sauces, dressings, and toppings are freshly made day in, day out. You can choose from over 35 ingredients to build your own perfect salad or sandwich. Knead also offers delicious breakfast and coffees on weekends. 
G/F 28 Jervois Street, Sheung Wan
+852 2851 7778 [email protected] www.kneadhk.com