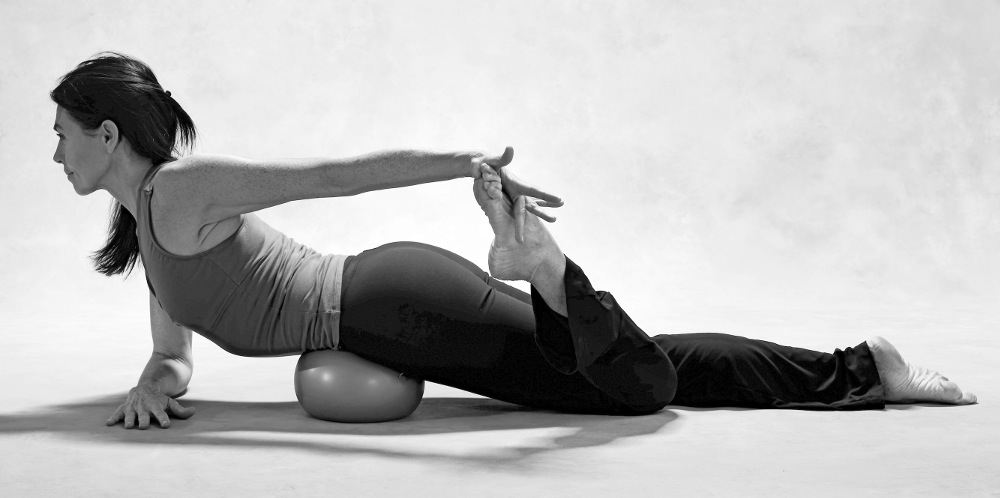 26 Aug

Realign and Heal Yourself with Yamuna Body Rolling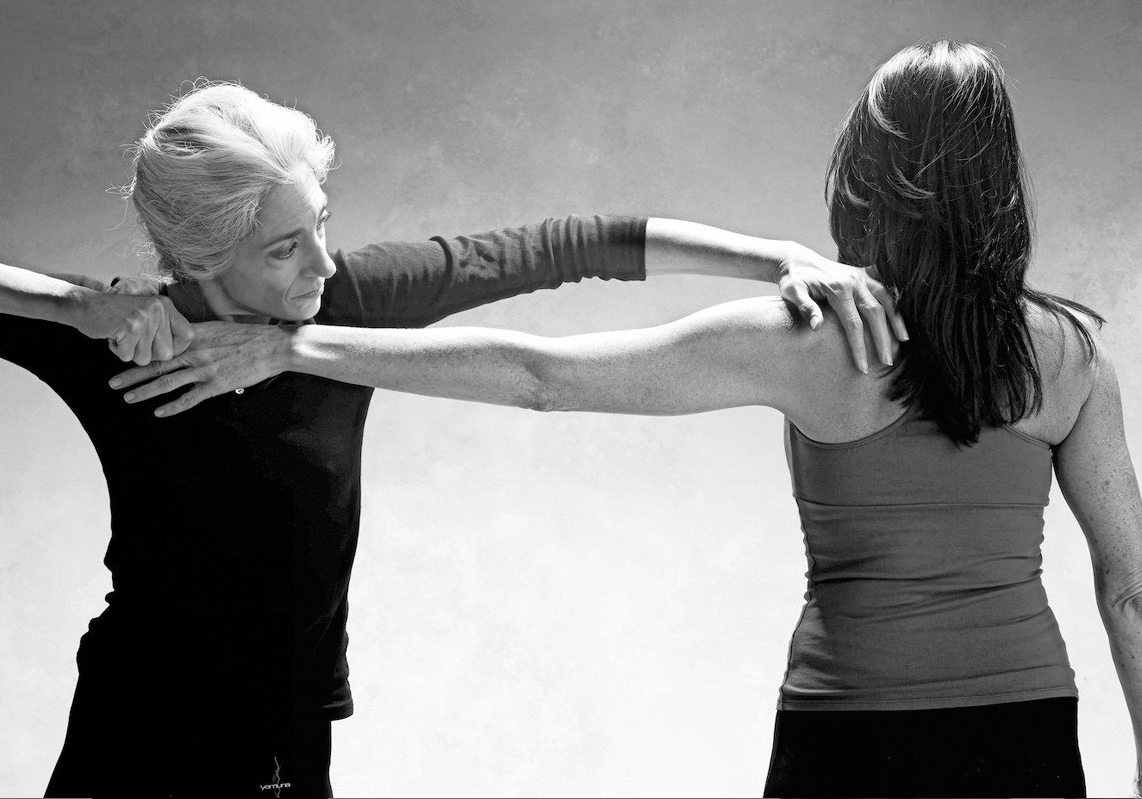 Prevent injury and heal the parts of your body that suffer the most wear and tear with Yamuna® Body Rolling
Everyday life's sedentary nature and repetitive movements, interspersed with exercise, exacts a unique toll on each of us. Yamuna® Body Rolling (YBR) not only prevents injury, it heals areas suffering the most wear and tear. For years, Flex's workshops have focused on shoulders, hips, back and knees. The method's founder, Yamuna Zake herself, came to Flex Hong Kong in 2015.
A body sustainability program to go with our fitness regimes
Yael Zake-Becker, Yamuna's daughter based at the Yamuna® studio in New York, suggests that we should all have a "body sustainability" program to go with our fitness regimes. Yamuna ®Body Rolling offers exactly that, and Flex private sessions with certified practitioners target typical areas of concern for the modern urbanite.
"Over and over I see hip problems, lower back problems, shoulder and neck tightness, and compression in the knees and of course, the feet. These are the most challenging issues mainly due to poor postures," says Yamuna. "They are the most common areas where people often break down because of wrong alignment in the body."
The sooner you start ,the better, as sustaining your body as you go through life is essential for later-in-life wellness. "With age, the body stiffens and whatever injuries you have had show up," warns Yamuna. "From the age of 55, you notice specific stiffening of the joints and it takes you longer to restore the flexibility in all respects."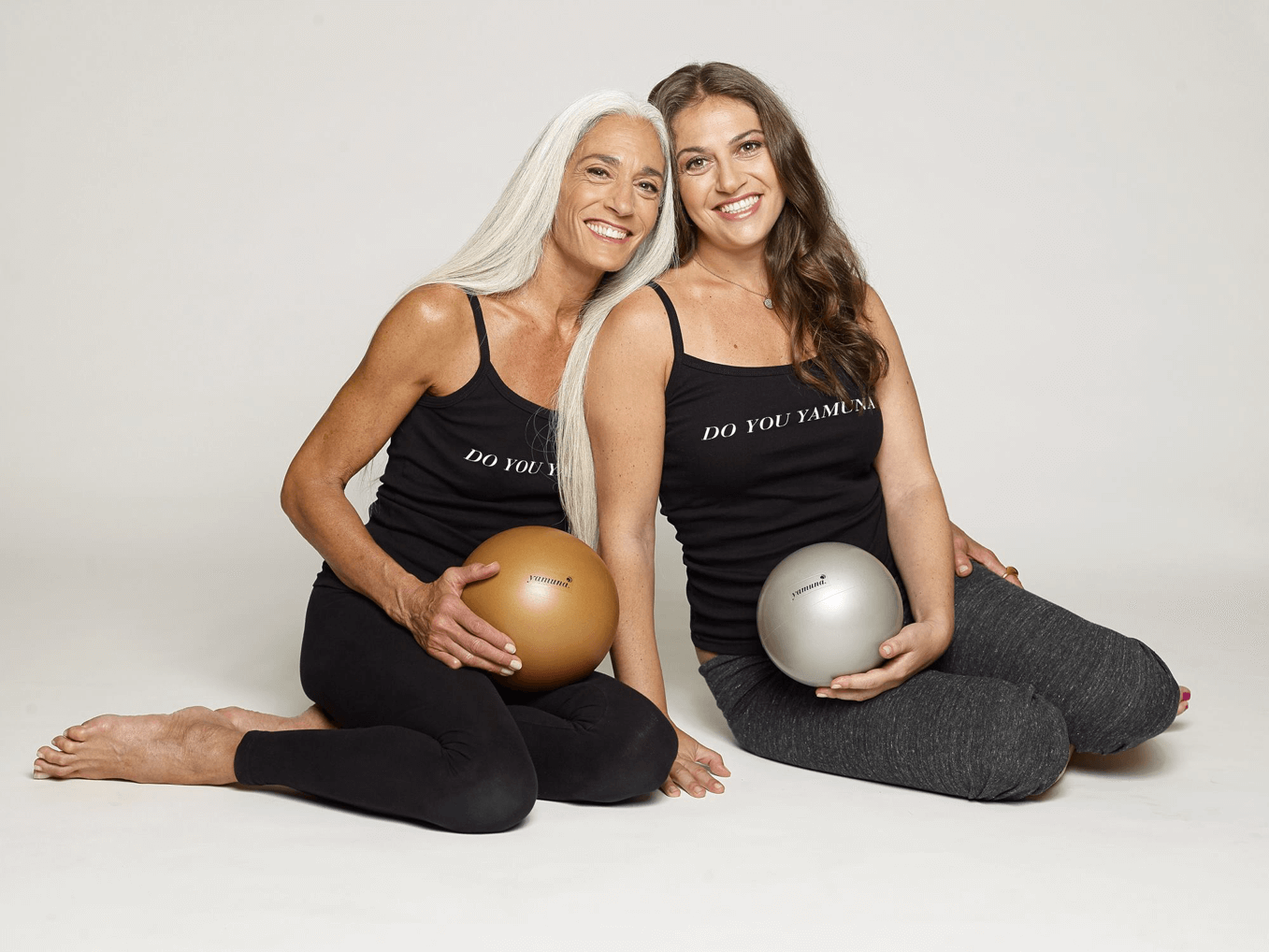 Addressing back pain
The back in particular seems to bear the brunt of our modern day existence and isn't shy to tell us so.
"People sit and work at their computers all day, and the body gets stuck in the posture you have been in too long," she says. "The average person who is not into a fitness practice but knows she needs to do something intelligent for her body will usually choose this practice."
"Working the spine lifts the entire body and decompresses the vertebrae. It puts your entire body into an improved alignment."
She is quick to add that this practice is also ideal for those who workout and practice sports at high levels. "Elite and professional athletes, and people who do high powered fitness also must make sure that their backs are in correct alignment."
Yamuna® Body Rolling for shoulder pain
Shoulders also suffer due to hours spent at the computer or carrying bags, for example. For shoulders, Yamuna suggests starting with the spine.
"Work each side of the spine, from each side of the tail bone to the skull. It lifts the entire body and improves the general alignment and posture," she says. "Because the shoulder has 360 degrees of movement potential, it needs to work from every range of movement… from the front, from the back of the shoulder, in the armpit and on the top of shoulder."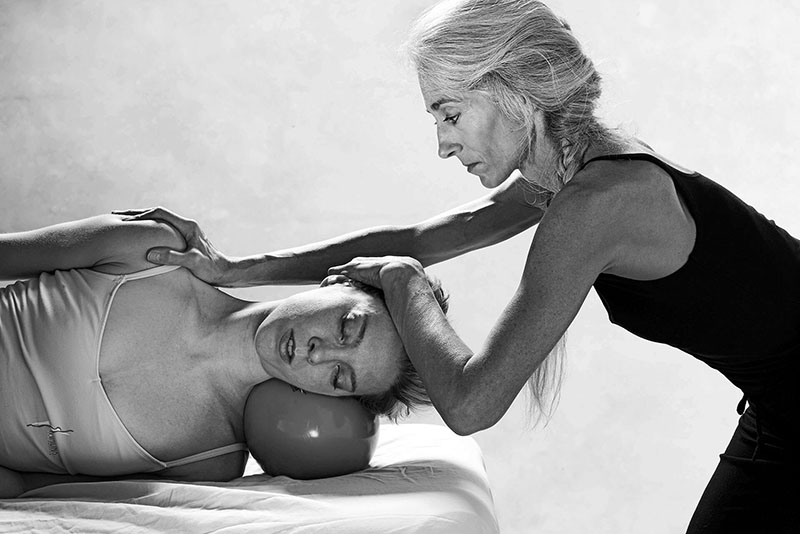 Knees and hips 
Knees should be worked from hip to knee, then knee to foot. With all muscles, including knees and hips, it is important to work in alignment with the natural order of the muscles and how they work, says Yamuna.
Learning the language of your body
If any student is having problems with a particular area, for example the hip, it is probably a message from your body. "If an area is particularly difficult for you, it means that this is an area of main concern, and you would need an instructor taking you through the whole anatomy of your hip and working these muscles in their natural order of movement with the ball. Then you would see and feel which muscles are your problematic ones that you need to work."
What is most interesting about this technique is that 'listening to the messages your body is telling you is key', to the point that Hong Kong based instructors say it is like learning a new language.
"I would like my clients to listen to their own body, learn how to communicate with their own body, as if you are learning a new language," says Kazuyo Forrer of Flex Studio. "The Yamuna® balls can help clients feel, listen and hear the messages their bodies are telling them. Trust the ball, use gravity and your own weight to sink into the ball, and I will be there simply to guide you to enjoy the conversation between you and your body."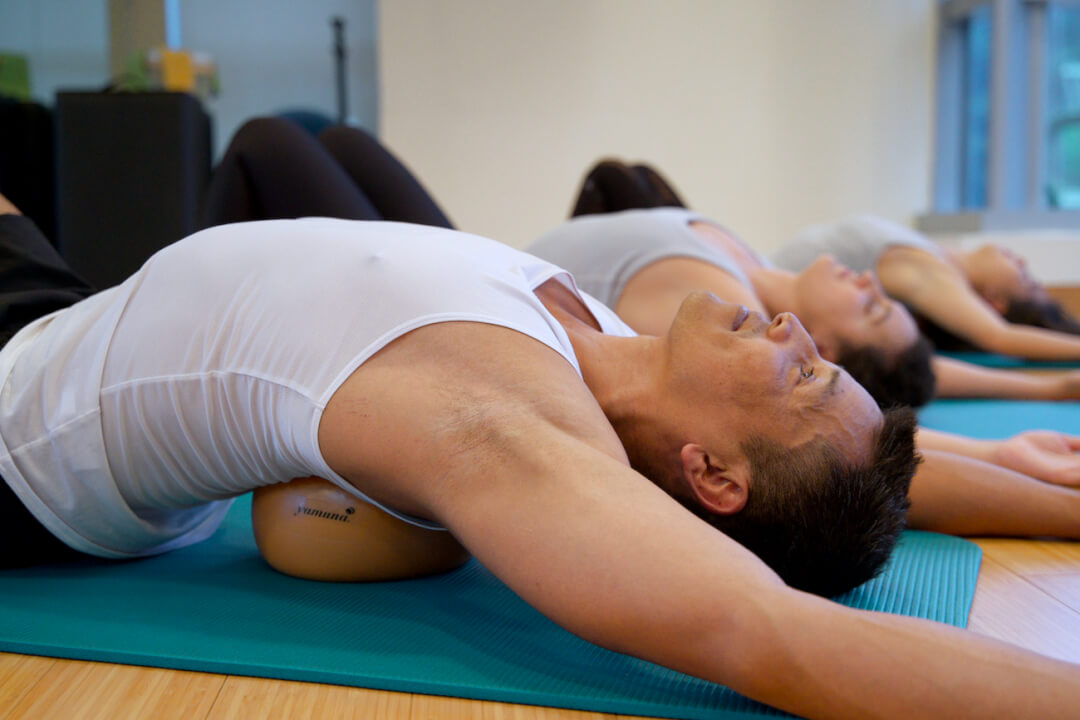 To understand better your anatomy and help learn this new language, students are also encouraged to download the AnatomyU app where you can see the muscles, understand how they work, and be showed how to work on them, step by step.
"Some people feel the improvement from the very first time in their range of motion, but ideally you have to add this to your lifestyle on a daily basis, from five minutes to an hour each day, depending on the severity of the problem," suggests Yamuna.
The lovely Kazuyo is one of Hong Kong's only licensed practitioners, personally trained by Yamuna, and Flex is the only studio in Hong Kong that holds monthly workshops as well as privates.
Melt away your stiffness and body pain with Yamuna ®Body Rolling. Small group classes are available weekly 1pm on Fridays and Sundays at Flex One Island South with Tamantha Tsang. Tamantha is a Yamuna Teacher Trainer and has spent time training in New York with Yamuna herself. Privates with Kazuyo Forrer are available at Flex Studio; click here for our contact details. To read Kazuyo's full profile, view her bio here.