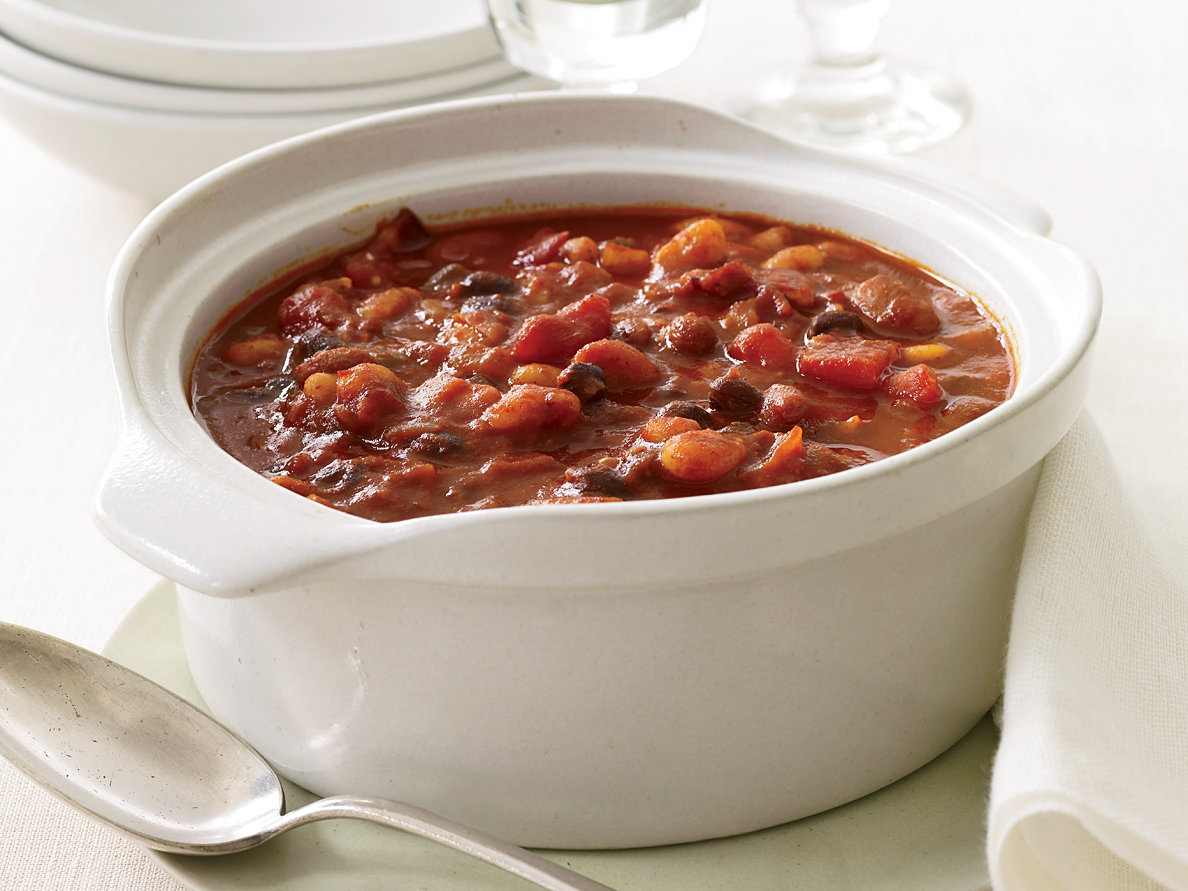 04 Nov

RECIPE: Vegan Chili Con Carne from Emporio Antico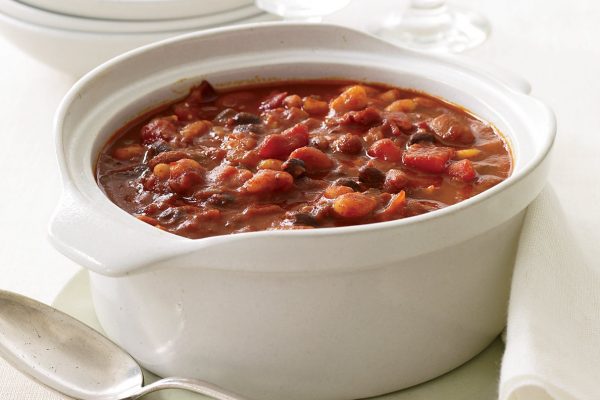 Chef Mike Boyle adds some Mexican spice to our healthy diet this month
If you haven't been to Emporio Antico in Wan Chai yet, you can bring its flavors into your home with this vegan chili con carne recipe. For those who aren't familiar, chili con carne translates to "chili with meat", a dish born in northern Mexico. The spicy stew contains chili peppers and meat, plus tomatoes, beans and other seasonings. 
According to Chef Mike Boyle, this Vegan Chili Con Carne recipe is one of the popular ones they use in their macrobiotic take away meals rotation called Fit Box. Although this is a vegan dish, he says it can easily be converted to non-vegan using organic meat of your choice. 
"I usually go for this one when I'm looking for a quick, balanced, healthy meal to eat late at night after work once I've finished training," says Chef Boyle. "It only takes 8-10 minutes to warm up a balanced meal that is 500 calories and has a macrobiotic breakdown of 40% protein, 35% carbohydrates, 25% fat."
Chili non Carne
Serving: 4
Calories: 2,013
Fat: 72.6g (653.4 calories)
Protein: 75g (300 calories)
Carbs: 271g (1,084 calories)
Ingredients
2 – 400g tin Kidney Beans, drained (394 cal, 2.8g fat, 26g protein, 69.6g carb)

2 – 400g tins chickpeas, drained (666 cal, 13.2g fat, 34g protein, 108.2g carbs)

1 (224g) medium onion, small dice (94 cal, .2g fat, 2g protein, 22.6g carbs)

8 (80-100g) cloves garlic, sliced (119 cal, .4g fat, 5g protein, 26.4g carbs)

2pcs jalapeno, de-seed and small dice (91 cal, .3g fat, 1g protein, 5.2g carbs)

1pc (150g) medium green bell pepper, de-seed and medium dice (30 cal, .3g fat, 1g protein, 7g

carbs)

60ml olive oil (483 cal, 54.7g fat)

1 Tablespoon Cumin

1 Tablespoon Paprika

2 Tablespoons Chili powder

1 Teaspoon Cayenne

1 Tablespoon Garlic powder (optional)

1 Tablespoon Onion powder (optional)

4pcs Bay leaf

1 tablespoon Dried Oregano

2 400g tins crushed/chopped tomatoes (136cal, 1g fat, 6g protein, 32g carbs)

Water

Salt to taste

Pepper to taste
Instructions
In a pot over medium heat: add the oil, and add the onion, garlic, jalapeno and green peppers.

Cook without achieving any color, stir as frequently as needed to avoid color. 

Once the ingredients are soft and the onions translucent, add the spices. 

Toast the spices for about a minute before adding the beans. 

Stir the beans in order to incorporate everything evenly

Add the tomatoes and season with salt, pepper and bay leaves.

Add enough water to cover the beans by 2 inches and bring the pot to a boil. 

Once the chili begins to boil, turn down the heat to a simmer, (lazy bubbles across the surface) and cook for a minimum of 20-30 minutes. 
This dish is much better with time; generally speaking, the chili should cook for at least 60-90 minutes, stirring in order to make sure nothing sticks to the bottom of the pot and burns.
Thanks to Chef Mike Boyle and the team at Emporio Antico for this delicious recipe perfect for autumn!
Emporio Antico 239,18/F Hennessy Road, Wan Chai, Hong Kong; WhatsApp (852) 6133-5835 Phone (852) 2387-7168 Mon-Sat emporioantico.com