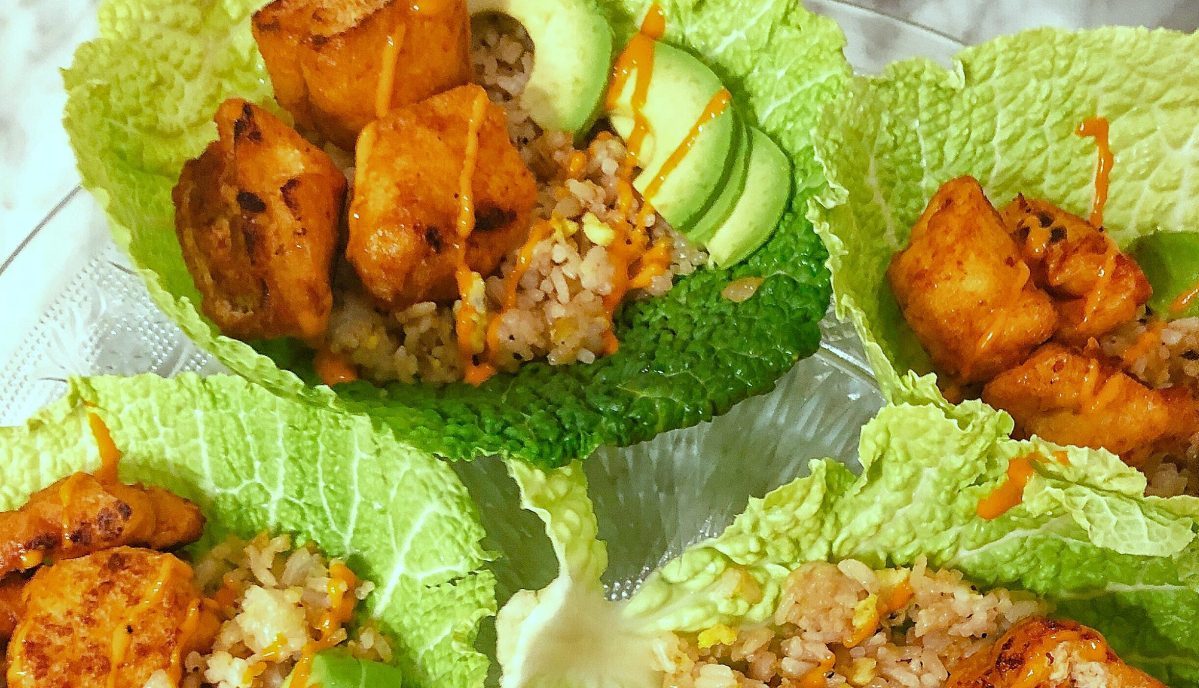 21 Jan

RECIPE: Ultimate Cabbage Taco by The Veggie Wifey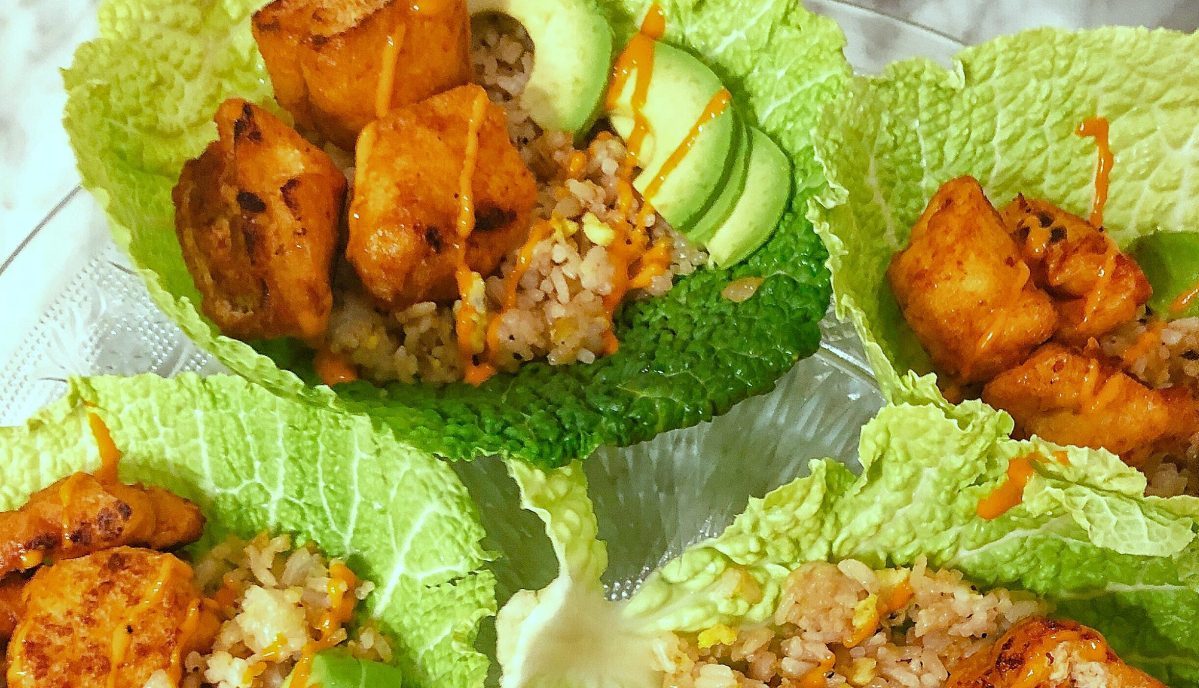 For this recipe, Divya Butani of The Veggie Wifey uses savoy cabbage to replace taco shells/tortillas, creating this fusion Korean Mexican dish. There are 3 separate parts to creating this, but don't let that fool you—it only takes about 20 minutes overall to complete. 
Bon appetit!
Spicy (Gochujang) Tofu 
Ingredients:
1-2 cups of Hard Tofu/Crispy Tofu (you can get this in the market) 

1 big tbsp of gochujang paste (the best Korean spicy paste in my opinion)

1 tbsp of tamari sweet soya sauce 

2 tbsps of water 
Method:
In a heated pan, add the tofu, gochujang and water. Fry for a few mins.

Add the tamari sauce and mix

Let it turn crisp then remove it from the pan; keep aside
Garlic Fried Rice
Ingredients: 
1 cup of boiled rice 

1 egg, optional

3 cloves of garlic, minced

1/2 onion, chopped 

1 tbsp of grape-seed oil

1 tbsp of organic soya sauce

1 tbsp of tamari sweet soya sauce
Method:
In a heated pan, add oil and let it heat up.

Add garlic and stir until it turns fragrant

Add the onion and stir until it turns golden brown 

Add the rice. Mix thoroughly. 

Add the sauces. Mix all together.

Crack the egg shell and drop the egg in the pan, folding the rice into the egg and then mixing it thoroughly. 

Add pepper and salt to taste if needed. 
How to Serve

Method:
Tear off one large leaf off the savoy cabbage.

Place a few spicy tofu bits, 1-2 tbsps of rice and avocado separately around the leaf

Drizzle with some vegan sriracha mayo!

About the Author
Divya Butani (@TheVeggieWifey) is a 28-year old full-time Business and Economics teacher in Hong Kong. Divya started her blog when she got married three years ago, when she was overwhelmed by managing a new household and balancing work. Divya now strives to provide quick and easy-to-follow recipes for anyone who has limited time, but a strong passion for cooking.