25 Jul

Why Pilates for Desk Aches and Pains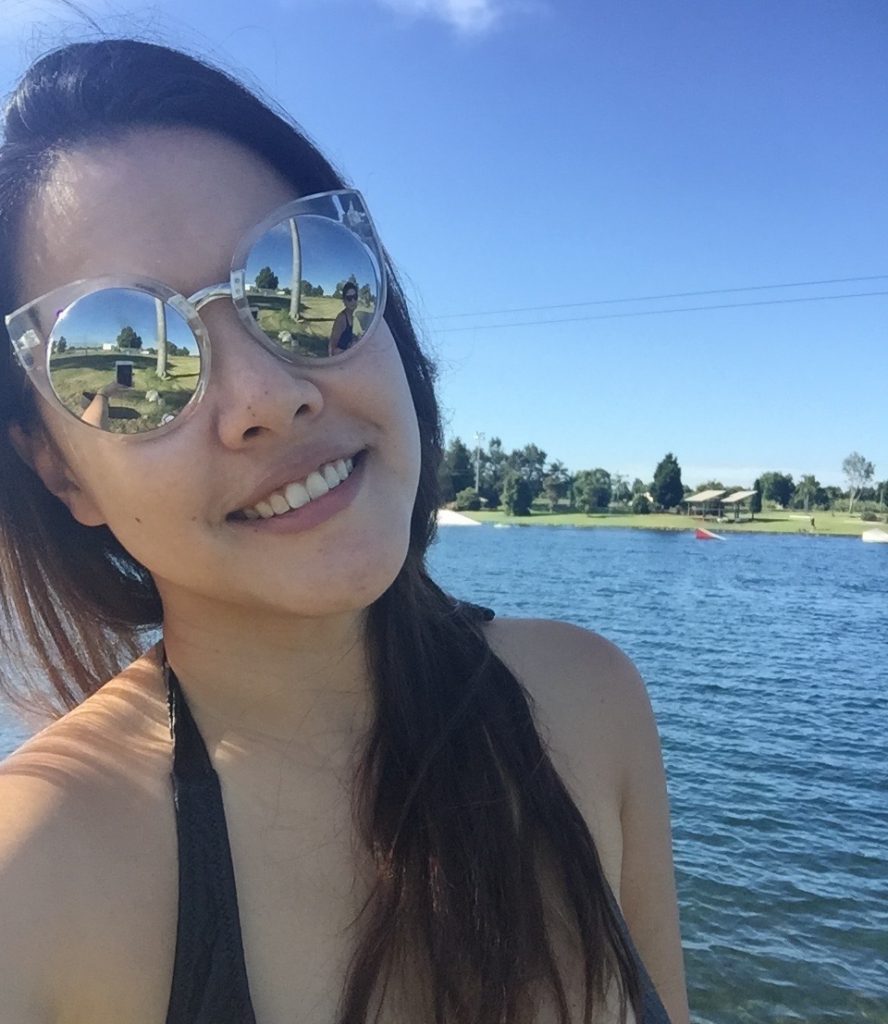 Christina Ko is an editorial director and Pilates convert. She swears by the posture, fitness and body awareness it brings to her desk-oriented work days. She's been a member of Flex since her first Xtend Barre Cardio Blast class, which she describes as, "Baptism by fire – a regular barre session on crack… I didn't die." In fact, far from it, she has tried a number of classes at Flex and is an enthusiastic regular.
"After a few months doing only barre, I branched out and started trying some of the other classes: Mat Pilates (a great lunchtime workout, not too much sweating), Recharge & Restore Yoga (great for stressful days), Pilates Allegro/TRX (I did die) and I'm signed up for tonight's Fat Burn Pilates Allegro (the reformers look like medieval torture devices, and they are, but so good for you)."
How does Pilates help with typical, physical desk-related problems?
"When I hit my 30s, I started having lower back pains and a bit of sciatica, especially during certain times of the month. The doctor sent me for an MRI suspecting endometriosis, but besides a little bit of age-related spine degeneration and a mild case of scoliosis, I was basically diagnosed with a weak core!
"'Do you sit at a desk for long periods?' Check. 'Do you wear heels?' Check. 'Do you carry a Celine Luggage tote?' Well, that's a question only a Hong Kong doctor would ask. We blame desk jobs, but fashion is just as much to blame for bad backs and posture issues.
"You can't call Pilates a miracle cure for all desk-related body issues, but at least now, when I have back pains, I understand how to engage my core to take the pressure off my lower spine. And by the way, it's much easier to walk in heels through the perilous wobbly roads of Hong Kong with an engaged core, too."
How has Pilates helped your body and mind awareness?
"I often find myself correcting my posture while sitting working, and I definitely understand more about why I get pains and am able to take effective evasive action.
"I don't know if there's an immediate correlation mentally speaking, but when work has you down or a co-worker is driving you crazy, you tend to leave that at the door when you enter class – but that's any fitness class, not just Pilates."
Would you recommend other people who have desk-related physical issues take up Pilates?
"Sure! First off, it introduces good form and posture so you can remind yourself to sit up straight and not cross your legs under your desk. But in every Pilates exercise you do, your neck and back are fully supported and your core is strengthened, all of which have longer-ranging benefits for those tied to a desk."
Get Flex's All Access Summer Pass at One Island South for 30% off regular rates – check here for more details.