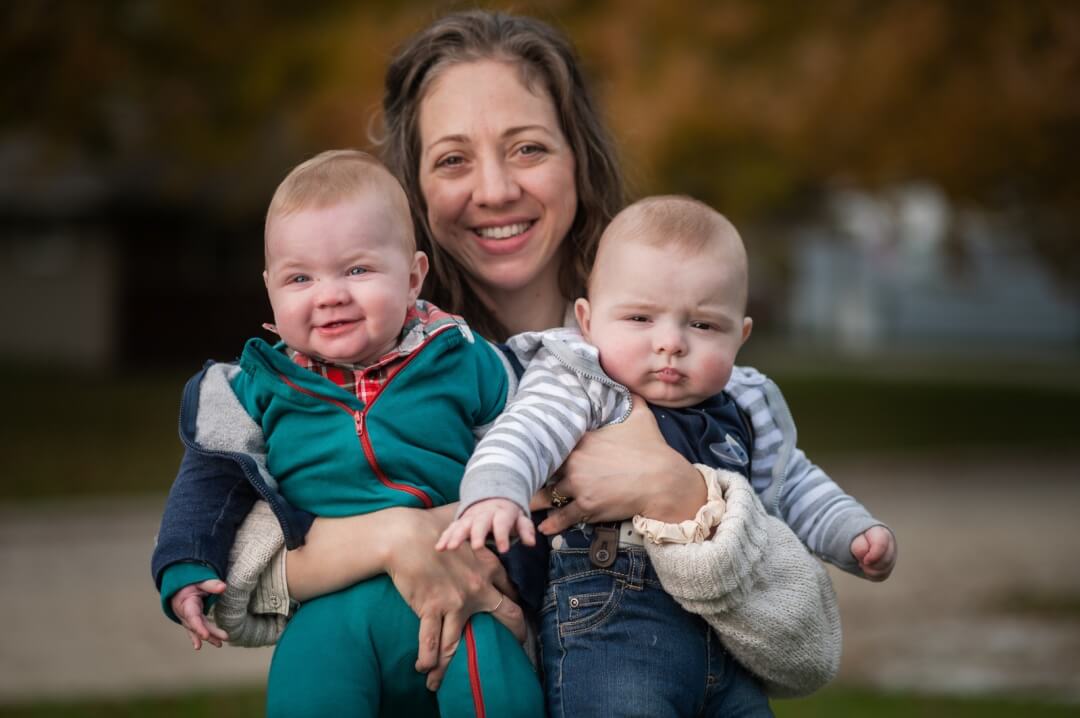 05 Jan

Q&A: Mother of Twins Morgan Refakis Is Back Teaching Classical Pilates at Flex Hong Kong!

New mom of twins Morgan Refakis is back teaching Pilates in Hong Kong after maternity leave in the US

We first met Morgan when she joined Flex Hong Kong in early 2020. A Pilates instructor with more than a decade of experience, Morgan teaches Pre-Natal Pilates and Classical Pilates Trios four times a week at Flex Central aside from one-on-one sessions with private clients.

Before coming to Hong Kong, Morgan completed comprehensive Pilates certifications at both Balanced Body University and Equinox Pilates Institute in New York City. Previously, she held positions as instructor and area manager for Equinox Health Club in New York City.

Almost two years since joining Flex, this lifelong dancer and movement specialist is now a mother of twins. We catch up with Morgan after a joyful maternity leave introducing her beautiful tots to family back home.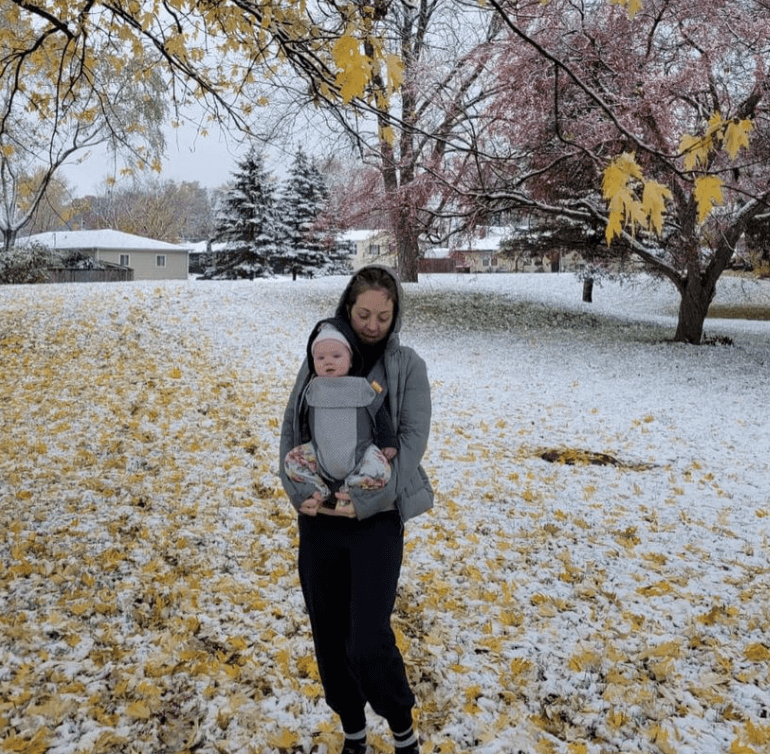 Welcome back to HK! How was your trip to the US?
Our trip was amazing, stressful but highly satisfying. We took our twins across the Pacific to meet their grandparents for the first time. We visited NYC to see old friends. The weather was gorgeous and New Yorkers feel very warm these days. Then we drove 12 hours with the kids to my hometown in Indiana. We played house in suburbia for five weeks and then began the arduous journey back to Hong Kong.
When did you start Classical Pilates? How does it differ from the contemporary style? Do you have a preference?
I think it's very important to understand and learn all techniques and styles within the Pilates-verse. That way instructors can make an informed decision on how they want to teach and who you want to be within the Pilates community. With that said, my brain functions much more efficiently when I teach systematically. And that's what "Classical" Pilates offers. I'm a much more productive instructor when I teach within the "Classical" system.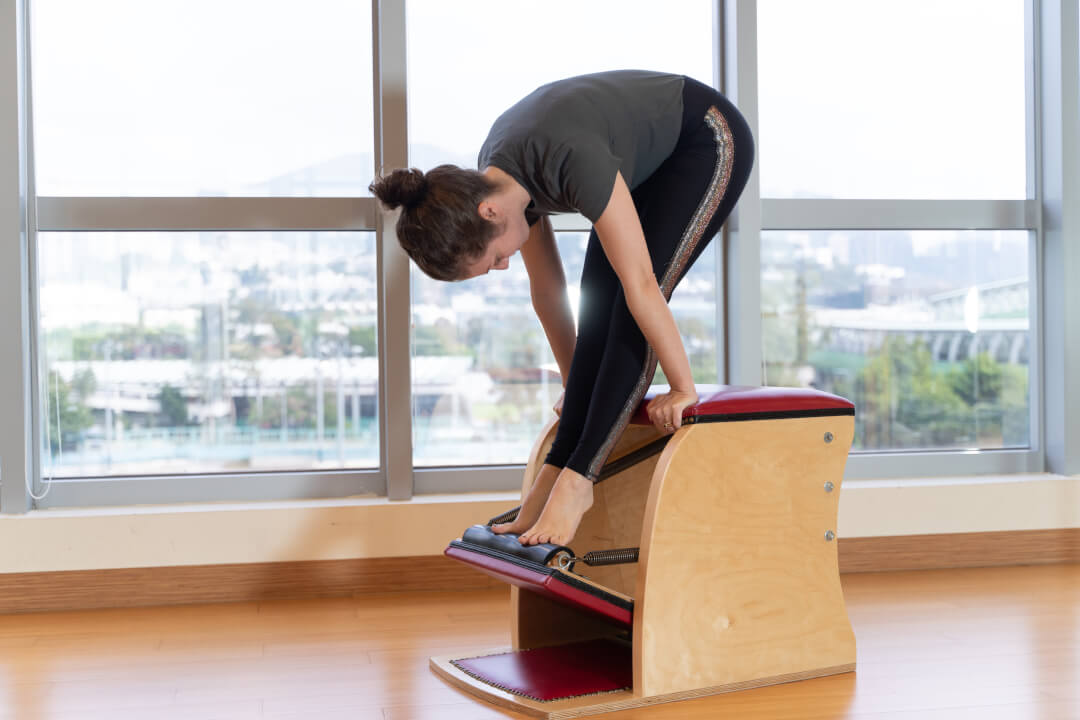 Are there any differences between how Pilates is practiced and perceived in HK versus in the USA? What are the gaps or opportunities in Asia?
The big difference, in New York specifically, is the depth of knowledge of Pilates. Joe's original studio was on Eighth Avenue. It's incredibly common to encounter older Pilates students in New York who practiced at the original studio. Outside of major US cities, Pilates still remains female dominated with mostly group classes that try to fit Pilates into the "yoga business model."
In parts of Asia, the market has grown relatively fast compared to the US. Pilates is becoming a mainstay in fitness culture and even pop culture here. K-pop stars consistently practice Pilates. In Hong Kong, savvy and well-travelled people made Pilates popular. In the US, it took decades for Pilates to make it into mainstream culture. By the1990s, when Pilates was mentioned by Madonna and in Sex and The City, it had already been around for over forty years.
Most challenging part of your Pilates career?
Hands-down, navigating teaching during a pandemic. Flex was wonderful at maneuvering to digital sessions.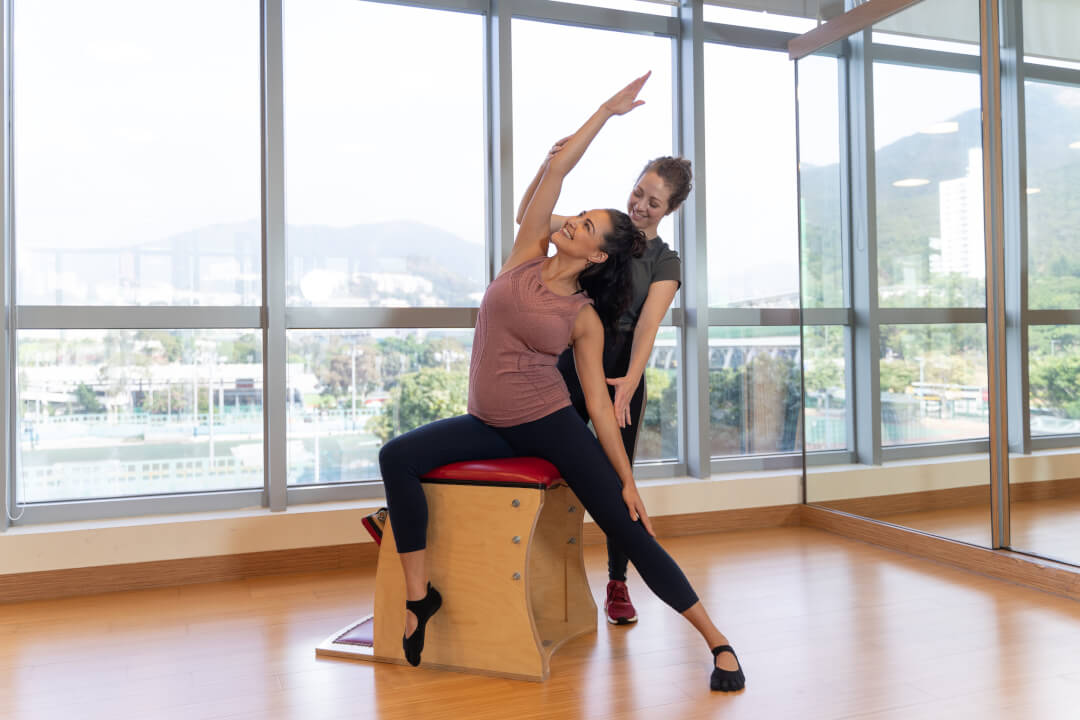 What's your teaching style or philosophy?
Within the last three years, I've been revamping my cueing and teaching to be more inclusive and body positive. I come from a dance background where everything is based on aesthetics, and those philosophies get ingrained deep, deep, deep. However, my philosophy is to move, work hard and smart, and accomplish the client's goals. I will not entertain aesthetic criticisms about your body or anyone else's.
What do you do outside of your teaching hours? Any future plans you'd like to share with us?
I have nine-month old twins. My future plans include sleeping for more than four hours in a row! [laughs]
Catch Morgan at one of her classes! View her schedule and bio at flexhk.com/pilates/morgan-refakis/