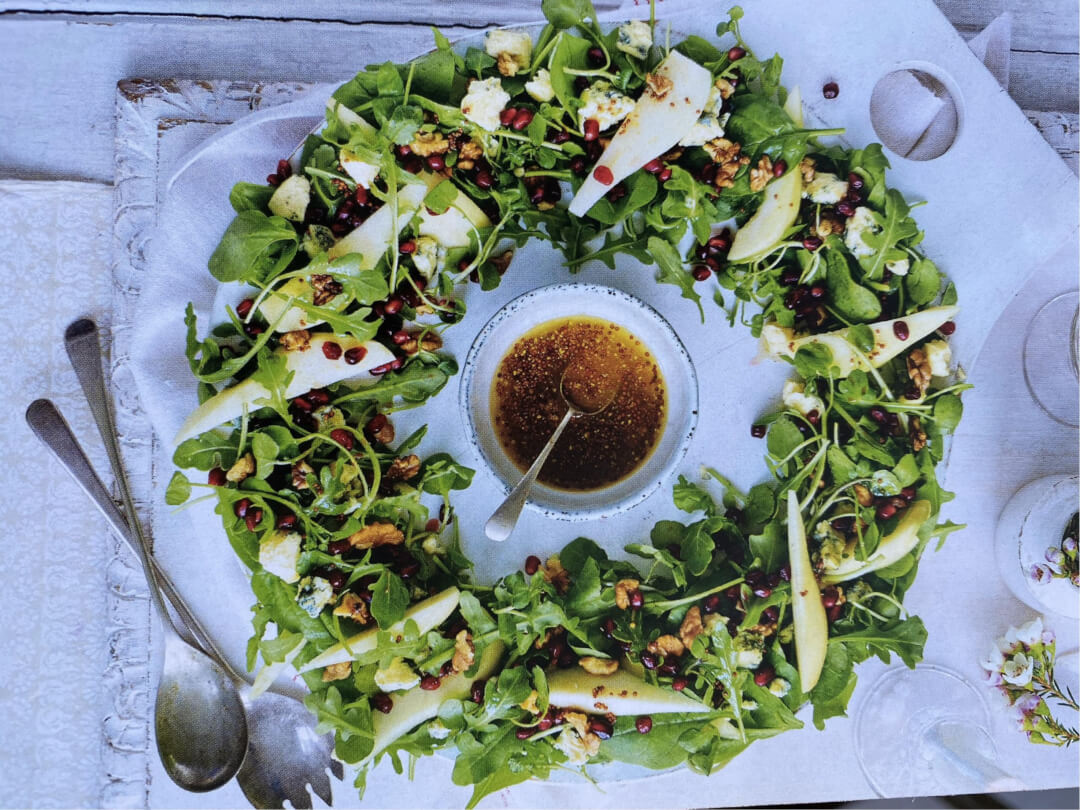 07 Dec

RECIPE: Christmas Wreath Salad

Flex Studio Co-Director Anna Serafinas Luk shares her go-to salad recipe to ring in the holidays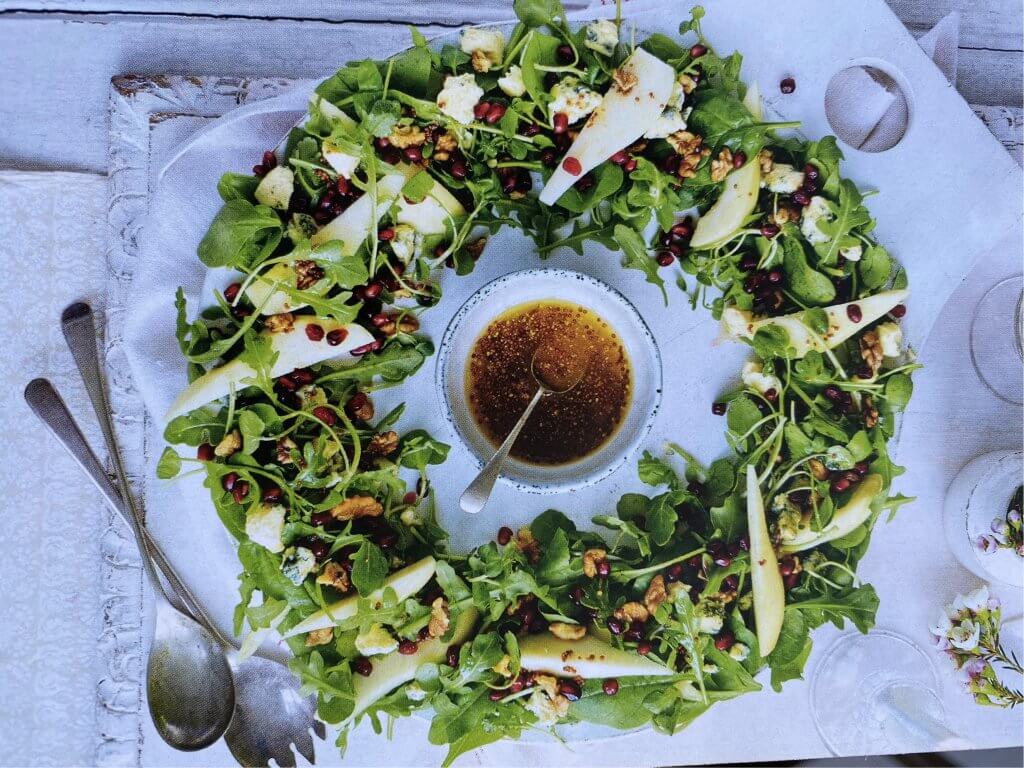 And just like that, it's December, and we are determined to rally the holiday spirits with an exciting recipe from Flex Co-director Anna Serafinas Luk. She shares this adorable Christmas Wreath Salad that is not only a healthy alternative to complement the rich food you'll surely be having this season, but also makes a great centerpiece—perfect to take to any holiday dinner!
Ingredients:
75g Walnuts toasted
130g Mixed green salad leaves
3 pears peeled, cored and sliced
250g blue cheese crumbled
50g pomegranate seeds
For the dressing:
3 tbsp white wine vinegar
1 tbsp runny honey
1 tsp whole grain mustard
2 tbsp Olive oil 
Instructions:
Whisk the dressing ingredients together with salt and freshly ground black pepper and set aside.

On a large board or platter arrange the salad leaves in a round wreath shape. Door the pear slices and crumbled blue cheese on top.

Scatter over the pomegranate seeds and walnuts.
From all of us at Flex Studio, Happy Holidays!