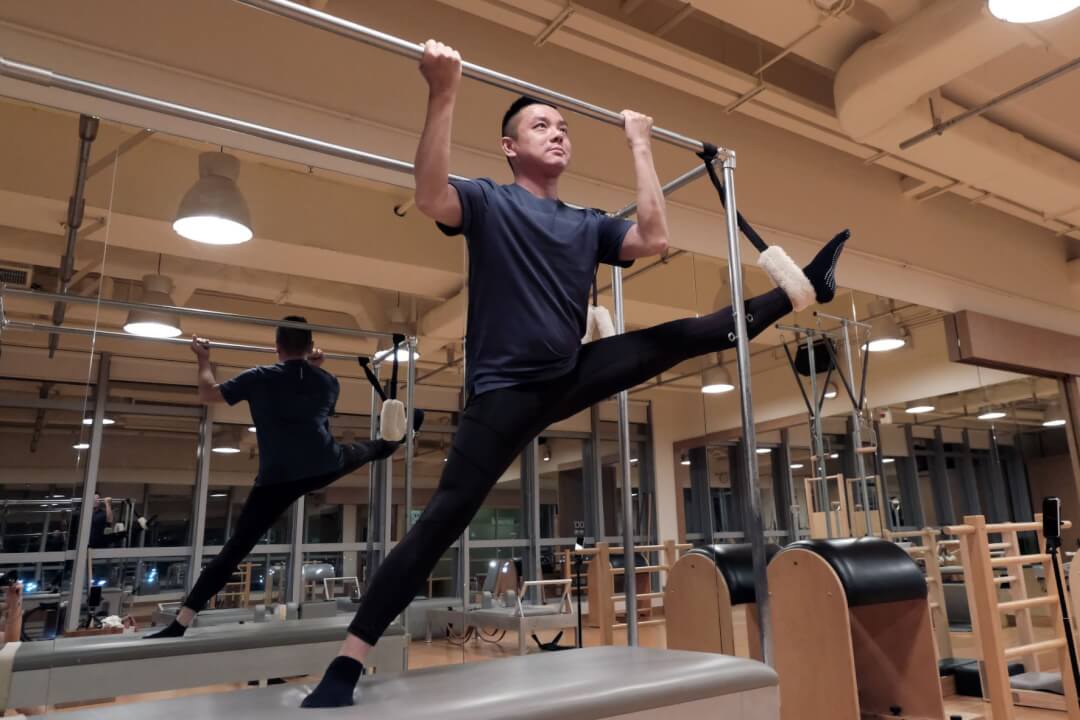 20 Sep

Mentoring The Next Batch of Pilates Teachers in Hong Kong

After graduating from the REAL Pilates Teacher Training at Flex Hong Kong, Peter So steps up to mentor the next cycle of apprentices

Legal professional Peter So has found a second calling. Ten years after he first stepped on a Pilates mat, he finds himself not only teaching a method he has grown to love, but also mentoring aspiring instructors.

After finishing his work day, Peter slips into his role as a part time Pilates instructor at Flex Studios. "As a mentor, I work closely with apprentices, reaching out and offering support at all times," he says. "I meet them regularly for practice and group discussion."

Apprentices of the 600-hour programme observe mentors' classes, followed by group sharing and observation. "This process enables growth for everyone involved," says Peter, who speaks highly of the current group of apprentices. 

"This fifth Cycle of 9 Apprentices is wonderful. Some of them are aerial or dance instructors, whilst some are corporate executives.  The common thread?  Love for the Method and strong practices across all of them," says Peter. "With such experience, they're able to grasp the material efficiently and train at a high level from the start."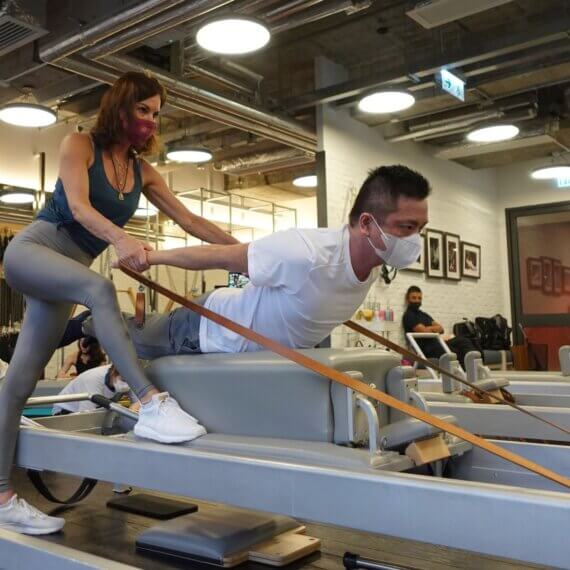 Skiing into Pilates
In 2017, Peter rediscovered Pilates after a friend recommended training at Flex to strengthen the core and quads for skiing. He had only ever tried a mat class five years prior, and finding it boring, never gave it a real chance. "After working out at Flex, I saw my health and general condition improve," says Peter. This led him to start signing up for sessions regularly, and the rest was history. 
"I have suffered from asthma since childhood, and was never able to participate in many sports," says Peter. He found swimming good for breathing and the physique, yet lacking in terms of human interaction. "Pilates gave me those combined benefits, and is more fun overall, so I stuck to it!"
Do what you love and you won't have to work a day
Falling in love with the atmosphere at Flex, Peter became a regular soon enough and kept up a consistent practice for three years. "The classes were always interesting, and I was encouraged when I saw the results… improvements in my strength and body shape." These inspired Peter to register for the teacher training so he could promote the benefits to others. 
According to Peter, the 600-hour comprehensive Pilates teacher training was challenging in a good way. "The programme is well structured and the mentors' support gets you through the toughest parts." 
Twelve months into teaching Pilates professionally, Peter reflects on how he started off. "I was quite nervous in the beginning, but felt motivated when clients started to attend consistently," he says. "I am happiest when they enjoy the class."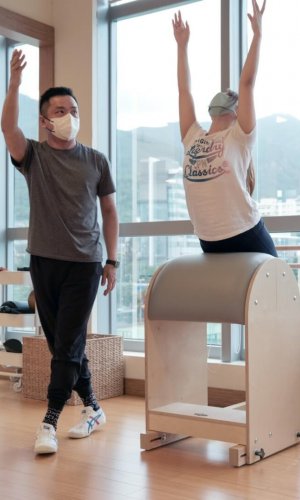 The starting point is health
Nowadays, Peter spends more time on Pilates rather than YouTube and Netflix. "I enjoy my time in the studio teaching and mentoring the apprentices," he says. "The pandemic changed our society and life patterns in ways unimaginable to us a few years ago. We need to look after ourselves, and the starting point has to be health."
According to Peter, improving clients' health is at the center of what he does. "Teaching Pilates is not just about running through a sequence of exercises," he says. "My goal is rehabilitation and strengthening with the right exercises and use of apparatus." For Peter, his biggest reward is to hear his clients say they feel better inside and out.

Join the next comprehensive Classical Pilates Teacher Training at Flex Studio in both Hong Kong and Singapore.  The next Hong Kong Cycle begins in February 2023. For the next Singapore dates and more information about the REAL Pilates programme, visit flexhk.com/teacher-training