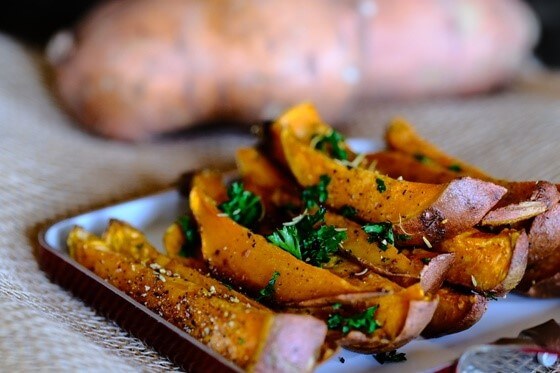 13 Dec

Holiday Recipe: Twice-Baked Sweet Potato (Yam) Recipe with Pecan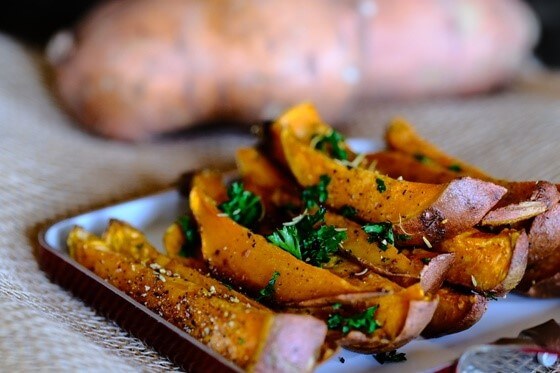 This vegan and gluten-free recipe by Jennifer Katzinger is a success in the kitchen that's both sweet and savory 
Whether or not you're vegetarian, this simple yet sophisticated recipe is a people-pleaser. You can stuff the sweet potatoes the day before Christmas so that they can simply be reheated on the day of. Your mouth will water when you smell these baking in the oven! So will your guests', when dinner is about to be served and they can smell the delicious aromas of rosemary, sage, pecans and sweet potatoes – what a melody, perfect for a joy-filled evening.
Ingredients
6 sweet potatoes (about 2 pounds)

1 teaspoon dried rosemary

1 ½ teaspoons dried sage

1 teaspoon sea salt

3 tablespoons extra-virgin olive oil

⅔ cup almond milk

¾ cup pecans, lightly toasted and chopped
Instructions
Preheat the oven to 350°F or 175°C

Thoroughly scrub the sweet potatoes. Place them on a cookie sheet and bake for 1 hour, or until the potatoes are soft and cooked through. Set aside until the potatoes are cool enough to handle. 

Slice the potatoes lengthwise along the top. With a spoon, gently scoop out the flesh of each potato. In a food processor or the bowl of a stand mixer fitted with the paddle attachment, combine the sweet potato flesh, rosemary, sage, salt, olive oil, and almond milk. Process until the mixture attains a smooth consistency. 

Scoop this filling back into each sweet potato shell, dividing it equally among all 6 skins. Top each with some pecans and bake for an additional 15 minutes. Serve piping hot.
As a final touch, place a baby rosemary plant at each place setting, wrapped at the base with paper and a red bow. It will look festive on the table and your guests will appreciate this aromatic gift – sure to be used throughout the year!
This recipe is from Jennifer Katzinger's book Gluten-Free and Vegan Holidays