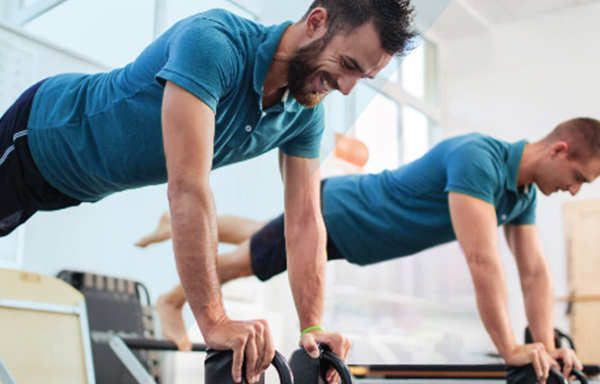 07 Sep

Why Serious Sports People Love Pilates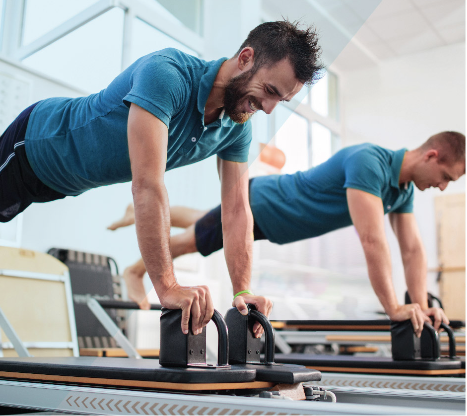 It was only after keen runner, hiker and yoga enthusiast Ee Chang's chiropractor diagnosed her with mild scoliosis that she took up Pilates as a preventative measure.
The idea? She would strengthen her core to improve posture and to prevent the issue getting worse. Many months later, she is still practicing Pilates at least twice a week and has had such good results, "I wish I could do more".
Ee says her love of Pilates was really cemented when – out of curiosity, not long after her scoliosis diagnosis – she decided to go on a Pilates retreat to Koh Samui.
"The five days of Pilates got me hooked. Even in such a short period of time, I felt a difference and could see the benefit of the practice."
Ee said Pilates has continued to help her perform better in other activities in a myriad of ways.
"Strengthening my core has helped me not only in my running (less strain on my knees and hips), but also with yoga poses I struggled with for years, especially the ones that required upper body and core strength.
"I also have better posture as a result. Having defined muscles on my body is icing on the cake!"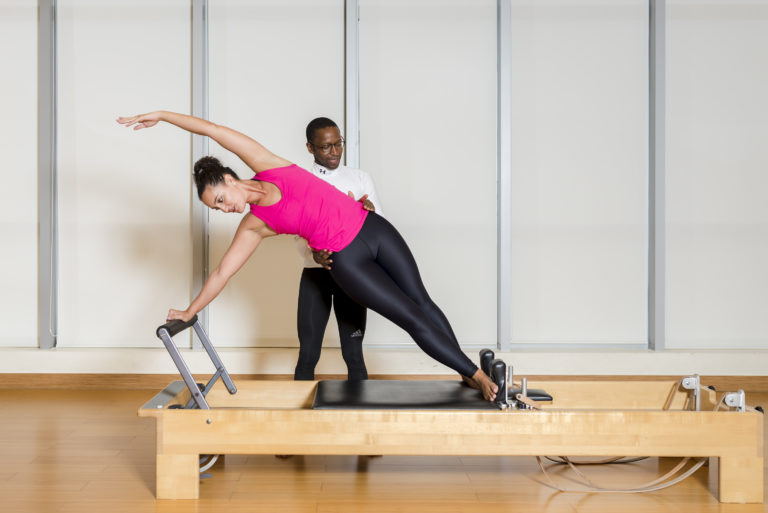 Ee's experience is not unusual. The world over, swimmers, runners, rugby, tennis and golf players are realizing the benefits of Pilates – and often yoga combined – when it comes to preparing them for the strenuous activity.
It was recently reported, for example, that elite Australian swimmers are doing yoga to compliment their physical and mental strengthening training, with the practice incorporated in their program to optimise daily training.
London Irish Rugby (https://www.youtube.com/watch?v=CX84Raaoaf0) team has reported that it now uses Pilates as a pre-season training tool. NFL teams, The Washington Redskins and the Pittsburgh Steelers, have both incorporated Pilates into their training regimens. All are doing it because Pilates can improve flexibility, balance and strength as well as help with recovery and injury rehab.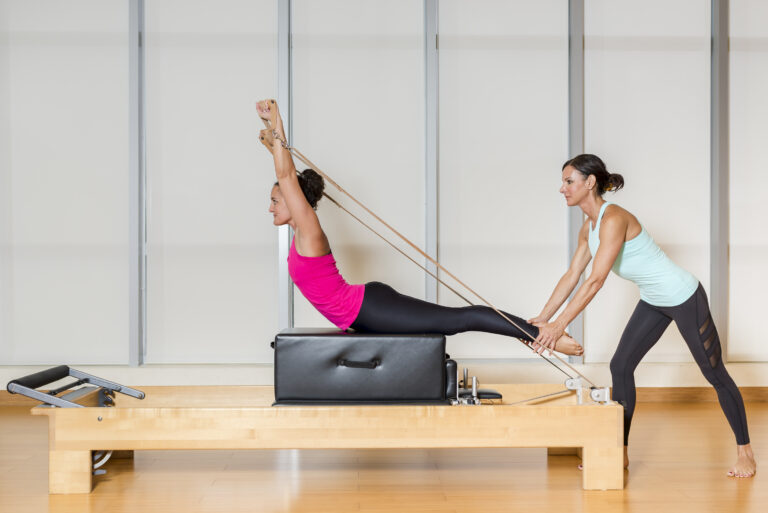 For Flex trainer Meg Farrugia, this realization comes as no surprise.
"Much of my Pilates focus in the US and UK has involved working with athletes and enthusiasts, identifying exercises to enhance their overall performance and recovery time," says Meg.
"Although Pilates is great exercise in and of itself, I have always maintained that what we do in the studio is a way to help people move and perform exponentially better out in the real world. "
Meg says she has been lucky enough to work with professional athletes, including American and European footballers, equestrians, sailors, swimmers, those in military service and "weekend warriors", such as triathletes, racquet sports players, golfers, extreme sports enthusiasts and those who cram their entire week of working out into a two-day blitz.
"But the message is always the same: develop a Pilates practice to benefit your body in a way that will help prevent injury and increase your enjoyment and passion for what you love to do best."
How does it do this?
As Meg explains, Pilates works on very deep, very specific muscle groups to ensure that everything is 'talking' to each other.
"There is a reason why we call Pilates intelligent exercise," she says. "We work to educate participants on all parts of the body needed to improve or excel at movement."
As a keen sailor herself, Meg loves working with those who undertake any sports or physical activity.
"And our upcoming 'sports' series will also focus on stretching, nutrition/hydration and even visualization suggestions to really put you in tune with your body, your sport and your mindset in a way that will enable you to go forth and conquer for years to come."
As for Ee, she's found that she's not only a better runner, but her knees and hips have "been very happy since I started doing Pilates".
Even old injuries from doing a full marathon a while back have not re-surfaced.
Her experience is being shared by some of the most elite athletes on the planet. As New Zealand All Black rugby player Beauden Barrett revealed earlier this year: "It's more a recovery thing for me. It's great for the mind as well as the body. It's just getting that right balance and I've seen great benefits from that."
Meg is hosting the Pilates for Weekend Warriors, Rugby, Football and Sports Clinic, September 22, 7.30-9pm, at Flex Central. Acquire extra armor for the upcoming season by focusing on key muscle groups during high intensity sequences. For more information, go to https://flexhk.com/workshops

or email [email protected]