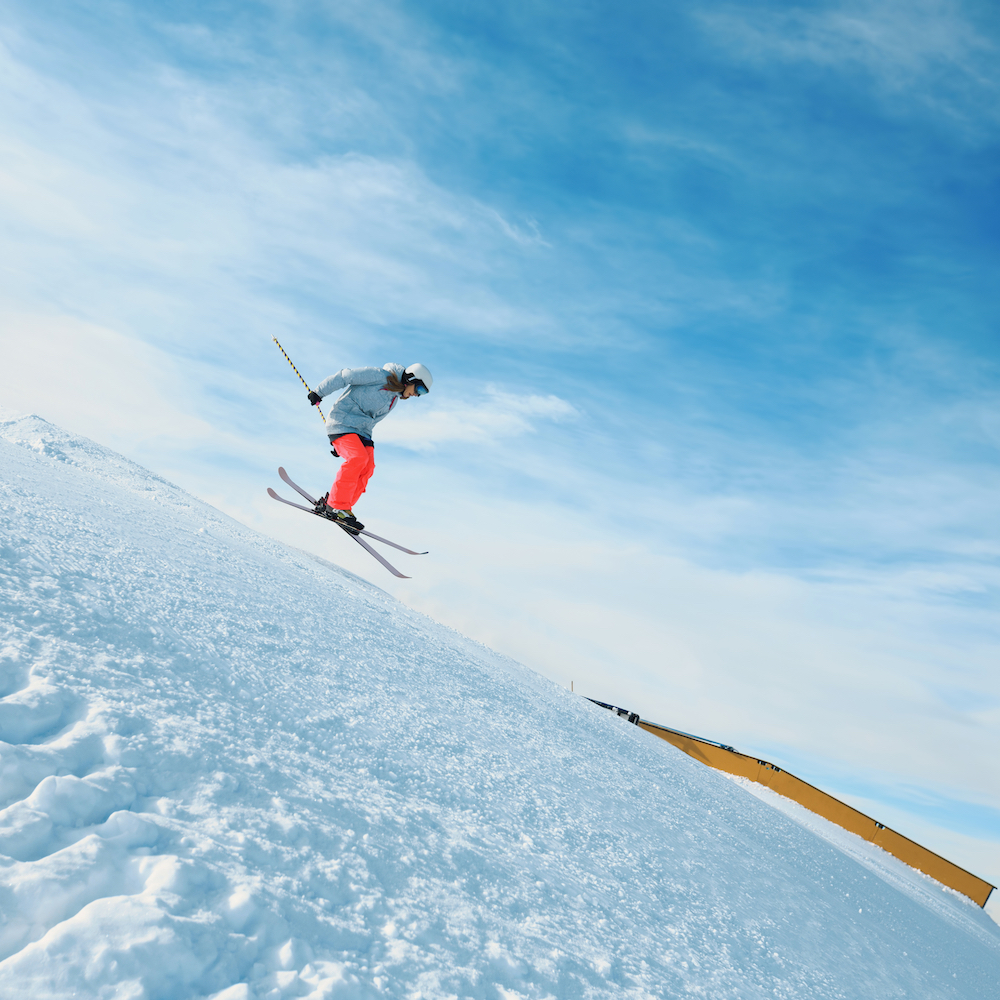 29 Sep

Pilates for Skiers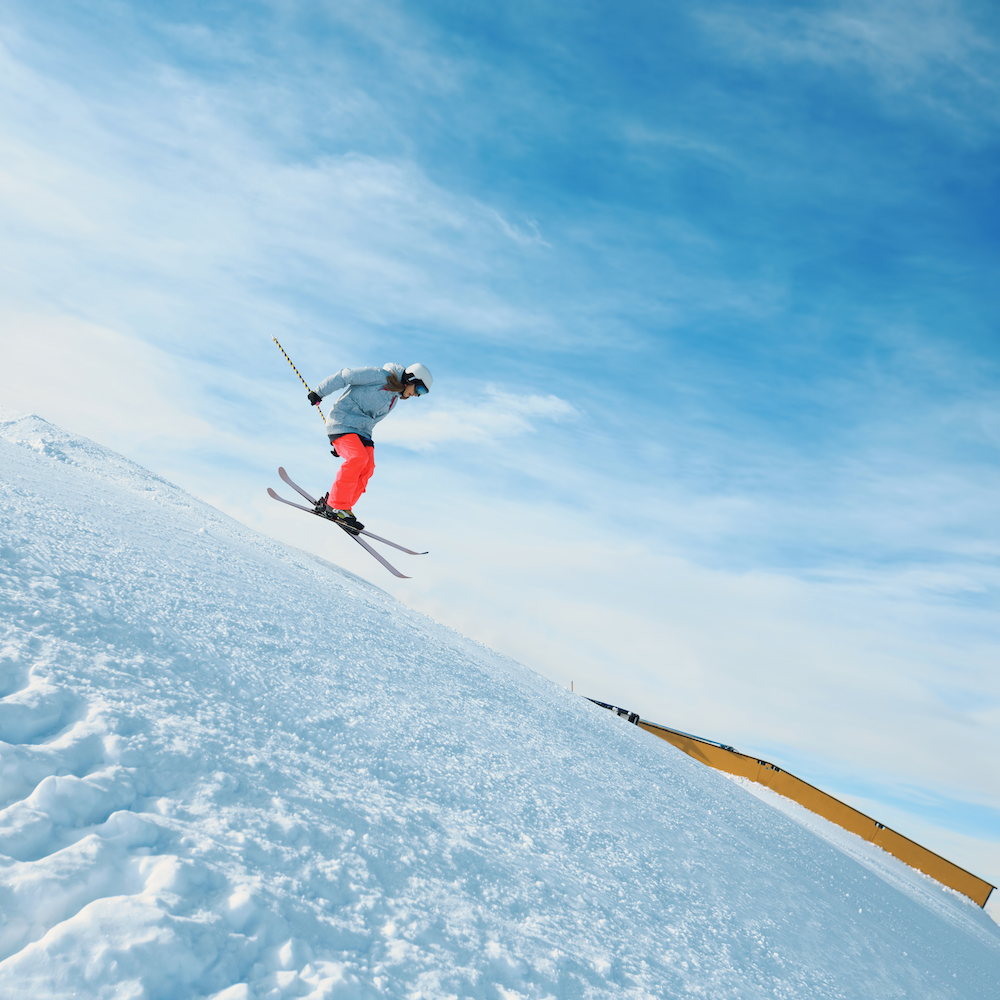 The crisp, clean air, the beauty of a mountain covered in snow, and the exhilarating speed, balance and control that comes into play when hurtling through that beauty, makes ski holidays incredibly popular. If you want to avoid that creakiness you wake up to on day two, then it's a good idea to strengthen those ski muscles that don't get a look-in for the rest of the year. Coming up soon is Flex instructor Megan Farrugia's ski workshop, which will go way beyond adding wall sits to your workouts. She explains why Pilates is so valuable for skiers…
I love to ski, but I am seriously challenged as a skier! I have no balance, I love to go fast and I don't have good control. What I've found through my own experience and in working with lots of other skiers is that when you take into account all the turns, the stopping, the starting and the necessity for control, it is so important to have a strong core and even more key is joint strength, especially of the knees and ankles.
Preparation
As always preparation is essential. If you spend most of the year at sea level in a warm climate like Hong Kong and then head for a week or two to the top of a mountain at a very different altitude and temperature, the difference, (plus any nervousness and anxiety about your fitness, coordination or skills), can perhaps lend to injury. Pilates exercises for skiing can help you protect yourself, increase your confidence and enjoyment and reduce the likelihood of injury.
Increased joint strength
During the workshop I will focus on the joints, strengthening the ankles and knees. As Pilates is a dynamic practice that works the entire body, the moves we practice will incorporate the quads and the core too, as well as other parts of the body.
We will get into the muscle groups very deeply, accessing the muscles you don't normally use but will suddenly bring into play when skiing. Pre-habilitation – aka preventing injury – helps areas of the body build up in strength and resilience to withstand shocks to the system, like the ones skiing will likely deliver, while also increasing endurance.
Increased confidence
One of the biggest things Pilates has taught me is that core to its teaching style is the mind-body connection. You begin to learn how the muscles work together. If you turn this way that will happen, and if you move this then that will move. Skiing requires not only offensive manoeuvres but defensive too. You never know when a boarder could sneak up behind you. If you are confident in your bearing and control you will react so much more efficiently.
My Knee + Ankle Clinic for Skiers workshop
At my Knee + Ankle Clinic for Skiers workshop I will make sure to provide takeaway exercises, giving you a couple more moves in your arsenal to help you stretch out at the end of a long day's skiing and be fresh for the next morning. And of course I would encourage you to use these post holiday too, to maintain that strength and fitness.
The workshop will take place on Friday 21st October, 7.30pm to 9pm. 90 minutes, combining mat and allegro work, will take you through conditioning drills and teach you how to strengthen and align the knees and increase ankle mobility. That's two of the body's most vulnerable joints ready to hit the slopes! Read more here.
About Megan Farrugia
A long-term weekend warrior, Megan is a triathlete as well as a skier and took up Pilates when stress in her neck and shoulders started giving her headaches. Not only did it rid her of the pain, it also increased her athletic performance and frame of mind. She loves Pilates and loves teaching it to others, having shared her expertise and learned more, while travelling with her family around the globe. Check out her upcoming workshop on Pilates for skiing here.