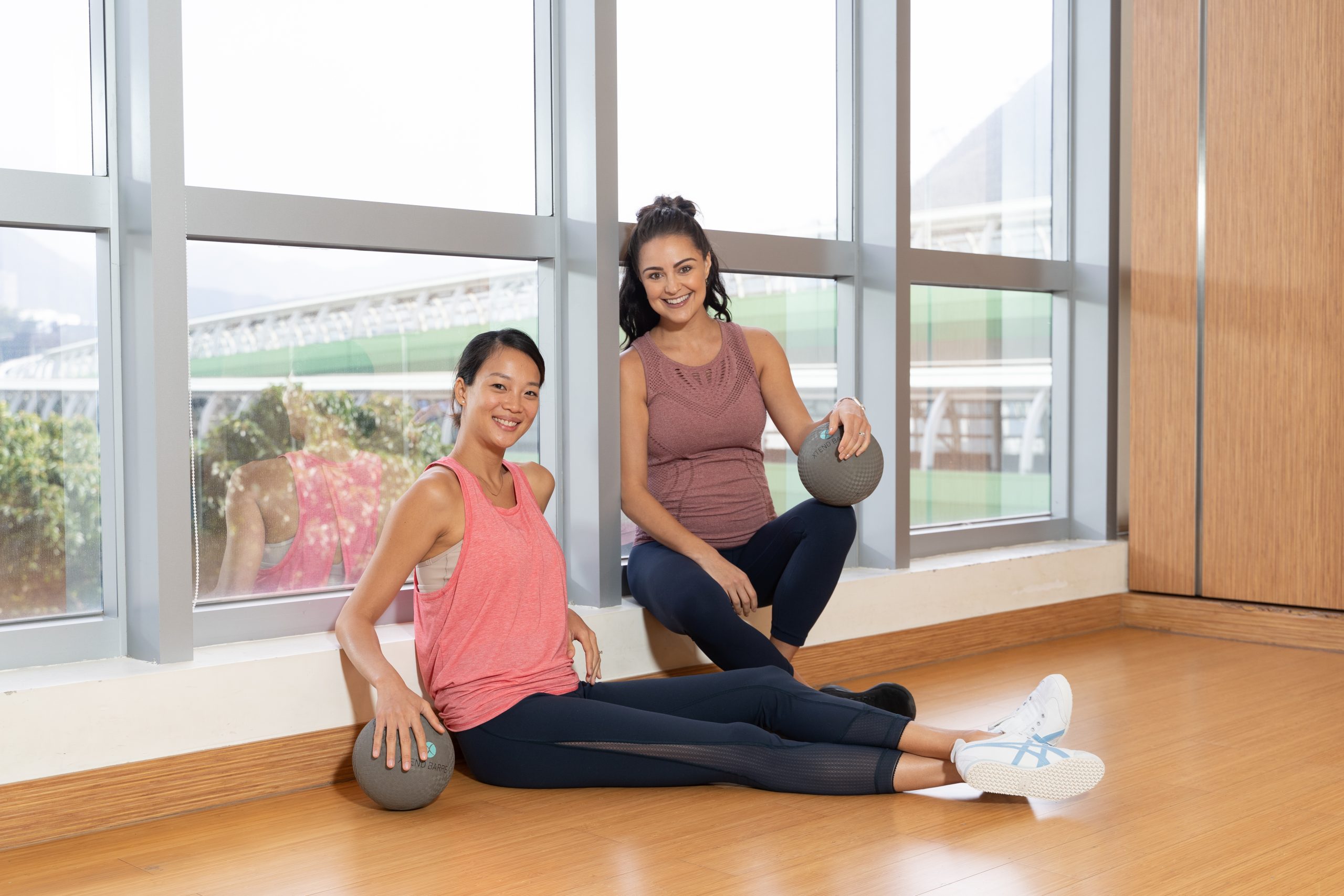 06 Feb

Hong Kong Pregnancy: Fitness Instructors' PreNatal Journey

Well-loved Flex instructors Chelsea Rusnak-Wong and Cheng-Fang Wu open up about their own pregnancy experiences in this heartfelt diary

Pregnancy is an exciting time in any woman's life, but it can be a very challenging one, too. This month, Xtend Barre, Fitness and Pilates queens Chelsea Wong and Cheng-Fang Wu open up about their own pregnancy journeys. We ask them what they consider to be the best and worst parts about being pregnant, and what they're most excited about as they move into their third trimesters and beyond.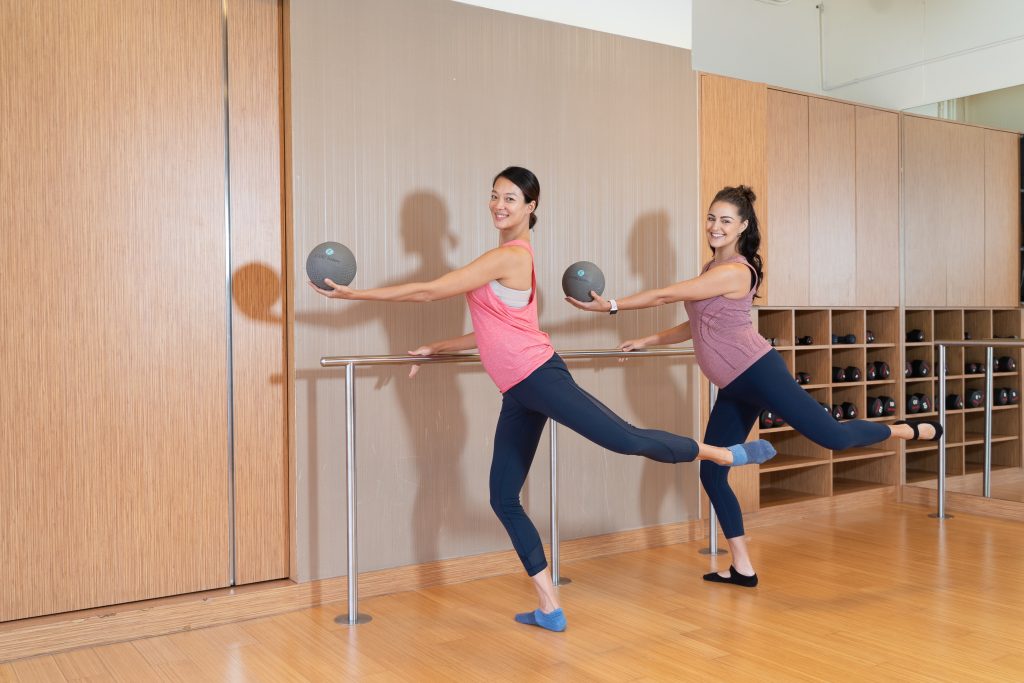 Both first-time moms-to-be, Chelsea and Fang also talk about the changes they've seen in their bodies since getting pregnant, and how exercise and staying active has helped them through the initial months. Let's hear from these supermoms-to-be!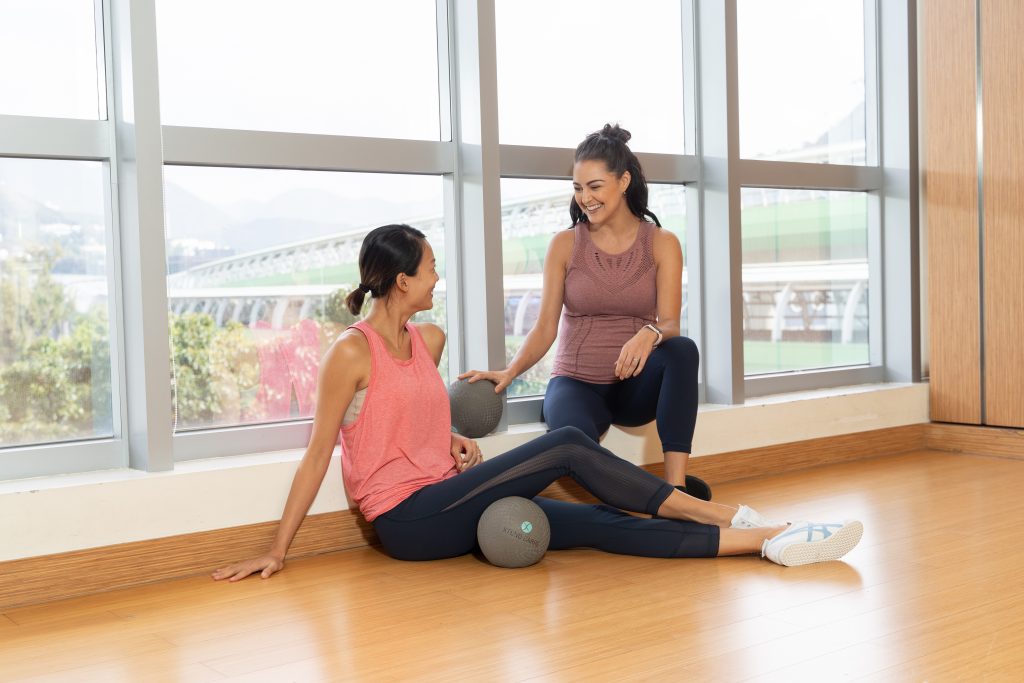 Is this your first pregnancy?
Chelsea: Yes! Bumping into the third trimester now.
Fang: Yes.
How did your life change after pregnancy?
Chelsea: Daily life feels pretty much the same as before, but I'm much more aware of my body, my activities, my nutrition and my environment. There's been a nice shift in perspective and priorities. I feel less pressure to give in to the hustle and busy-ness of Hong Kong. It sometimes feels like there is a constant, unspoken pressure about living here and since I've been pregnant I'm way more chilled out!
Fang: I think despite all the physical changes, the biggest change would be my priorities.
How have you been taking care of yourself during the pregnancy?
Chelsea: I'm a big fan of self care physically, mentally and spiritually, so I've taken that to the next level. I sleep a lot… pregnancy is the best excuse to take as many naps as possible! I fuel my body with healthy food and try to drink lots of water. 
I also really try to keep my life as stress-free as possible. As soon as you find out you're pregnant, there are a million things to think about and lots of opinions floating around. I'm a planner, so asking questions and knowing what to expect helps me feel more prepared and relaxed. Surrounding myself with positive people and making time to do the things that bring me joy is high on the list… even if it's just having a bath and watching Netflix! 
Fang: I try to listen to my body more carefully, go to bed early and not stay up late… I can't keep my eyes open past 10pm these days! I rest more when I can, and try to eat more healthy and watch my nutrient and water intake. I also keep exercising to have the right balance.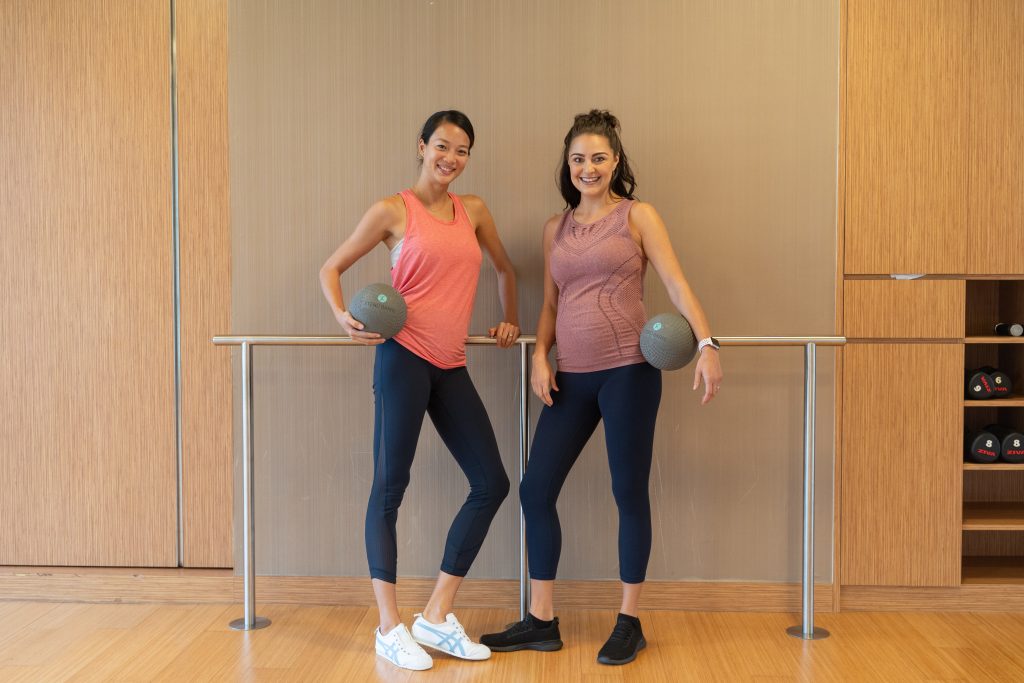 How important is it to you to keep fit during your pregnancy? How are you able to manage that while being pregnant? 
Chelsea: I can't say this enough… it's SO important to exercise. My motivation behind staying active has changed a lot during pregnancy. It's not about pushing myself to the max or achieving a certain look. Instead, it's about how exercise makes me feel. Staying active has helped alleviate a lot of the negative pregnancy symptoms like nausea, muscle pain, bloating and fatigue. 
I believe it also helps with labor, fingers crossed! I'm really fortunate to be a fitness instructor because I have the opportunity to get up and move every day. I've modified a few of my regular exercises and remember to stay in touch with how my body is feeling.
Fang: It's very important to stay fit. I'm lucky that my job is very active. I make sure that I am still able to squeeze in at least 30 minutes workout here and there, or even just go for a walk and stay active. Enough exercise also helps me to sleep better, too.
How has your diet changed? Share with us your nutrition routine. 
Chelsea: Let's be real… during the first few months, all I wanted was carbs. I would crave a specific food and then be completely turned off from it the next day. Now I focus on eating a variety of whole foods and limit processed food as much as I can. The more nutrient dense the better, so I can pack it all in. I feel best when I eat smaller meals all throughout the day. My husband is an amazing cook, so I hit the jackpot with his healthy meals. 
Fang: I have food cravings all the time. I've always loved my food, but these days, I'm eating even more! So I always need snacks in my bag. Prepping is important. When you prep in advance, it's easier to keep track of what you're eating and to pick healthier choices. I try to eat more greens and fiber, protein, more clean food, less processed. I also make sure I have fruits and nuts in my bag as healthier snacks. 
Without planning, it's easier to fall into the trap of not-so-healthy choices. When I'm on the go and grab whatever's convenient — especially when I'm hungry — I just want the food that can satisfy me, not necessarily what's good for me! Also, I'm taking prenatal supplements to make sure I'm having enough to make up for what I don't cover.
Best and worst things about pregnancy?
Chelsea: I could do without the whole first trimester [laughs]. That was probably the worst for me even though I was so excited. The pregnancy hormones are just ridiculous. Bloating, acne, and having to go to the bathroom every 30 minutes are all pretty annoying. The best things are THE BELLY! It's absolutely amazing seeing the changes in my body as she grows. Women are incredible. It's also been really cool to go through this journey with other pregnant friends. Sharing updates, stories and advice has been really fun. 
Fang: The worst is probably feeling tired and out of breath easily. It's making my job a little more strenuous than before. But I'm lucky that I didn't really get morning sickness like many others. Now, I'm constantly hungry! The best thing is knowing that there's a little me growing inside, and learning what's happening in you to be able to grow a new life every day, feeling the body changing, and seeing it.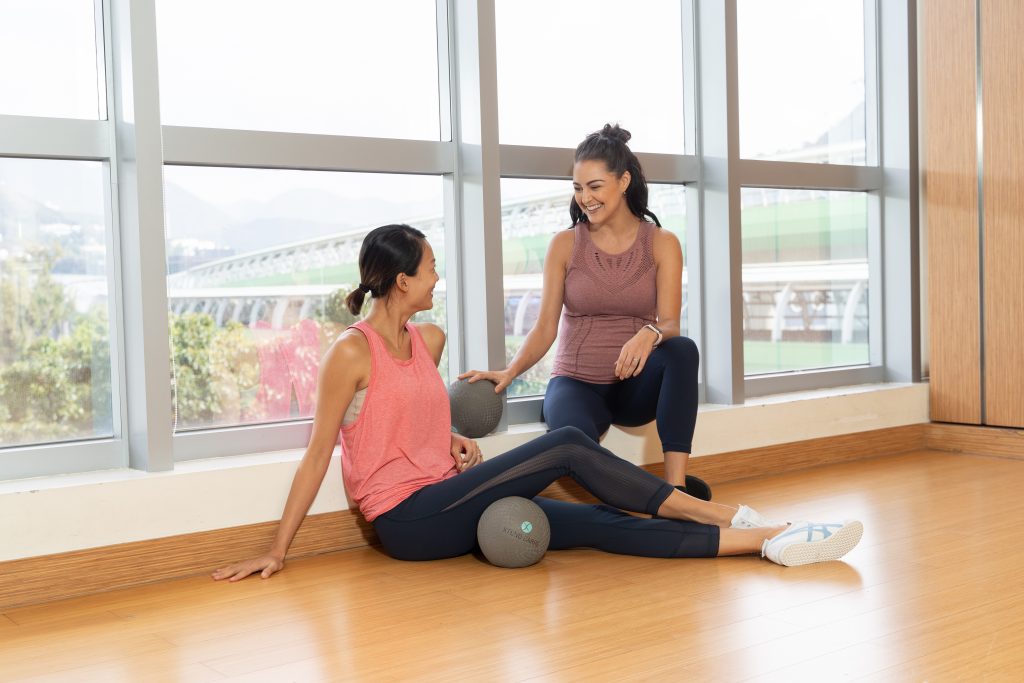 What's something you wish you knew as a first-time mom-to-be?
Chelsea: At this point I've had so many people give really great tips and advice, but I still feel like I have no idea what I'm doing. It's ok to ask questions and ask for help. Just because something worked for someone else, doesn't mean it will work for you. We're not going to get it perfect, so just keep going and keep learning. 
Fang: There's just so much information to learn. What to do and not to do? What supplement to take? What's good for the baby, what test should I do? Chelsea recommended a clinic where I could speak to a midwife, and it was so worthy to have someone professional explain everything to you, help you relax a little, and let you know that it's ok to learn along the way and there's help if you need. 
What have you learned about your body now that you're expecting?
Chelsea: Our bodies are amazing! I had no idea how my body would respond to pregnancy but it's been a beautiful experience. I have a whole new appreciation for taking care of my body and being kind to myself. This season is so special, so I want to embrace it positively and enjoy every change that happens. 
Fang: I have to listen more carefully to my own body rather than thinking I can do what I was capable of doing pre-pregnancy. I'm learning when to stop and what's too much… It's good to stay active and keep moving, but at this stage, the focus might have changed from the normal routine to its specific purpose, and I will have to respect and embrace it. 
What are you most excited about? 
Chelsea: I am so excited to meet this little human and watch her grow. 
Fang: Meeting the mini me and embark on this journey of parenthood. A bit terrifying but also exciting at the same time!
What's your most memorable milestone so far?
Chelsea: The first time I felt her move was amazing. Then it was even better when we discovered she kicks when my husband sings to her. Sharing the news with our family and friends was also such a highlight for us. 
Fang: Every single step from knowing I was pregnant, confirming I was pregnant, every scan and check, knowing it's there, hearing its heartbeat, seeing its growth… that now it's no longer a dot but a human shape, and finding out the gender by accident. Every single thing is new to us!