06 Mar

3rd Trimester Pilates Safety Tips from Central Hong Kong Prenatal Pilates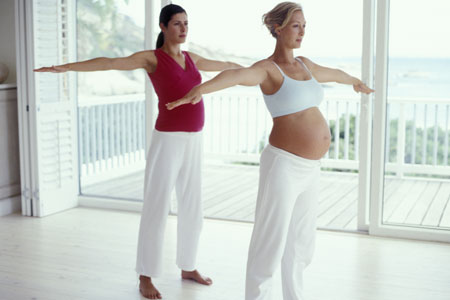 Flexpress "Central Hong Kong Prenatal Pilates – 3rd Trimester" article of the day.
Practicing Pilates on your 3rd Trimester is a great way to prepare yourself for a healthy and seamless birth. However, you might have noticed that you are not as energetic as before and it might be difficult for you to reach as far as you used to.
This is the time you have to realize that your approach to exercises should undergo some changes. Remember, the clock is ticking…
Here are some Do's and Don'ts to help you and your baby stay safe when doing any kind of exercises, especially Pilates in your 3rd Trimester:
1. Do not do any kind of exercises that involve crunch type motions
2. Avoid lying on your back. At this point of your pregnancy, lying flat on your back will be very uncomfortable. So avoid exercises that require you to lie on your back. If absolutely necessary, lay your back on a ram of pillows in order to lift your back up to a 45 degree angle.
3. Practice slow and controlled movements throughout your exercise program. Even if you deem fit to do fast sidekicks, take it slow and remember to keep your hips and belly stable at all times.
4. The main areas to focus on when doing Pilates are your arms and mid-back. Keeping these strong will help you stand tall. Focusing on your hips and outer thighs will also do wonders in helping you out during delivery.
5. Avoid exercises that focus on your abs and inner thighs. These 2 areas are naturally overstretched on your 3rd trimester and they are quite prone to overstretching.
6. Give yourself ample time of rest a week or two before your delivery date. This means little to no exercise at all. It is recommended to go for leisurely walks and extremely light exercises weeks before your due date. But remember, this is the time for you to relax and calm your nerves. The delivery and the first crazy months of your baby's life will be incredibly hectic, so prepare yourself emotionally and mentally.
These are just a few of the safety measures needed when you are still actively exercising on your 3rd trimester. Make sure you add to the list any other restrictions or suggestions from your doctor.
Pilates can take you a long way toward preparing your body for delivery and motherhood. Don't stop now. Although may you feel less energetic and flexible at this point in time, you can assure yourself that you are on the right track to having a healthy delivery.
Flexpress offers the best Prenatal Pilates programs in Central Hong Kong. If you are interested in taking these amazingly helpful classes, please check our Central Hong Kong Prenatal Pilates Schedule.
Brought to you by Flex Studio Hong Kong and Flexpress Central Hong Kong.