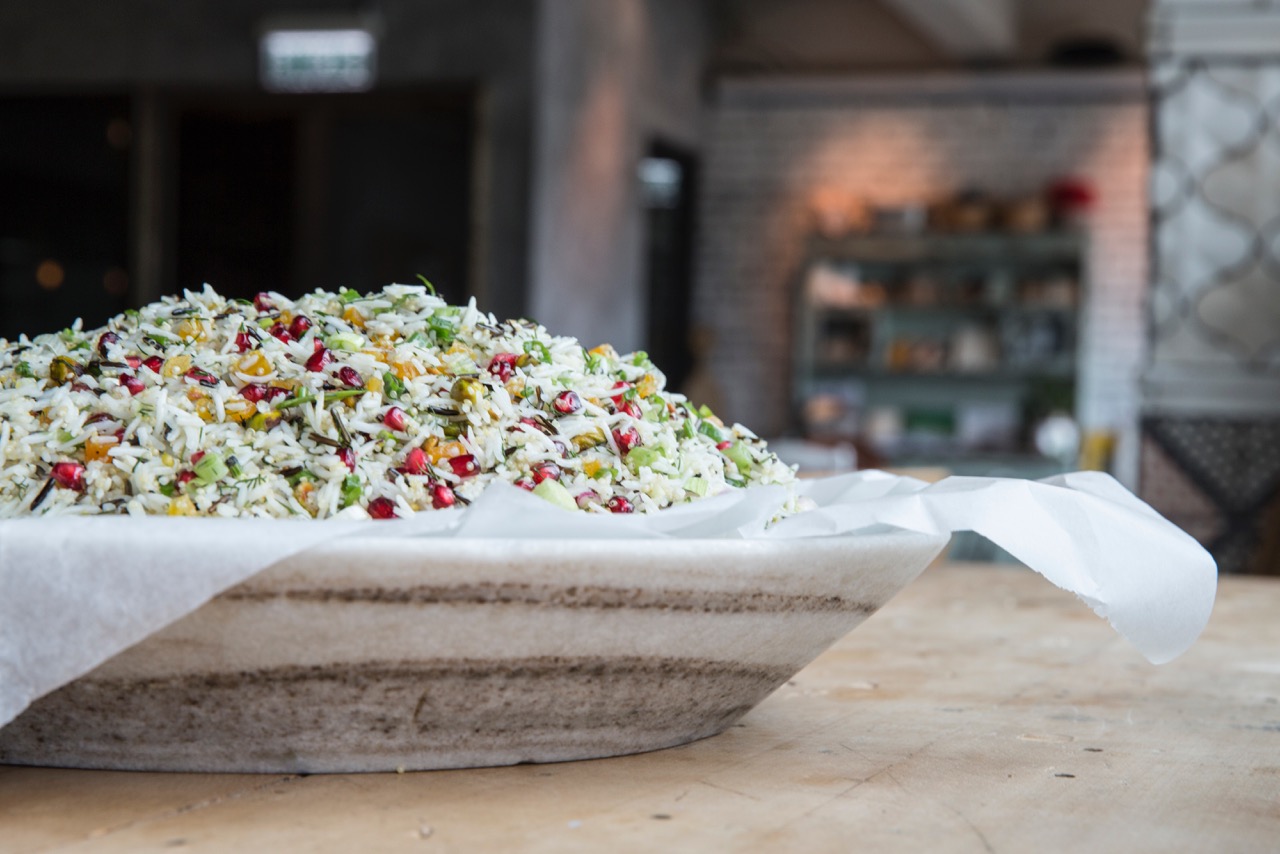 25 Jan

Wild Rice Salad with Pomegranate Seeds & Pistachios

By 3/3rds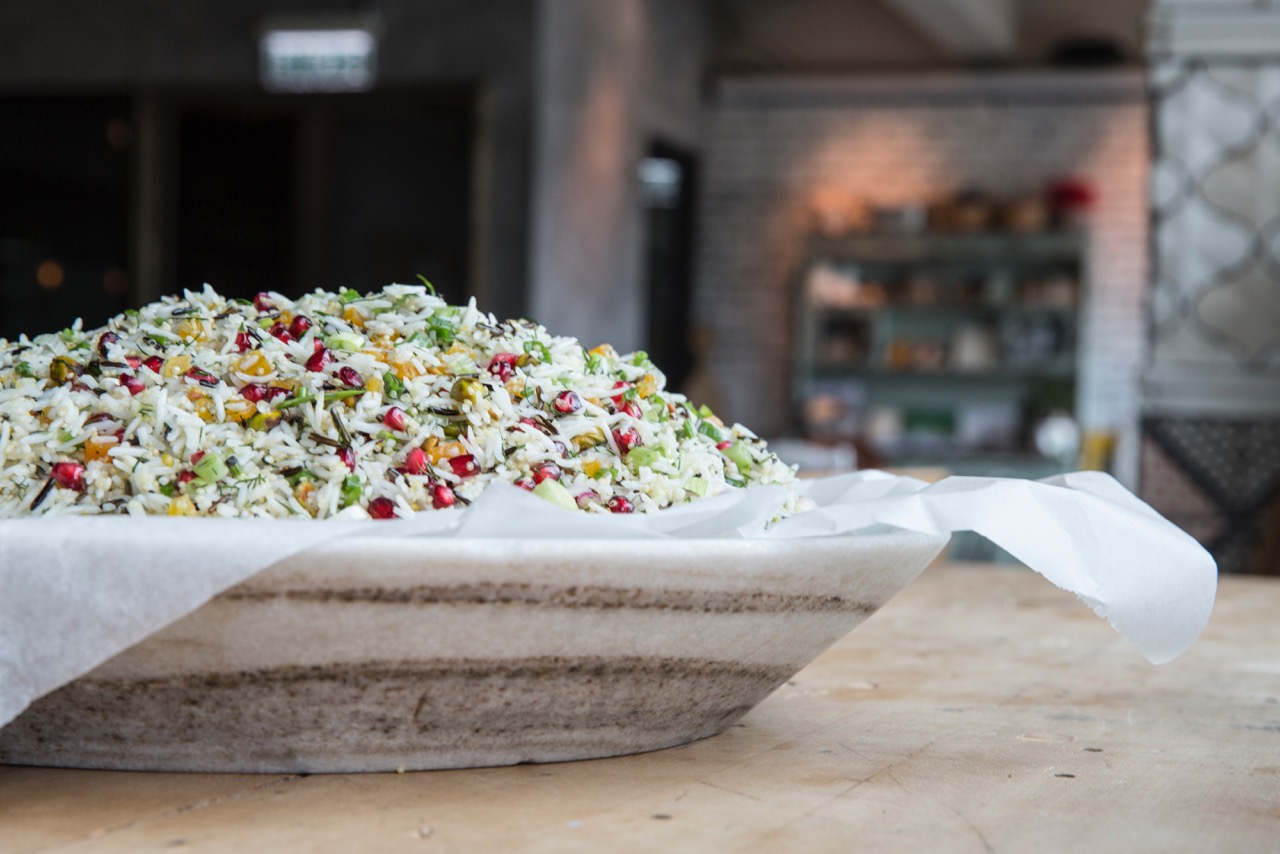 This sweet and savory dish is a healthy and tasty take on the usual bowl of rice. With an emphasis on light ingredients, eat it solo for an energy-boosting snack during the day. Alternatively accompany it with a leafy salad or savory veggie stew for a warming and hearty meal.
Serves 3-4
Ingredients
120g Basmati rice
30g wild rice
15g quinoa
70g dried apricot
45g pomegranate seeds
3g dill
40g spring onions
30g roast pistachios
15g chill infused olive oil
Extra Virgin olive oil
Salt
Zest of 1 lemon
Bring a large pot of water to the boil, add salt and cook the wild rice for 25 minutes. When there's only nine minutes remaining, add the Basmati rice and quinoa to the pot and let the grains cook together.
Once the grains are done, drain immediately, spread over a large baking tray to let dry completely, and set aside.
Soak the apricots in warm water for five minutes, then set aside. Once dry, dice them up into the desired bite sizes.
Lightly roast the pistachios, and bash lightly.
Mix the Basmati rice, wild rice, quinoa and pomegranate seeds together and add the apricots and pistachios. Then finely chop the spring onions and dill, and mix in with the grains.
Finally, pour in the chili infused olive oil, olive oil, salt and lemon zest and mix thoroughly before serving.
Enjoy!
About 3/3rds
3/3rds is named after the three partners, Daniel, Wesley and Adelaide, who pass on their passion for food and design in one of Wong Chuk Hang's favorite hangouts. Expect a beautifully created space with a friendly ambiance that invites you to stay a while. Drop by for a meal, for coffee or to just… hang out. The tempting menu of healthy, crunchy salads and meal-in-themselves soups is balanced with thin crust pizzas and toasties, pastries and cakes. There's also a weekend brunch of in-house roasted coffee and breakfast favorites like pancakes, French toast and scramble. www.three-3rds.com