06 Jul

Top 3 Genius Essential Oils for Everyday Living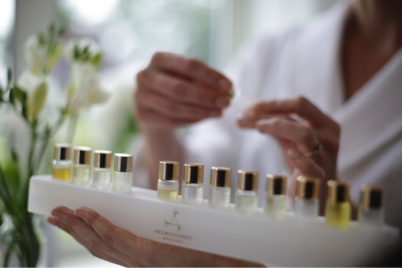 Boost healing and banish stress with lavender, tea tree and frankincense, three of the most universally loved and used oils. These are the ones to carry in your bag or have in the house for everyday issues, or the ones to look out for on product ingredient lists.
Lavender
Lavender oil is a great reliever – of muscle aches and skin inflammation when used in massage, of respiratory problems when inhaled, and also of high blood pressure and of indigestion. It also relieves anxiety, emotional stress and insomnia. A great burn ointment to stop stinging and blistering, add a few drops to your favourite after sun lotion when sunburnt. Also, it helps relieve headaches caused by stress and pressure at work.
"Aromatherapy Associates' Support Lavender and Peppermint Bath and Shower Oil contains this wonderful essential oil," says Helen Norman of Aromatherapy Associates.
Tea Tree
A great healer for skin especially, due to its antiseptic and anti-fungal properties, tea tree is ideal for skin infections, rashes and psoriasis, bites and acne. It is also a whizz at cleaning around the house added to water in a spray bottle for bathrooms and kitchens, and to freshen up laundry.
"Support Breathe Bath and Shower Oil contains tea tree," says Helen. "The eucalyptus, peppermint, tea tree and pine combination also acts as a decongestant for cold and flu symptoms."
Frankincense
Frankincense is renowned as a healer of wounds and burns, thanks to its antiseptic properties. It is also beloved for its wrinkle reducing action too. If you inhale it, its anti-inflammatory properties help relax the respiratory system reducing congestion and at the same time it is a powerful soother of the spirit.
"De-stress Mind Bath and Shower Oil contains Frankincense, which helps to organise your thoughts," says Helen. "Keep one in the bag for all that life throws at you, to bring you courage and calm when stressed."
Aromatherapy Associates products are available at Flex Studios – whatever your daily needs, you'll find yourself comforted and soothed by AA's famous blends. Find out more about the brand on www.aromatherapyassociates.com.