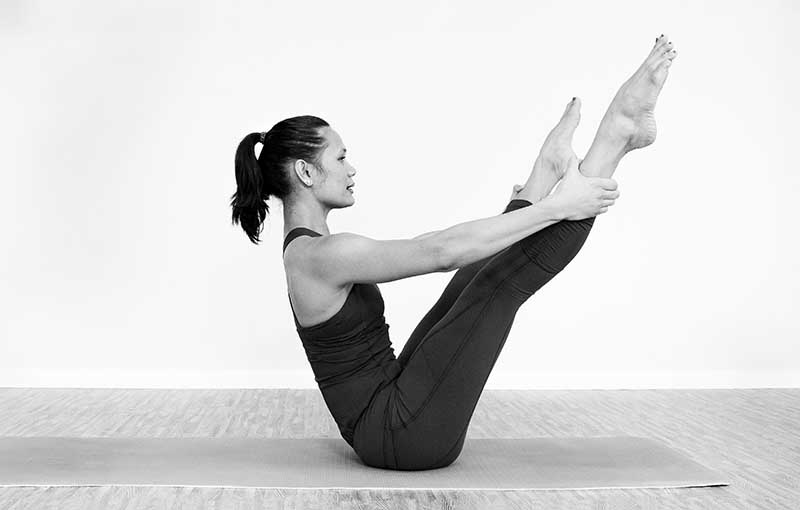 07 Aug

Q&A with Blossom Leilani Crawford of Bridge Pilates Brooklyn
We catch Master Pilates Teacher and Kathy Grant Champion Blossom Leilani Crawford ahead of her trip to Hong Kong this month
Flex Studio has the honor of welcoming New York-based Blossom Leilani Crawford, principal at Bridge Pilates in Brooklyn, New York. She was originally trained by Pilates Elder Kathleen Stanford Grant, one of Joseph Pilates' personal students.

Later, Blossom was also certified by Pilates luminary Romana Kryzanowska, Joseph Pilates' protege and inheritor of his studio in NYC.
Let's hear from this "Pilates educator extraordinaire", known for her playful and powerful teaching methods…
First of all, welcome to Hong Kong in advance! Have you been to the city before?
I have never been to Hong Kong before. I am really excited to see and taste it for the first time!
What about your upcoming trip here are you looking forward to?
Someone that moved to HK after Brooklyn said the city was 30 years ahead and behind NY. I want to see and experience what she meant by that. Most of all, I am also looking forward to eating there!
You're a sought after Pilates instructor at conferences throughout the United States and abroad – what made you decide to accept coming to Hong Kong with Flex now?
I am curious to experience the Hong Kong Pilates world… I have lots of Pilates clients and friends that have lived in Hong Kong. Flex always comes up as a leader in the Pilates scene. Ironically, the first client at Flex is now a client at my studio in Brooklyn, Bridge Pilates! It really is a small community.
This trip also worked out because I am working in Singapore, too. I am fortunate to be invited to many places, and the timing worked out between my usual conflicts of being a mom, business owner and traveling Pilates Teacher.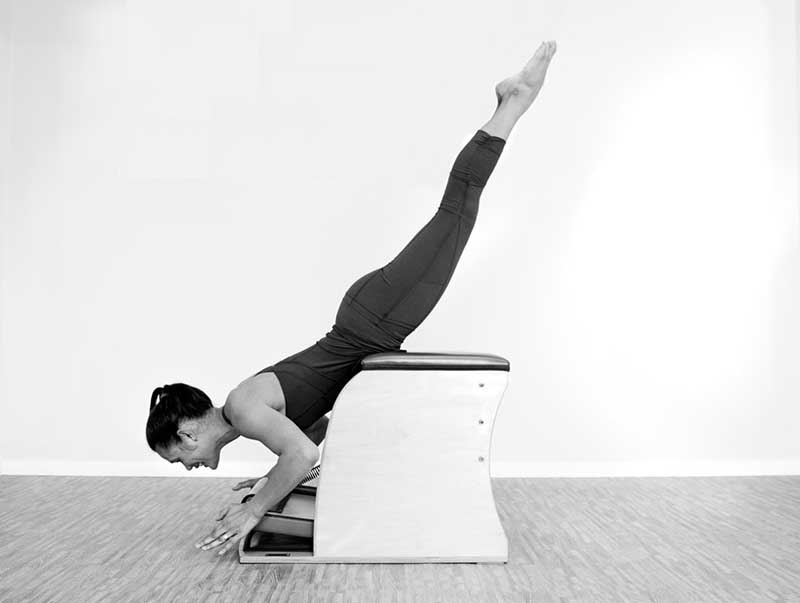 Your teaching methods have been described as "playful and powerful." Can you expound on that? How did you come to develop that style?
I like to work smart and have fun while doing it! I believe in working hard but having fun. I am not a fast-paced, hard-core, feel-the-burn Pilates teacher. I like to move slowly and mindfully but move and sweat all in the same session.
My style of working is a direct reflection of my training and life philosophy. [My mentor] Kathy Grant was known for her brilliant, sometimes slower creative "Before the Hundreds" work. Romana was known for flowing from one movement to another.
Most of all, life is too short to take too seriously. I like to tell people, laughing is breathing!
We hear you're going to teach a "Wundaful Wunda Chair" workshop. Can you tell us more about the rarely-taught Wunda Chair exercises?

When I was getting certified by Romana Kryzanowska, the Wunda Chair repertory didn't have a lot of exercises. Also, we weren't given categories of what was a beginning, intermediate or advanced exercise.
As an apprentice-assistant to Kathy Grant, we taught from a list of photos that Kathy had of these exercises. Also, there were no classifications of difficulty. I think that is why Kathy Grant never taught them with "levels" in mind, and she never taught a certification program.
There are some great skills and strengthening found in many Wunda Chair exercises that are often thought of as "too difficult". I hope to share some accessible ways to do what is normally thought of as "advanced" exercises.
What plans do you have for the Master Mat Classes? Anything new?
I love teaching Matwork. I have been teaching my Wednesday night Mat classes for 18 years! I am always playing with different ways to flow from one exercise to another while staying within the Classical Pilates framework.
We will play with tempo, imagery and working together as a group. Also, I have been working with adding in movement in different planes for the spine, (especially the coronal).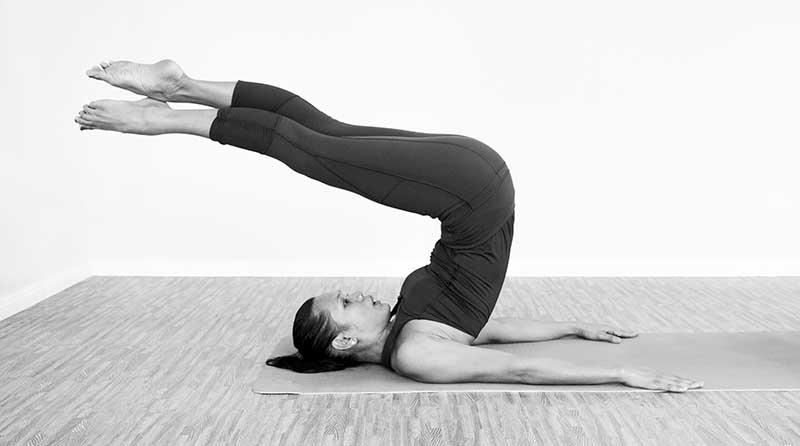 What are you hoping to impart to the Pilates audience here in Hong Kong and Asia?
I hope to expand Pilates knowledge there while staying in the structure of classical Pilates. I would love to get people – instructors – to really see and evaluate their clients better. Lastly, I hope to get people to expand their Wunda Chair vocabulary!
What advice do you have for up-and-coming pilates practitioners?
Keep exploring what you love about the Pilates system. Keep asking questions and have fun!
What are your future plans? Is there anything else you want to mention?
I am teaching in Brazil in March, my first time in South America! Also, keep an eye out for some new Pilates posters I will come out with by the end of the year.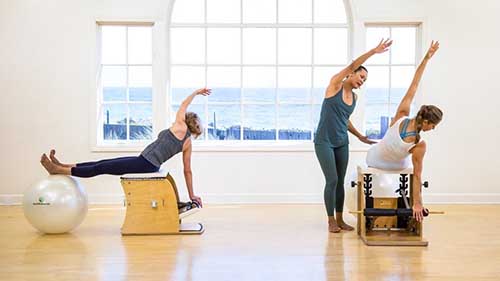 Blossom Leilani Crawford is coming to Flex from August 27 to 29 for two amazing instructor workshops and Master Mat classes. She will be teaching "Wundaful Wunda Chair" at Flex Central on 27th August from 2-5PM.
On August 28 & 29, she will be teaching "Moving Toward Your Center: Pilates & Asymmetries" at Flex Central from 2-5PM. PMA CECs Pilates Method Alliance (PMA) Continuing Education Credits (CEC) will be awarded.
Blossom's Master Mat Classes will be offered in Flex Central at 11 AM on 27th August, and in One Island South on 28th August at 12 PM. Limited places remain; sign up now! For more information, click here.