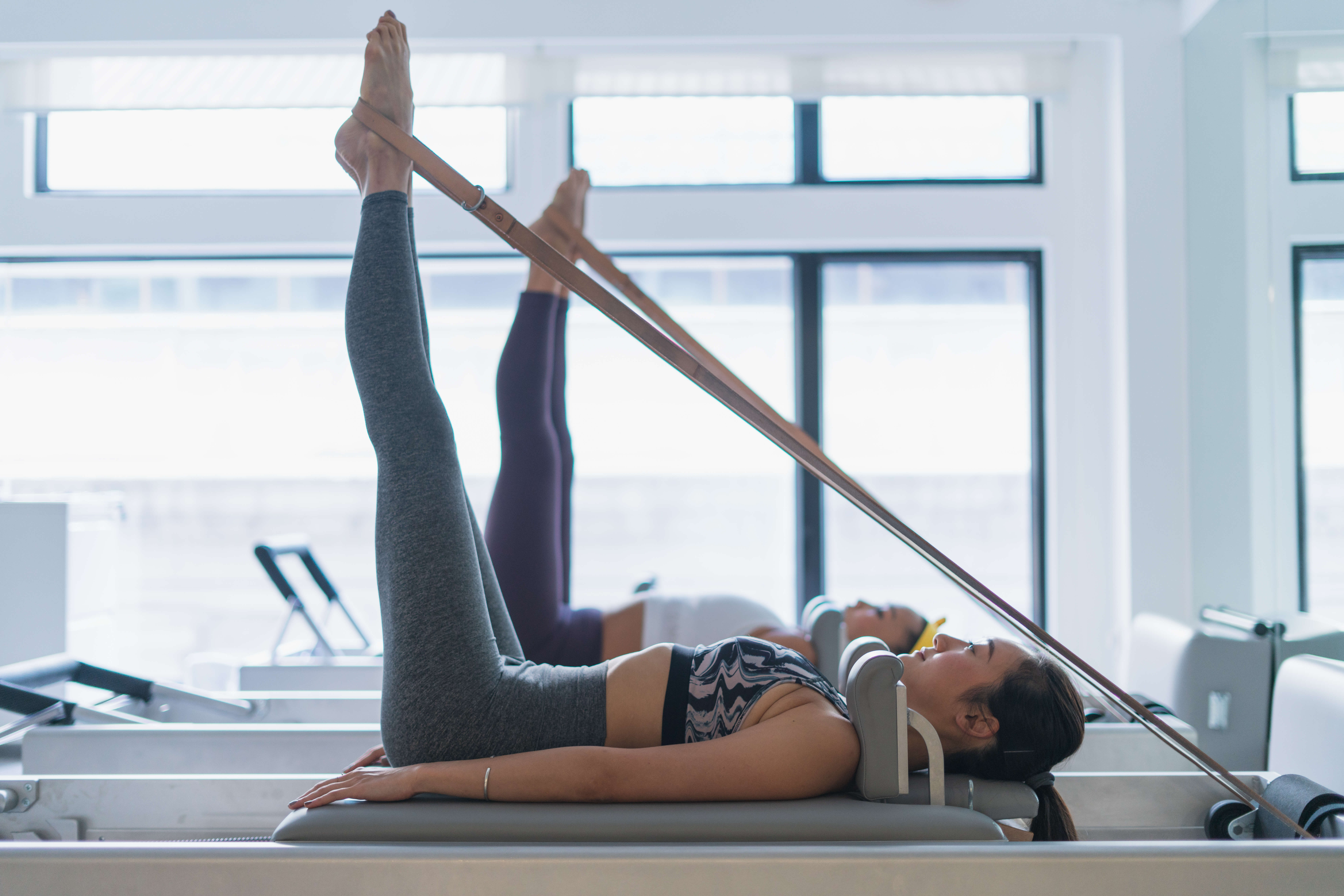 09 Jul

What IS The Pilates Reformer?

Is it a fitness studio, or a torture chamber? The joke has been made many times when first-timers arrive in a Pilates studio with a room full of the latest equipment. It's understandable. A lot of Pilates equipment features springs and straps, moving beds, curved 'seats' and metal towers. When you don't know how they are used or for what reasons, they seem like an array of confusing contraptions.

Of course, they are quite the opposite.

To break it down, let's look at the Reformer, one of the most common apparatus in a Pilates studio such as Flex. It is much-loved by a host of celebrities and sportspeople, including supermodel Karlie Kloss (pictured below) Kate Hudson, Madonna, Sofia Vergara, David Beckham and Andy Murray.

See the Reformer in action with Flex guest trainer-to-the-trainers, Benjamin Degenhardt: https://www.youtube.com/watch?v=DmRHiVgRhqg

And under expert guidance, it will do exactly what its name suggests.

The Reformer:

As Flex is the Home of Pilates in Hong Kong, we not only have plenty of Reformers, but in our newly renovated, Pilates-only, 3rd floor studio in Central, we now have the best Reformer and Pilates equipment brand in the world – the US-made Gratz™.

This is essentially a carefully crafted workout apparatus that looks like a bed with a stable base, foot bar, various attachment areas, straps and springs.

And there is a very good reason for it to look bed-like.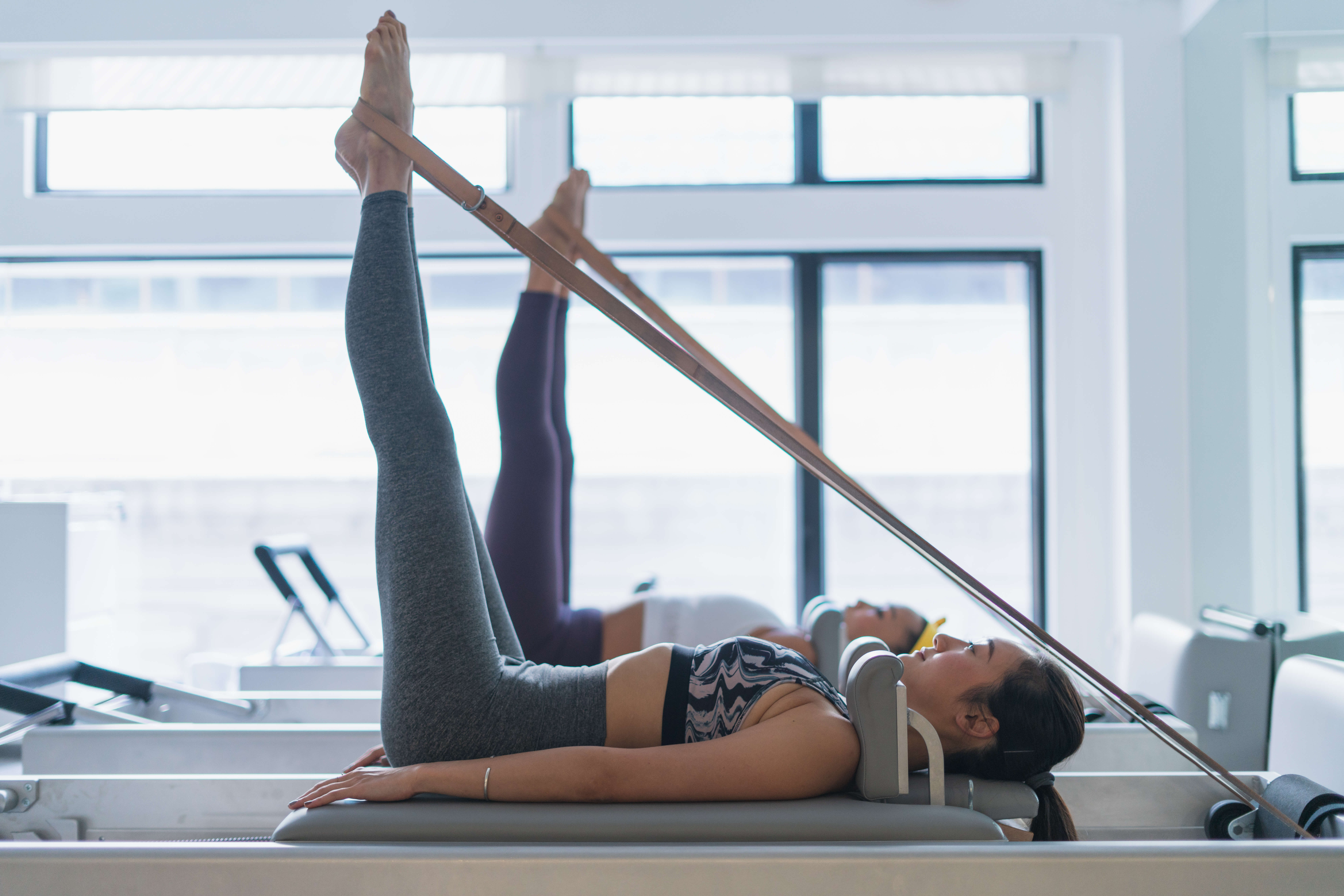 Joseph Pilates the man:
Born in Germany, Pilates was a sickly child and subsequently, dedicated his entire life to improving his physical strength. His father introduced him to gymnastics, body-building, and martial arts and Pilates came to believe that modern lifestyles, bad posture and inefficient breathing were at the root of poor health.
He created his exercise concept, known as Controlology, as a way to stay physically well and strong for life.
Watch this vintage video of Pilates himself demonstrating a simple mat workout.
What The Reformer Can Do:
An apparatus such as the Reformer moves organically along with the body, correcting and removing erroneous movement patterns.
By simply putting the body into a better position to move from, and then supporting and resisting it along the way, it ultimately brings the us into better form and condition, too.
Ultimately, it strengthens and stretches alongside neurologically training practitioners to sit, stand and walk better, thanks to the positioning and control required. That was why Pilates originally called his form of movement Controlology.
Part of the work on the Reformer is to strive for smooth transitions between each exercise. As you do, you find that connecting one exercise to the next smoothly becomes an exercise in itself.
This means your body never gets a rest. The leather straps and wooden handles on the Gratz™ Reformers are designed to require minimal adjusting, resulting in seamless transitions.
No one describes the Reformer better than  Romana Kryzanowska, who was a US-based Pilates instructor trained under Joseph Pilates and his wife, Clara: "It's not a machine, it's an apparatus! A machine works you….. an apparatus, you have to work it."
Want to try Pilates or nail the moves that are challenging? Try out our Lean Deal. 1 July – 18 August. This is a new super-saver deal on NEW PT & Trio sessions at Central and One Island South. Enjoy TWO privates and TWO Trio's with your favourite Pilates trainer. Pilates sessions are all about you, so you can make the change – fast.
Price: $2100 (30% discount) for 2 Privates & 2 Trio's
Book now to get the trainer and class times that suit.