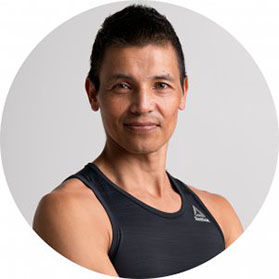 20 Jun

Juan Carlos Raches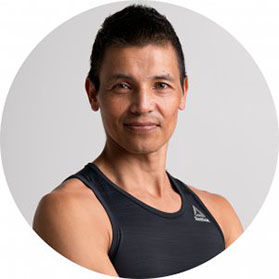 Armed with a Bachelor of Physical education. Bachelor of Sports Technology (traumatology) and Diploma of Physical exercise for Health at the university in Colombia, Juan furthered his education and training competing and subsequently served as a judge at the National Aerobic Championship in Colombia. At the same time, he became a Les Mills Colombia Trainer to certify instructors and as an advocate of the Les Mills program.
Juan embarked on his Pilates journey in 2003, training and certifying in:.
2004 Certified Matwork Instructor for Small Apparatus l, ll
2005 PEAKPILATES® Instructor Certification (Reformer ll Mat l)
2008 STOTT Pilates Certification (Mat, Reformer, Barrel)
2013 PILATES METHOD ALLIANCE, Teacher Training Summit
2014 POLESTAR Pilates Mat&Small Props certified
2016 POLESTAR Certified Pilates Reformer Instructor
2019-2020 REAL PILATES INSTRUCTOR Certificate
2021 AUTHENTIC PILATES CONTROLOGY Pilates Training program
Juan moved to Hong Kong in 2010 teaching Pilates, TRX (Sport Medicine and Advanced Training), master of TrueBar, BOSU, Tabata, HIIT, and a range of Les Mills classes. Juan teaches with a holistic approach, planning each class and private session based on the specific need of each client, keeping in mind that Pilates is not just exercise, it is a method, a system and a lifestyle.
He encourages clients to push the boundaries of their fitness comfort zone to discover their abilities and strength, leading to astonishing results.
Book Now