07 Feb

Year Of The (Downward Dog)

Flex is turning yoga on its head; pardon the pun. With super professional new faces, new classes and new energy, we have a method and instructor for everyone.

To get you motivated, we talk with Hong Kong-born and bred Jessica Lee, one of Flex's new and inspiring teachers, finding out what makes her tick: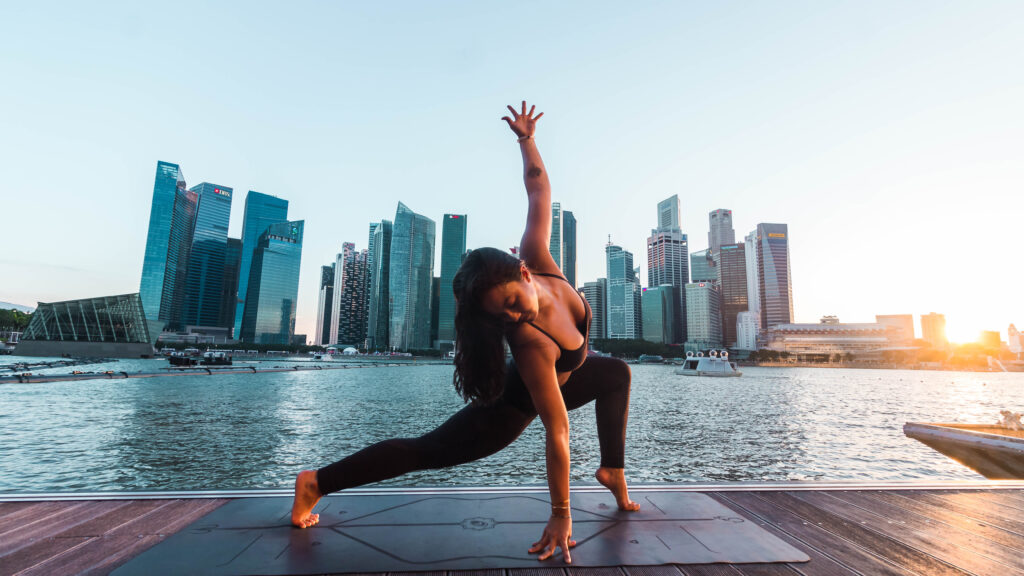 How will you celebrate the year of the dog?

I'll be in town celebrating with a low-key dinner with my parents and possibly visiting my cousin for the Chinese tradition of "bai leen". Some of my closest friends are flying back for the holidays as well, so we will probably have a sneaky drink or three between teaching early morning classes.
Where are you from?

Hong Kong – one hundred per cent. I grew up in the international school system though, so have a bit of a third culture kid internal struggle, despite not having lived anywhere else my entire life.
What do you love about yoga?
I love that it's a never-ending practice, that is, there's always more to learn. Even when you think you know a pose inside out, there are still infinite ways to make it more challenging. Yoga also teaches me how to be humble, and when I can let go of my ego – which is super hard, because more often than not we approach yoga with a goal: whether it's a pose or wanting to get our foot behind our head – that's when the true growth happens.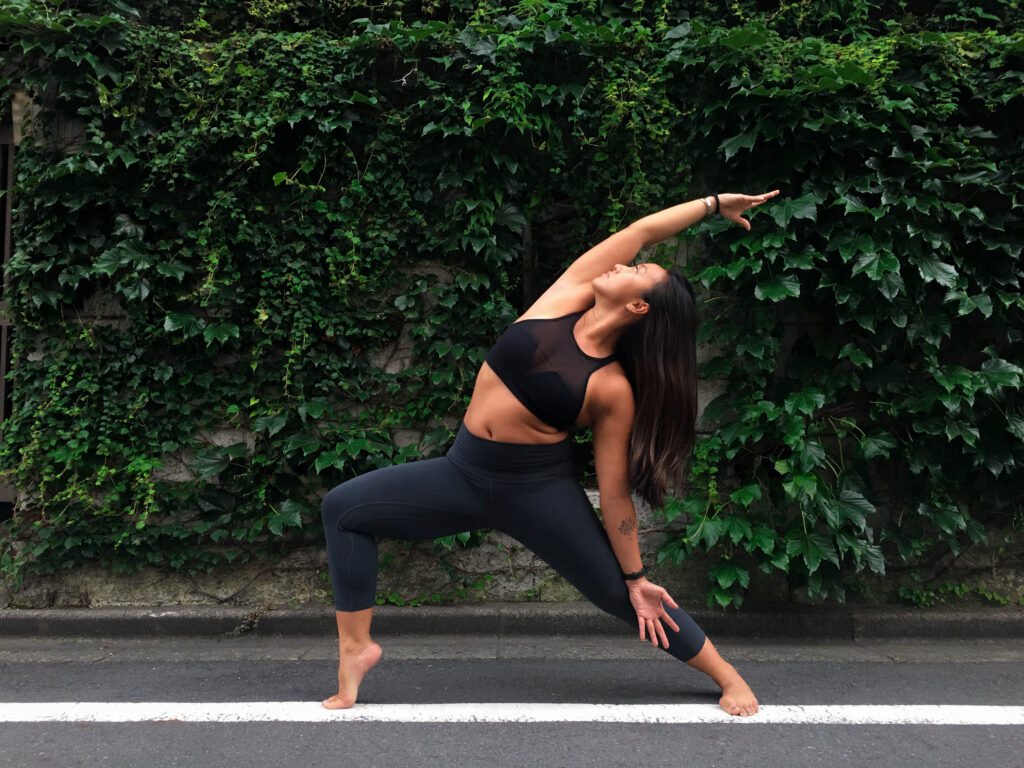 Fun non-yoga facts about you?
I might be the only person in the world who doesn't like avocado or mango. I often get distracted by old buildings and remnants of yesteryear while walking on the street. As macabre as it sounds, cemeteries are one of my favourite places to visit. I sometimes forget to eat all day, but I can also get so hungry that I'll finish everything on the table – and more if you give me enough time.
How long have you been teaching?
I did my RYT200 in June 2014 but was still working in a corporate job then, covering random classes here and there, so not sure if that really counts. I started teaching full-time in 2015 after deciding to quit my corporate life to do my Acroyoga teacher training (yoga and acrobatic-style activities), so I guess I'm coming up to three years now! Time definitely flies.
What do you hope you bring to your classes?
I try to maintain a fun, playful vibe when I teach, so I'll include loads of personal anecdotes and keep the mood light, especially when holding long, deep stretches when all students want to do is to get out of the pose and kill me. I always want my students to feel like I'm teaching to them on a personal level instead of to a big group of people, even though they might be in a class with others, so I make the extra effort to remember their names and give them personal cues throughout the practice to make sure they know I'm looking out for them.
How can people integrate yoga into their lives more – and why do that?
I truly believe that any amount of yoga – whether you only do three rounds of sun salutations when you wake up in the morning or take a 1.5 hour session – is beneficial to the body, so even if you can't make it to a class, move (yoga-like) anyway. Yoga is one of those forms of movement that complement well with any other type of training/physical activity, whether you're a heavy weightlifter, golfer, rock climber, martial artist, tai chi practitioner; anything. It's super important for your body to move in more than one way because it trains your muscles more effectively, which then helps prevent injuries. Yoga also presents a lot of benefits off the mat. Learning how to tackle different poses and uncomfortable situations during the practice can help to build mindfulness and awareness when facing your every day life struggles.
When you're not on the mat, what are you favourite things to do in Hong Kong?

I love staying active and will try to drag my friends to do active things with me. So when I'm off the mat, you can typically find me doing Acroyoga with friends on a stand-up paddle board out in Stanley, on a wakeboard in Sai Kung, or bouldering (or trying to) at one of the many indoor climbing gyms in town. I can also often be found at this cute cat cafe in Causeway Bay, mostly to fill my cat void as my own kitty, Faust, is currently in the UK.
Jessica teaches Recharge and Restore on a Sunday in Central and Detox Flow on Tuesdays in One Island South. For more info, go to https://flexhk.com/jessica-lee/