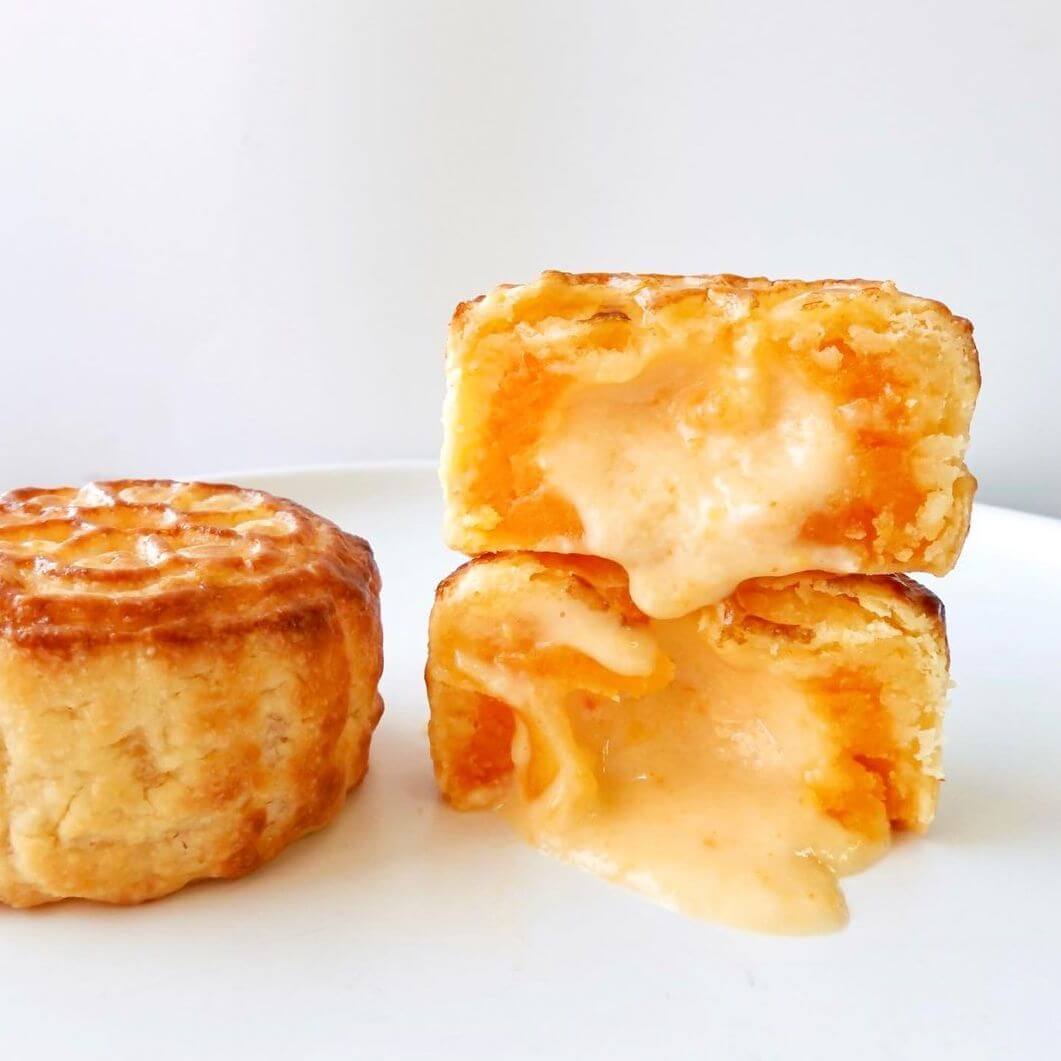 06 Sep

Top 5 Guilt-Free Healthy Mooncakes in Hong Kong

We rounded up 5 healthy mooncakes to add to your Mid-Autumn Festival feast

A Mid-Autumn Festival celebration isn't complete without a bite (or ten) of the delectable and iconic mooncake. If you're looking for a way to cut down on calories and indulge without the guilt, we've got you covered! We've compiled a list of 5 healthy mooncakes to get your hands on in time for your festivities.
FoodCraft HK's Gluten-Free Dream Mooncakes
Low in sugar and made from gluten-free ingredients, the Dream Mooncake contains only 2 grams of sugar per mooncake. Why we love them? On top of being vegan and 100% plant based, they're tasty too with an oreo-inspired crust! If you want to get involved, FoodCraftHK also holds Low Carb Mooncake Classes for both adults and kids from mid-September. From HK$358.00; delivery is free from 1 box, and orders are packed in eco-friendly packaging.
Soulistic's Vegan Custard Mooncakes
Local start-up vegan brand Soulistic proudly announces the comeback of its Soul Festive Mooncake Gift Set for Mid-Autumn reunions. Two options are available for this year's Soul Festive Mooncake Collection: the "Cheers to Full Moon!", a 4-piece mooncake box, and the "Just for you" individually packed vegan custard mooncakes perfect for guilt-free self-indulgence. HK​​$338.00
Black Garlic's Yuzu Adzuki, Matcha Lava and Black Sesame Mooncakes
This year, Asian home-cooking brand Black Garlic is collaborating with Onna from Lissome to create a low-sugar, gluten-free and vegan mooncake set. Their Mid-Autumn Gift Box features six vegan & gluten-free mini mooncakes with favourite oriental flavours: Adzuki (red bean paste) hand blended from scratch, the sophisticated balsamic-like black garlic and homemade black sesame paste with the premium grade matcha. HK$338
Esca's Handmade Gourmet Vegetarian Mooncakes 
Our Wong Chuk Hang neighbour Esca is back with their premium handmade, vegetarian and preservatives/additive free mooncakes. Their Box of 8 packs assorted mouthwatering flavours): Salted Egg & Parmesan, Yuan Yang, Tie Guan Yin & Chocolate, Coffee & Hazelnut, Red Jasmine & Rose Raspberry, Matcha & Almond, Hojicha & Black Sesame. Run, don't walk! HK$620
The Cakery's Mid-Autumn Vegan Mooncakes Set
Gluten-free, low-sugar, vegan, and without food coloring, The Cakery's mooncakes come in a forest green gift box featuring detailed gold embroidery and delicate pull-out compartments that each houses an individual mooncake flavor. Additionally, the center of the box can be lit up – a feature inspired by traditional Mid-Autumn Festival lanterns. Delicious flavours include Black Sesame Lava, Mango Bean Paste Lava, Jasmine Raspberry and Taro Bean Paste. From HK$502.40.
Let's celebrate the blessings, joy and togetherness of the season with conscious choices this Mid-Autumn Festival!
We've got a special Mid-Autumn Festival treat exclusive for new FLEX clients: Get three (3) Classical Reformer Group sessions for just HK$1,000, valid for purchase from 15-30 September! Email [email protected] or watch out for our Mid Month Madness sale. Terms and conditions apply.