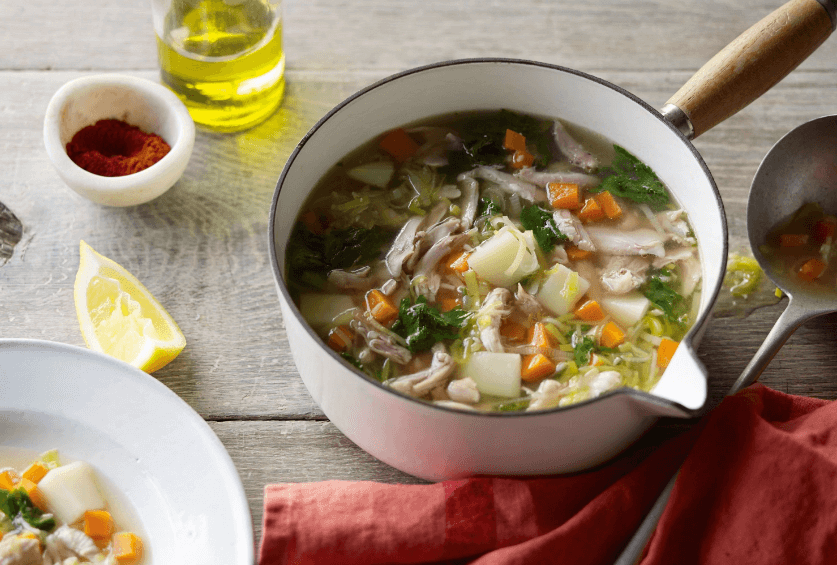 07 Nov

Immune Boosting Winter Soup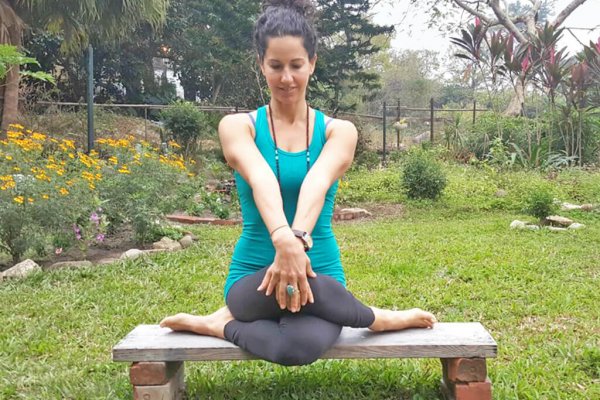 It may not be freezing out there, but a warming soup is always welcome in the cooler months.
Jessica Williams, the co-founder of nutritional supplementation group, bodyawakening.net and a yoga and Pilates instructor at Flex, says this chicken bone broth and vegetable recipe really packs a flavour punch, and could stave off the dreaded cold and flu.
"I love this soup, because the ginger and garlic are naturally warming and also have antibiotic and antiviral properties, and the tumeric is anti-inflammatory," Jessica says.
"I tend to make variations of the this soup with whatever veggies I have in the house. The bone broth is high in minerals and great for protecting and boosting the immune system during the flu season."
For all her soups, Jessica tends to start with a chicken bone broth.
"I take the bones from an organic roasted chicken and store them in the freezer until I am ready to make soup. Then I boil them for several hours with a about one tablespoon of apple cider vinegar.
"Once I have a strong broth, I throw out the bones and use part of the broth for the soup I am about to make and freeze the rest for the next time I make soup. This is the base for nearly every soup made in my house."
Ingredients:
2 cups bone broth
several cups of water
1-2 Tbsp. olive oil
Ginger, chopped
1 onion, chopped
3 cloves garlic, chopped
1 sweet potato, diced
3 tomatoes, chopped
1 stick of celery, chopped
2 carrots, chopped
1 head of broccoli, cut into small florets
1 head of kale
1 tsp. turmeric
Salt and pepper to taste
Method:
Lightly stir-fry the ginger, garlic and onion. Then, add sweet potato and continue cooking for 2 minutes. Add remaining vegetables, stir fry for one minute and then add broth and water.  Continue cooking over a medium heat until vegetables are tender but not overcooked. Add turmeric, salt and pepper. Serve with brown rice.