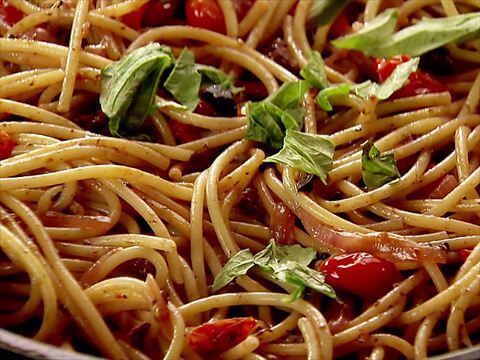 09 Jul

Perfectly Pronto Puttanesca!

How can you go past an easy, healthy and fresh Italian sauce to keep the family happy? Here, Jessica Simkin – Flex yoga instructor, mother and the founder of BodyAwakenings supplements – shows us how to make the perfect version."This recipe is a regular in my household, because it's easy to make, totally delicious and loved by adults and my children," says Jessica."I swap regular pasta for brown rice pasta to make it a gluten free dish, but either will work."And not everyone loves anchovies, but I am a fan. Anchovies are packed with healthy Omega-3 fats and provide good amounts of calcium, iron and selenium. "These little fish are low on the food chain which means they do not contain the contaminants (such as mercury) often present in larger fish."

Ingredients: 
1 box of pasta (or brown rice pasta. Your choice)
2 cloves of garlic, chopped
5 large tomatoes, chopped
1 Tbsp. capers
20 black olives, pitted
8 anchovy fillets, chopped
2 red chillies, chopped (optional if children are not chilli friendly)
Handful fresh basil, chopped
1 Tbsp olive oil
2 Tbsp tomato paste
Cook pasta according to package.
Instructions:
Heat olive oil in a pan and add garlic and chilli.
Once garlic begins to sizzle, add tomatoes and tomato paste and simmer for about 4 minutes.
Toss the capers, anchovies and olives in the sauce and cook for another 5 minutes.
Mix sauce and cooked pasta and lightly toss. Top with chopped fresh basil.