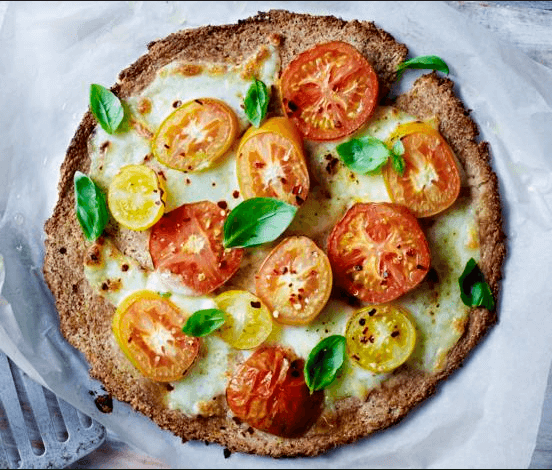 11 Oct

Flower Power Pizza (and it's gluten free!)

Everyone loves pizza, and Hong Kong-based wellness warrior and founder of Compare Retreats, Dervla Louli, is no exception (compareretreats.com).

Here, Dervla, also the Editor-in-Chief of Compare Retreats Magazine, shares her favourite recipe, which is her go-to taste fix when she needs a flavour boost. It packs a veggie boost as well as offering up plenty of spice and protein to keep you feeling fuller for longer.

On a final note, the 'flower' comes from the cauliflower used to make the pizza base.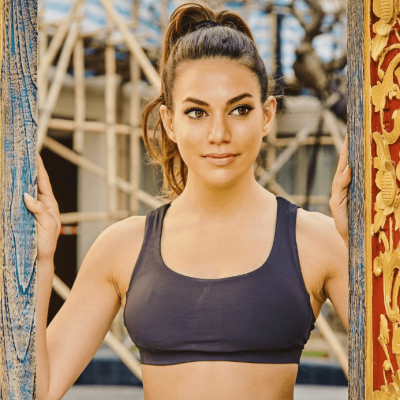 Hemlsey and Hemsley's Flower Power Pizza
(Makes one pizza)
For the Tomato Sauce
3 garlic cloves, or diced
1 tbsp ghee
12 large tomatoes, roughly chopped
2 tsp dried oregano or 1 tbsp fresh oregano leaves
sea salt and black pepper
1 fresh or dried chilli, finely sliced or chopped
For the Pizza Base
140g cauliflower (about a ¼ of a head without the stalk)
1 egg white, beaten
50g ground almonds
40g buckwheat flour
½ tsp sea salt
½ tsp black pepper
¼ tsp bicarbonate of soda
For the Parma Ham and Rocket Topping 
4 slices of Parma ham, torn into small pieces
2 handfuls of rockets
Parmesan shavings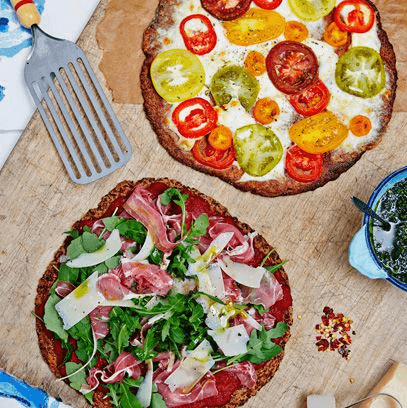 Method
Preheat the oven to fan 190°C/Gas mark 6. Line a baking tray with parchment paper and lightly grease with butter, ghee or coconut oil.
Make the tomato sauce: gently heat the ghee in a pan over a medium heat and fry the garlic for 1 minute, then add the chopped tomatoes, oregano, salt and pepper and a little chilli.
Cook the tomatoes down to a thick sauce over a medium heat, lid off, which will take about 15 minutes, then mash the tomatoes with your spatula or blend to a paste if you like things less rustic.
While the sauce is cooking, grate the cauliflower into rice-sized pieces using a hand grater or food processor.
Put all of the pizza base ingredients into a bowl and mix well with a spoon, or add to the food processor and blend, to form a sticky dough.
Spread the dough out with the back of the spoon on the prepared tray, shaping it into a 30 cm-diameter.
Bake in the oven for about 20 minutes, flipping it over after 15 minutes to cook the underside.
Spread the tomato sauce over the base of the pizza with the back of a spoon.
Top with the Parma ham, rocket and Parmesan shavings.
Serve the pizza with a big green salad.
This recipe originally appeared on: https://www.bbc.com/food/recipes/flower_power_pizza_13681
Join Delia on the mat, Flex One Island South. [email protected]
* An extract from A Taste of My Life, By Roberta Sawalha / Julia Sawalha