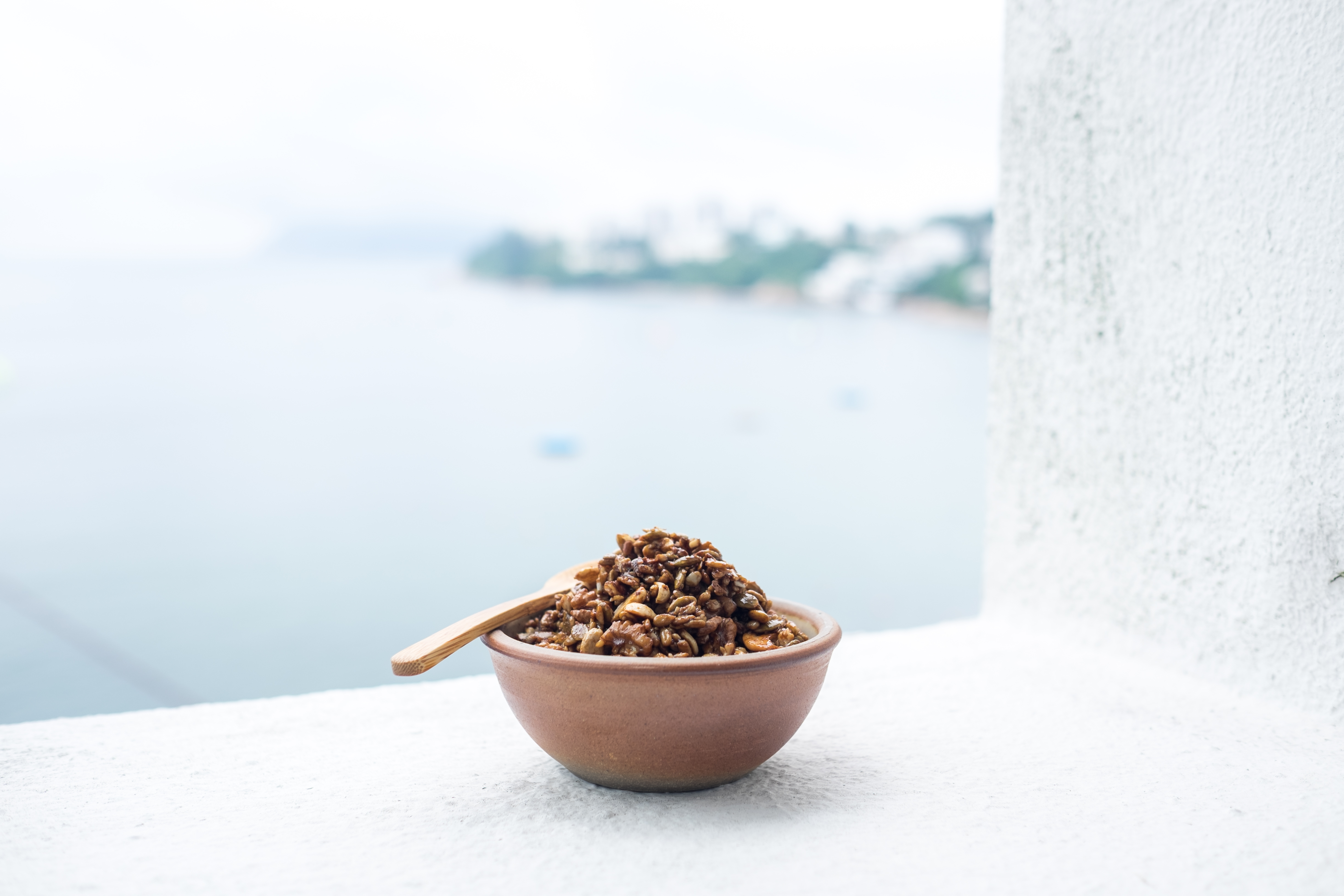 26 Nov

Coconut Amino Roasted Nuts

By Shima Shimizu at Foodcraft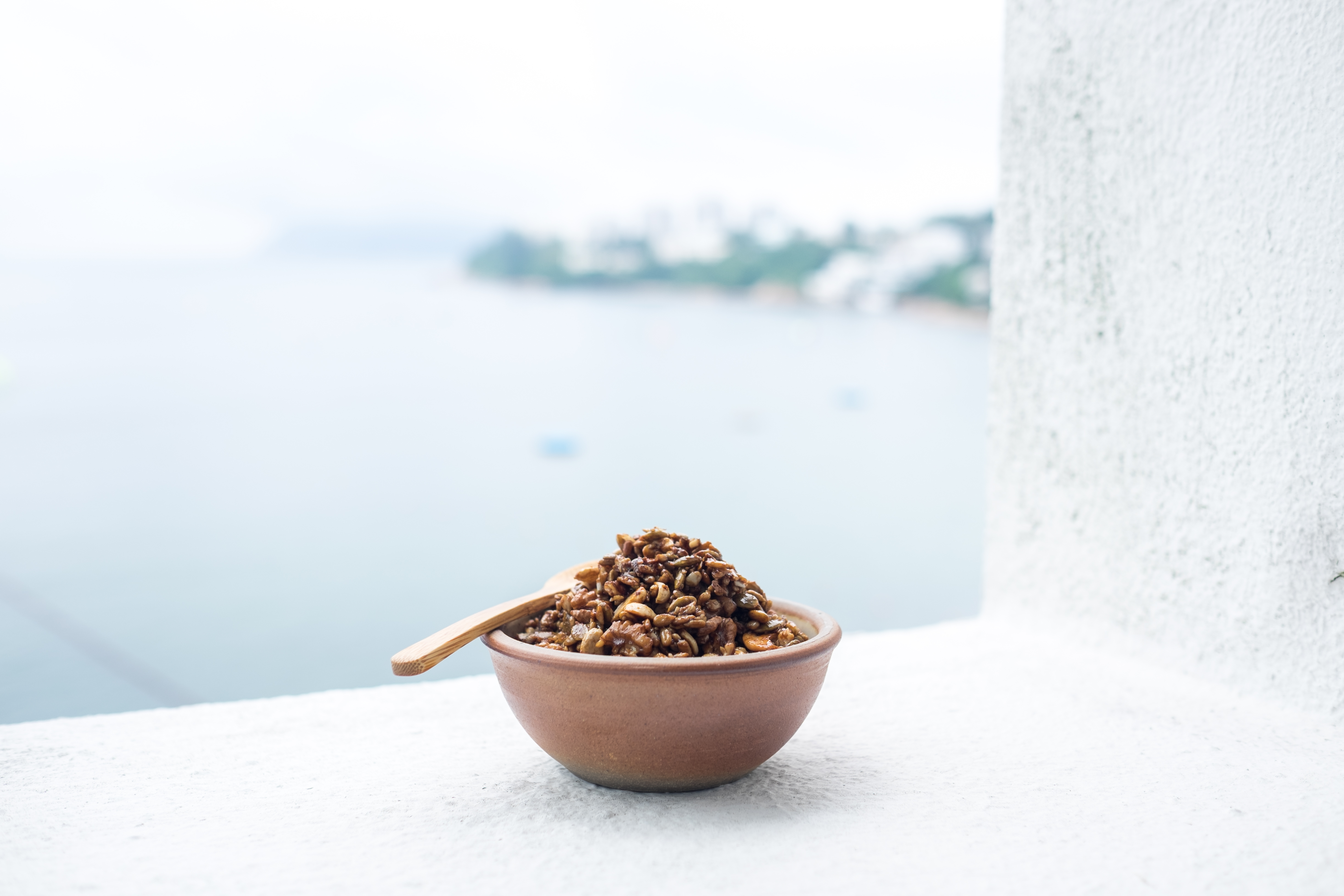 Roasted nuts and seeds are full of amazing flavours and in this recipe are transformed into a delicious savoury snack using Coconut Matter's own Coconut Amino Sauce. The nuts and seeds are dehydrated first, to remove the toxins and make them more bio-available for the human body, and easier to digest. The sauce makes a great alternative to soy, is gluten-free, has no chemicals, no GMO, vegan, certified organic, and when not added to these nuts, nut free too!
Ingredients
2 tablespoons of Coconut Amino Sauce
1 tablespoon of WILD Virgin Coconut Oil
2 tablespoons nutritional yeast
200g of sprouted (activated) nuts and seeds of your choice – we used a mix of pumpkin seeds, walnuts, cashew nuts and sunflower seeds
Instructions
Pour Coconut Matter's WILD Virgin Coconut Oil into the frying pan and heat it up with medium fire.
When the pan is well heated, pour in the sprouted nuts and seeds into the pan and stir-fry till it gives a nice 'roasted' smell.
Remove the pan from the flame and pour in Coconut Matter's Coconut Amino Sauce and mix.
Add the nutritional yeast and mix well.
Let the nuts and seeds cool off and serve!
We at FOODCRAFT take pride in all the handcrafted delicious foods we create every day in our kitchen. Healthy, organic and yummy tasting are the criteria we aim for each produce we carefully make. Have a look at our fantastic Coconut Yoghurt, a great soy- and dairy-free yoghurt or our homemade Miso, fermented from our Japanese chef. We offer lots of great products that are not only fantastic for your taste buds but also do real good and wonders for your body. If you are looking for something good and wholesome for your kids, please check out our latest Teddy Bear Cookies, gluten-free without any nasties! Guilt-free snacking not only for the kids – that's a promise. Enjoy our products and feel free to get in touch with us anytime, we love to hear from you. www.foodcraft.hk
Coconut Matter was founded on the idea of building a lifestyle that truly matters; a lifestyle fostered by wellness for the soul, for the community and for the environment. Every product is ethically sourced, crafted with purpose and sustainably packaged so that beyond the well being of our customers, we are also ensuring a sustainable future for our environment. View our entire range of coconut products including organic Coconut oils, Coconut Amino sauces, Coconut Vinegars, Coconut Flour, Chocolate Coconut spread, and many more at www.coconutmatter.com/shop.