30 May

Yoga. It's Not Just Exercise.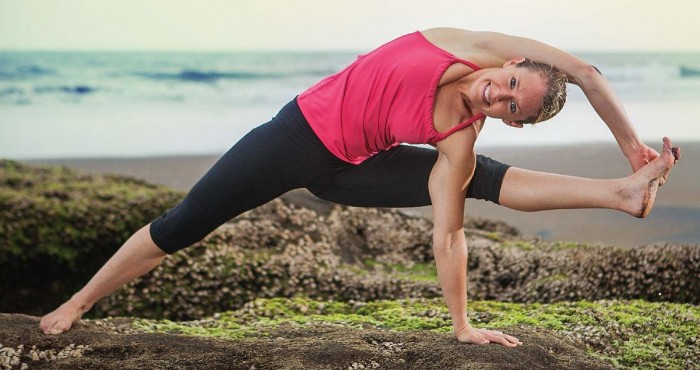 Despite the physical benefits from regularly practicing yoga, you might also have discovered it seems to provide more than stronger abs and biceps. Inner peace, calm and increased energy are just a couple that come to mind.
But just how does it do this?
If you're curious about how yoga benefits mind, body and soul, popular yogi and Flex instructor Michelle Ricaille can help you dive deeper into the rich and intriguing world of yoga. Her complimentary talk on the practice will reveal how yoga is a way of life, a deep ancient philosophy and science that even many regular practitioners don't fully understand.   "Yoga offers beautiful teachings on life, how to live peacefully with ourselves and others and what our purpose is in life," says Michelle.  "Its benefits are so much more than a stronger body. It's been around for about 5,000 years for a reason!"
Take your practice further by gaining greater understanding of yoga as a way of life. Discover how it can help heal emotional and physical ills as well as generate a happy and healthier you.
Flex feels incredibly grateful to have such a passionate teacher in Michelle. We believe you will find her down-to-earth but incredibly knowledgeable approach to sharing her yogic insight to be a wonderful revelation.
Join us on Tuesday, June 17, from 12.30-2.30pm.