29 Sep

Why a Liver Cleanse is NOT a Juice Cleanse

By Flex Studio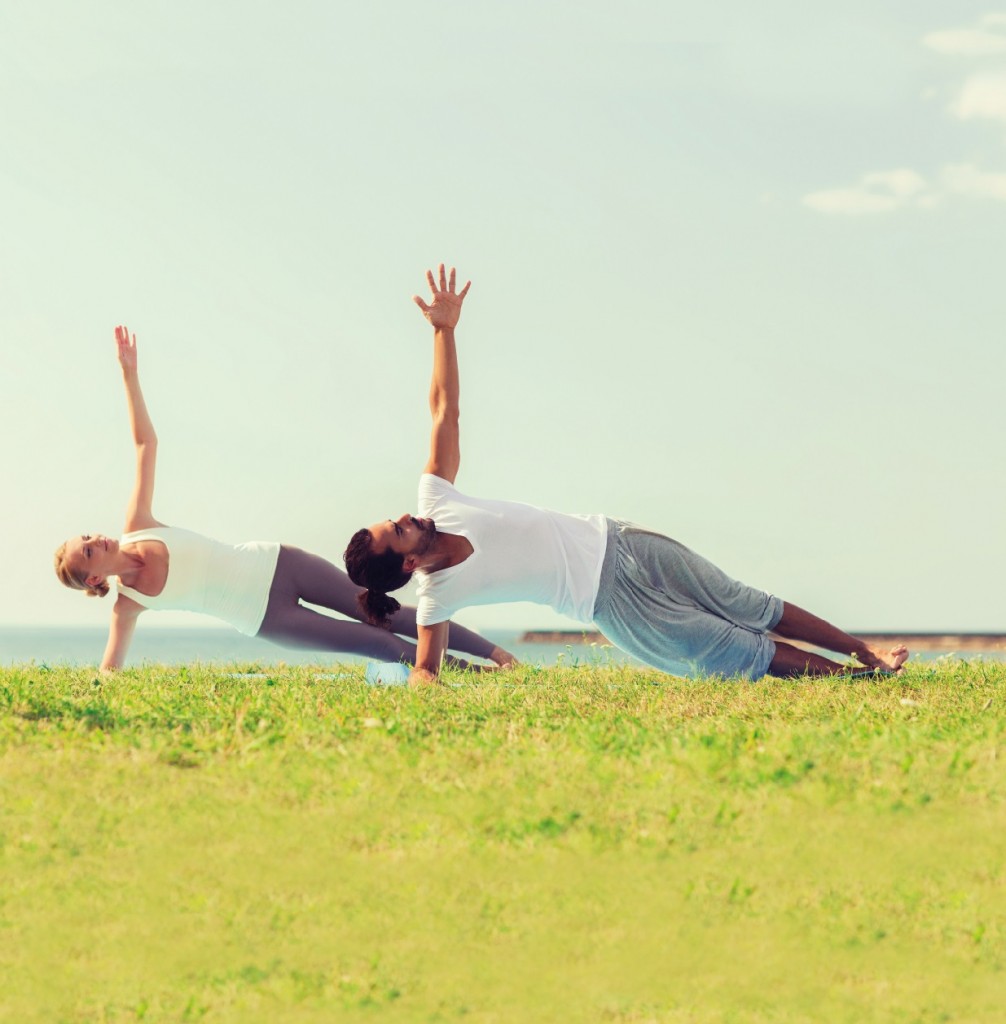 Usually when people see the word "detox" they automatically think juice cleanse. However, a proper liver cleanse is very different from a juice cleanse; it is a food and herb cleanse, using carefully prescribed clean foods, herbs and nutrients. There is no need to starve to cleanse your liver! That's the beauty of a proper liver and gallbladder cleanse, using the finest supplements only sold to registered homeopaths. To intensify the effects of the actual cleanse prescription, it is recommended that those on a liver cleanse take daily, physical activity to produce detoxifying sweat, however this is not crucial for the cleanse to be effective.
When do you need a liver cleanse?
It's a great idea to do one a couple of times a year to keep your liver functioning optimally. But in terms of symptoms, liver damage is a tough one to diagnose. Many of the symptoms that indicate a liver cleanse could be in order are vague and, in our modern lives, hardly unusual. Think any of the following: afternoon lethargy or chronic fatigue, mood and anxiety issues, poor digestion, bloating, gas and bad breath, skin that bruises easily, has a yellow hue or itches regularly, difficulty losing weight, a lack of mental clarity.
More seriously, if you regularly overindulge gastronomically, alcoholically or with certain medications, you could also be in line for fatty liver disease (or cirrhosis, hepatitis or hemochromatosis), which also presents with rather vague symptoms but which include fatigue, nausea, mental confusion and a lack of appetite.
What does the liver actually do?
The liver has quite a demanding job. It receives blood from the digestive tract, cleans it of toxins and allows purified blood to flow on throughout the body. At the same time it produces bile for the gall bladder, which is essential for digesting fat.
If you feel discomfort in your upper right abdomen following a heavy or greasy meal, it could be your gall bladder complaining. The most common issue is gall stones, made by the crystalizing of cholesterol, which can cause pain when being squeezed out of the gall bladder to be passed.
What supplements are used in a liver cleanse?
Flex's Michelle Ricaille, registered Homeopath, uses the following in her highly effective 6-Day Liver Cleanse:
Oxy Powder to cleanse the small and large intestines
Livatrex™ to detox the liver
Vitamineral green (super foods to ensure people are maintaining adequate nutrients during the detox)
ProX-10 which includes over 50 billion probiotics
So…what is Livatrex™?
Livatrex™ is a 100% All-Natural Liver and Gallbladder Cleanser. Its combination of nine natural organic herbal ingredients is designed to support healthy liver and gallbladder function, and is intended to assist in detoxification of these essential organs. Each herb was carefully selected for its role in detoxifying the liver and gallbladder as well as supporting the overall cleansing process: Chicory Root, Dandelion Leaf and Root, Greater Celandine Celandine, Milk Thistle Seed, Peppermint, Turmeric, Yellow Dock Root, Wildcrafted Chanca Piedra
What are the benefits of cleansing the liver and gallbladder?
Purifying the liver aids in purifying the blood
Stimulates a sluggish gallbladder
Helps remove excess water to improve liver function
Stimulates the liver to regenerate new cells and produce additional bile
Helps to improve the flow of bile from the liver to the gallbladder
Aids in breaking down gallstones and kidney stones that can result from an overburdened liver
In fact, one of the most noticeable signs the liver is detoxing is the release of approx 100 small stones from the liver and gallbladder, which is very typical during a person's first cleanse. These stones can range in size from the diameter of a quarter to very tiny sand-like granules. Of course, many other types of toxic material trapped in the liver, gallbladder, and intestines can exit the body and may be more difficult to identify.
It's amazing to think that only six days can heal and repair these two essential organs, the liver and the gallbladder. When they function correctly, we don't even think about them. When they start to fail, a host of health problems arise, causing pain, slowing the body down, and creating a toxic environment for the body. Taking time to maintain your body will always prove well worth it!
JOIN FLEX'S 6 DAY LIVER CLEANSE
Now you know why it is necessary, join Flex's 6 Day Liver Cleanse, running from the 5th to 10th October, led by Michelle Ricaille. A combination of detoxifying yoga, nutrition instruction, help with controlling the mind's cravings and supplements from the US to cleanse the body will help improve your liver's function.