07 Sep

WHAT IS THE DIFFERENCE BETWEEN A FOOD ALLERGY, FOOD INTOLERANCE AND FOOD SENSITIVITY?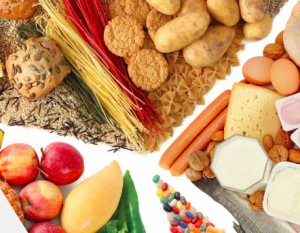 While most food allergies cause relatively mild and minor symptoms, such as rashes or gastrointestinal discomfort, some allergies are more severe and can be life-threatening.
Eight foods account for 90 percent of all food-allergic reactions: milk, egg, peanut, tree nuts, fish, shellfish, soy, and wheat. While a lot of people will eventually grow out of allergies to milk, eggs, wheat or soy, allergies to peanuts and shellfish tend to be longer lasting and impose severe symptoms.
What is a Food Allergy?
A food allergy occurs when the immune system mistakes an ingredient in food as harmful and creates antibodies to fight it. These antibodies create the symptoms of a food allergy, such as rash or hives, nausea, stomach pain, diarrhea, itchy skin, shortness of breath, chest pain and anaphylaxis.
Food allergies, which can be genetic, affect about 4 percent of teens and adults and 5 percent of children, while food intolerances are much more common. Though most people will experience an unpleasant reaction to a certain type of food at some point in their lives, only way to diagnose a true food allergy is by visiting a medical doctor.
What is Food Intolerance?
While the symptoms are similar to food allergy, food intolerance occurs when an ingredients or compound in food irritates a person's digestive system or when a person is unable to properly digest the food. Symptoms of food intolerance are primarily gastrointestinal and include stomach pain, gas cramps or bloating, heartburn, vomiting and diarrhea. Intolerance to lactose, an ingredient in most milk and dairy products, is the most common food intolerance and affects about 10 percent of Americans.
There are a number of factors that may influence food intolerance. In some cases, as with lactose intolerance, the person lacks the chemicals to properly digest certain proteins found in food. While food allergies can be triggered by a smallest amount of the food in question, food intolerances are sometimes dose related and may not occur unless the person allergic consumes a large portion of the food. For example: a person with lactose intolerance may be able to drink milk in coffee, but will become sick if she drinks an entire glass of milk.
Keeping a food journal and tracking what you ate when symptoms occur can generally help diagnose food intolerances. Another way to diagnose food intolerance is to go on an elimination diet, which involves completely eliminating any suspect foods from your diet until you are symptom-free. You then begin to reintroduce the foods, one at a time. This can help you pinpoint which foods cause symptoms. Seek the advice of your health care provider or a registered dietitian before beginning an elimination diet to be sure your diet provides adequate nutrition.
What is Food Sensitivity?
Food sensitivity is the least understood and most difficult to diagnose of the three afflictions. Generally, food sensitivity means that a person has a negative reaction to certain foods that do not always occur in the same way.
With a food sensitivity, a person might be able to consume a certain food occasionally without feeling any ill effects, but will sporadically develop symptoms such as acid reflex, nausea, abdominal cramps. These symptoms are unpredictable and the medical field is largely uncertain as to why they occur some times, but not others.
Read More:
http://www.webmd.com/allergies/foods-allergy-intolerance
http://www.foodallergy.org/section/allergens
http://www.fda.gov/Food/FoodSafety/FoodAllergens/default.htm
This article originally appeared on the Institute of Food Technologists' website – click here to read.
Learn more about food intolerances at Michelle Ricaille's workshop Understanding Food Intolerances: Symptoms and Remedies on Thursday 17th September, 2.15pm – 3.45pm. Whether it's for you or your children, Michelle's expertise as a Homeopathic Doctor and detox specialist at The Round Clinic will uncover why we get them, how to test for them and how to eliminate them. Read more here.