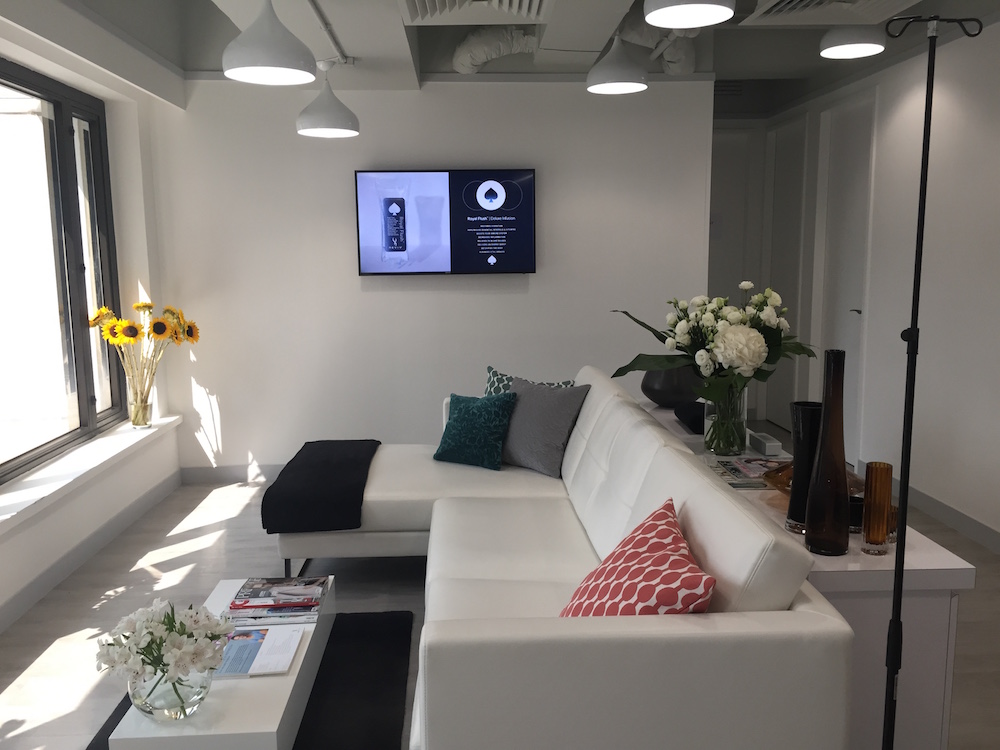 08 Nov

Vitamin infusions – what, how, why, and how soon can I get one?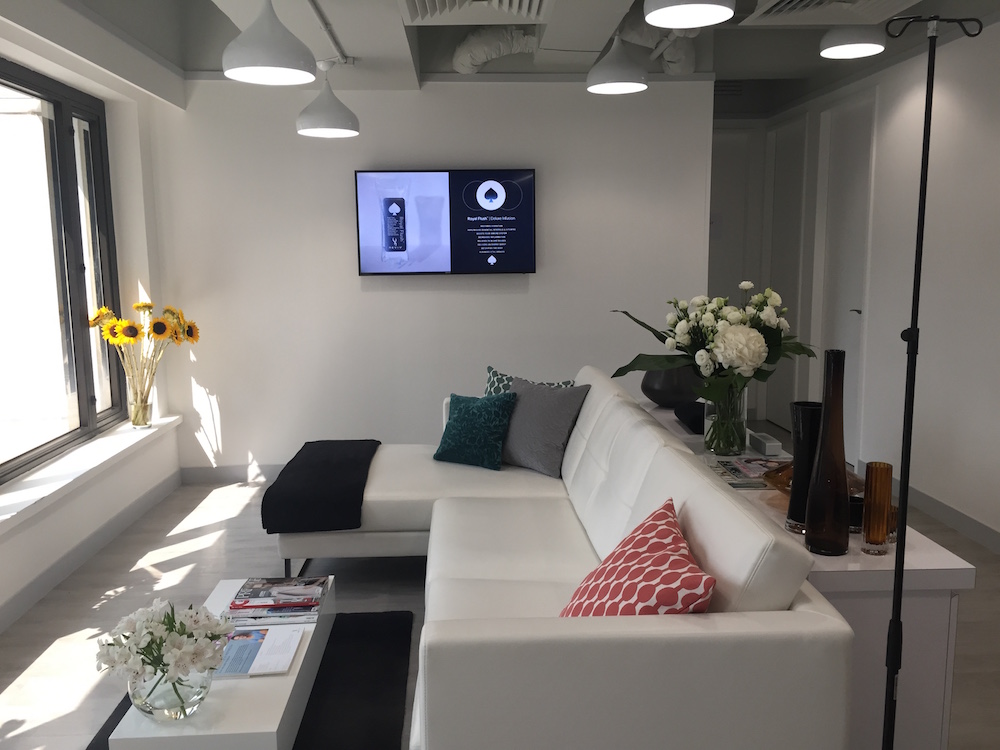 Has your hectic life got you feeling a bit run down? Have you spotted a few new lines and darker eye circles in the mirror recently? Or is it taking you longer to recover from your workouts these days? If you're not sick, but you feel like your health, energy and complexion could do with a bit of a boost, now is the perfect time to try a vitamin infusion, aka an IV drip full of vitamins, minerals, antioxidants and hydrating fluids. Jenny Leung, managing director of REVIV, a global brand that has just opened up in Hong Kong, tells us what makes them such a boon for anyone living in a fast-paced, demanding and busy city like Hong Kong.
All about REVIV
REVIV's founders, who are ER doctors, used to see a lot of patients coming in to the ER with flu and realised there was a need for a mass market answer, not least to alleviate the burden in the ER.
While Hong Kong is the first city in Asia to open its own REVIV, this isn't a new concept in Asia, while in the US and Australia IVs are well known for helping to dispel hangovers. But the good news is they can do far more than this.
How do the infusions work?
For anyone who sleeps eight hours, plans meals perfectly and doesn't suffer from any stress, then congratulations. But how many of us have that life? REVIV allows you to ace that high-flying career, juggle the many demands that life throws at you while having an enjoyable lifestyle with the occasional naughty indulgence – without burning out and screeching to an unhealthy stop.
Each infusion is a one-litre bag of goodness, and as it drains into your blood stream your body absorbs the vitamins, minerals and antioxidants, a process that will continue over the next two to three days. Your body takes what it needs and flushes out what it doesn't. And because they deliver straight into the blood stream, it means that the effect they give is, in many cases, instant.
Plus you're flushing your body full of hydrating fluids, ideal as most of us are dehydrated a lot of the time, putting our organs and body under stress.
Five infusions
REVIV offer five IV infusions – Ultraviv, Megaboost, Royal Flush, Vitaglow and Hydromax, and while they will all make you feel better, each is designed for a particular set of challenges common to city lifestyles.
For overworked mums…
Megaboost is their signature wellness infusion, perfect for maintaining an optimum level of health and ideal for mothers (and fathers of course) with a jam-packed schedule of family, work and travel, but minimal rest or me-time. Full of essential vitamins and minerals it also includes an ingredient that helps the body produce an antioxidant called glutathione. It is produced naturally by our bodies but as we age we produce less, so getting this additional helping keep us young from the inside out. You'll get a boost to your energy and mental clarity, as well as a well-deserved radiance for your skin, hair and nails.
A healthy anti-ageing facial in a bag…
Vitaglow is their anti-ageing infusion. Chock full of antioxidants and more of that wonderful glutathione, it cleanses the organs, boosts the immune system, suppresses inflammation, reverses cell damage and you'll see the effects on your skin as it becomes more radiant and plump. With Vitaglow, however, it takes a few treatments before you'll see the results in your complexion, as your body has to work with the ingredients to create the difference.
Bounce back post-workout…
The recently upgraded formula for Hydromax is great post exercise as its magnesium relaxes muscles, while the rehydration rebalances the salts in your body and flushes out the lactic acid, helping you recover from a hard session in time for the next one. In addition, it helps produce glutathione protecting your kidneys and liver, which can become damaged when you're a weekend warrior or a regular gym-goer.
The morning after…
Ultraviv is our recovery infusion and this is a great one for a hangover because it helps reduce inflammation, pain and nausea. The vitamins included are designed to give a boost to your energy levels and immune system, while the fluids rehydrate you. Within ten minutes of getting hooked up you'll feel a lot better and your symptoms will be gone. But this infusion is also great for jetlag, fatigue, lack of sleep and more. When you need to be on your game, Ultraviv is ideal.
The ultimate everything booster…
Royal Flush is a popular combo, marrying the Megaboost and the Ultraviv for 100 per cent productivity the next day. Some people come in for a Royal Flush every month, especially those living quite extreme lives – men and women who juggle work, travel and family love the boost of vitamins, minerals and overall detox it gives.
IM booster shots
There are also the booster shots that are delivered straight into the muscles for slow release into the body over, typically, five days. Vitamin B12 is renowned for adding a significant boost to your energy levels. Slimboost helps regulate the appetite, enhance the metabolism and burn fat for natural weight loss. Vitaboost is a shot of Vitaglow, detoxing the body, giving that natural glow to the skin and helping keep the years at bay. CoQ10+ is full of antioxidants and delivers anti-ageing while powering your fitness with super fast recovery.
But it's needles!
Everyone is a bit scared of needles, but the process at REVIV is almost pain free. Their nurses are highly trained and are hired for their expertise in cannulating (putting the plastic tube in the arm). Once the tube has been inserted and the needle comes out, you will move from the medical room to the spa where you can relax, sleep, work or watch Netflix.
Contraindications
Before you start the process you'll answer a detailed questionnaire that checks your overall health and history, and the nurses will check your blood pressure and vitals. There is a list of contraindications, which require further consultation from a doctor before determining whether you are eligible for an infusion.
Good to know
REVIV is in preventative health. If you're sick, go and see your doctor, if you need a lifestyle boost then try an infusion. Everyone is different but on average an infusion takes from 30-40 minutes. Some individuals find they need a wellness boost every week, while others will have one before or after a busy and stressful spell.
About REVIV
Head for Suite 2202, 1 Duddell Street in Central to find REVIV, which is open from 10am to 7pm Monday to Saturday. Sundays are by appointment only. Tel: 2530 9882 or just check out their website – www.revivme.com