07 Aug

TORCH THE FAT WHILE HAVING FUN!
Just back from holidays and looking to get back into a workout routine? Then get your dancing shoes on!
The newest member of the Flex Family, Elle Kealy, is here to inspire you. Elle, a super experienced performer and trainer, is now offering Corio classes – a mix of Core, Dance and Cardio combined.
Elle is also a personal trainer, women's fitness and postnatal training specialist and has boundless energy. She says Corio is the main reason why.
Here, Elle tells us a bit about herself and what her two styles of Corio can do for you. And quickly!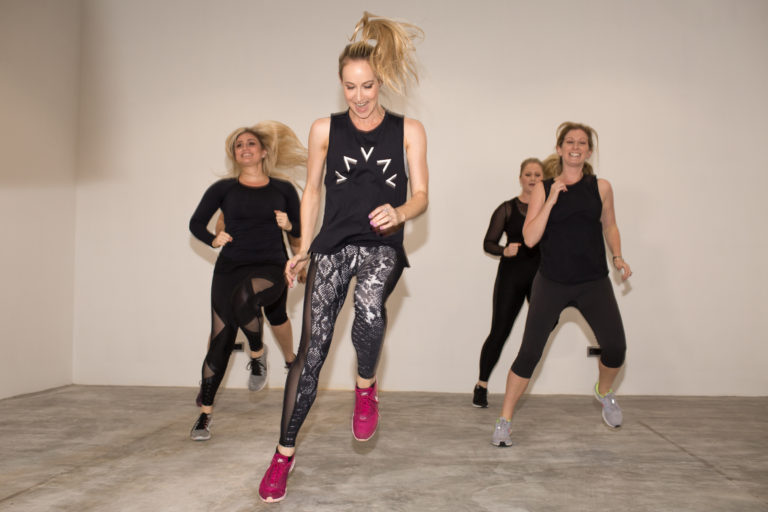 Exercise is not a punishment
Corio is a complete fitness method that blends Barre, dance, strength and HIIT training to sculpt a beautifully balanced physique, like a dancer, without needing any dance experience.
I was looking for a dance-based fitness program that was more than just jumping around and burning calories and wanted something that blended Barre, fitness and dance so I could get a really effective total body workout. There's nothing like that here, so I decided to create it myself, and have been training my private clients with it since 2014.
I really want to share the message that exercise shouldn't be endured or a punishment. It should light up your life and with Corio, you don't have to choose between a fun and an effective workout.
In the US, there are a few amazing trainers who share the Corio philosophy, like Simone De La Rue, Anna Kaiser or Amanda Kloots. They've pioneered the way for the dance fitness format to become more than an hour of Zumba and instead, made it one that really sculpts and works your entire body.
If you love Barre, music, dancing (or even if you've never danced before) and want to find a workout that doesn't involve hours of sweating it out in a traditional gym AND you want real science-based results, then the Corio Method is for you.
I discovered the power of strength
I've been teaching dance to adult beginners for nearly 20 years in London and in Hong Kong.
As a performer I worked on video shoots, live events, tours and performances, but my passion has always been teaching.
After the births of my children, I discovered the power of strength training and how using resistance changed my body and improved my dancing too.
I became a certified personal trainer, women's fitness specialist and postnatal training specialist, which was really instrumental in shaping how I train my clients today.
I'm also a certified nutrition coach and Barre instructor.
I go to baking classes
I'm originally from London, but – I don't know – I feel more international now! I've been here nearly ten years. We only came for two, but here we still are. Hong Kong is a great city to live. I love to eat out. Top of my list is Serge et Le Phoque (https://www.facebook.com/sergeetlephoque/) in Wan Chai, for a special dinner, or Yardbird (https://yardbirdrestaurant.com) for a fun vibe. I also love Potato Head (https://www.ptthead.com/restaurants-and-bars-in-hong-kong/) in Sai Ying Pun. On the weekend, we take the family to the many beaches – there's plenty of outdoor adventures to have here.
My latest hang out is The Mixing Bowl (https://www.themixingbowlhk.com) in Sheung Wan.
Why? Sometimes, Instead of going out for dinner or drinks, I go to baking class. Is that weird?
I feel I can take on the world: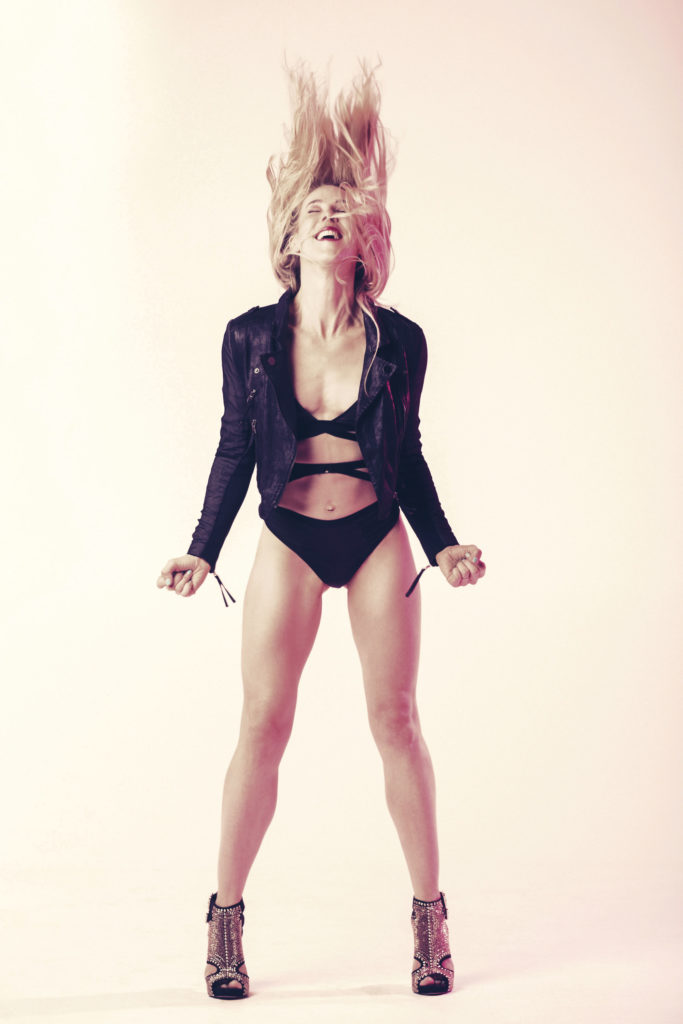 I'm that person who gets bored with one workout, so I need to mix it up to stay motivated. I'm not a runner and dance is the only cardio that I actually look forward to. When I do something like Corio, it's like meditation for me. I can go into a session feeling stressed out and by the end of it I feel like a new person with more energy and mental clarity.
I love that Corio challenges you physically but without having to do high impact or very heavy resistance training all the time – and I love that it also trains your brain!
Corio helps improve memory, coordination and motor fitness and it doesn't matter if I've had the worst day. By the time I've danced and got the endorphins pumping, I feel like I can take on the world.
The Corio Method is how I train myself, so in the gym I've been known to do a Corio Tone style workout and bust a move in the squat rack.
Life's too short to worry what you look like or what people think. You just have to go with what works for you and what feels good for you.
If you want to…sneak in a bit of cardio:
We have two classes at Flex: Body and Tone, and they're both quite different. Body is our signature total body workout that blends dance cardio intervals with sculpting moves for the upper and lower body and core conditioning. If you love Barre but want more cardio, this class is great. Plus, it's low impact and easy for beginners to follow.
Tone is what I call the dancer's secret weapon, because it's designed to torch fat and boost the metabolism. It's really a High Interval Intensity training (HIIT) circuit class where we target all the trouble spots and build long lean muscles, BUT we also dance between the circuits to keep our heart rates high to create definition. And, it's really fun!
If you want to have a good time and sneak in a bit of cardio, then Body is great. But if you have a weight-loss goal, then the two classes are designed to work together to give you the best results.  Clients normally see the difference in as little as 3 or 4 sessions a week.
Watch Elle's video here: https://youtu.be/yQ4Eyzv3SPk
Don't feel guilty
I love chocolate. I'm addicted to Godiva's salted caramel truffles. I try and eat really well 90 per cent of the time, but I don't believe in deprivation. If I had a particular goal, then it'd be less truffles and more vegetables and protein. But sometimes, you've got to savour and enjoy what you love without feeling guilty.
I (also) get through so many eggs, I should keep hens.
Switching off with Sci-Fi:
I don't watch a lot of TV these days, because I'm too busy. If I start, I end up staying up too late on Netflix. But, I'm a huge sci-fi fan. I've just finished the latest Dr Who series and now I can't wait for the next series with the first female Doctor. That's going to be a game changer for the show. I'm also re-watching Buffy The Vampire Slayer – 'from the top'. Love that show.
Flex has a special Corio offer valid until August 26. TRIAL PRICING $2000 for 4 weeks unlimited classes at both studios; $1500 for 2 weeks – unlimited 
| | |
| --- | --- |
|  CENTRAL |  ONE ISLAND SOUTH |
| Monday 1 :30 PM | Tuesday 7:30 PM |
| Tuesday 4 :15 PM | Wednesday 1 PM |
| Wednesday 8 :45 AM | Thursday 12:45 PM |
| Friday 1 :30 PM | Friday 8:30 AM |
 Book here (link)