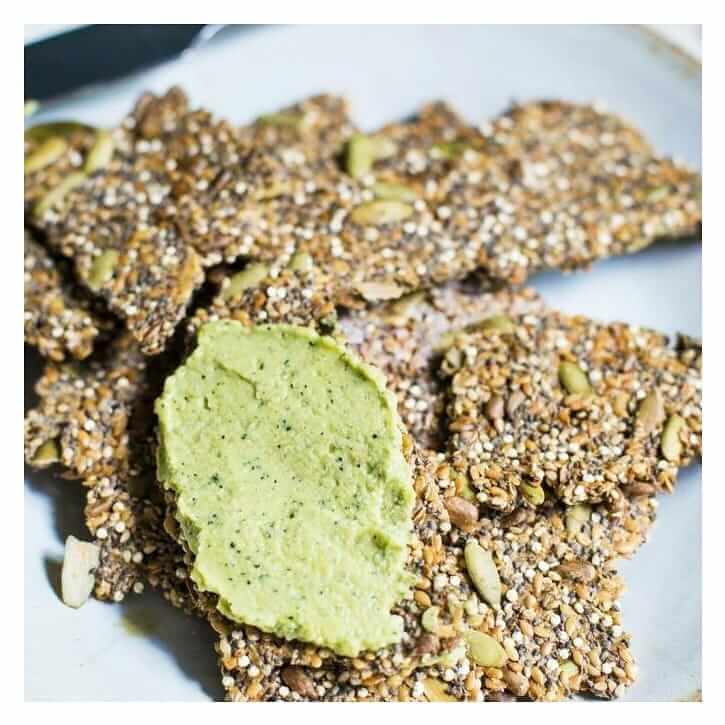 06 May

Recipe: Super Seeded Low Carb Crackers with Dip

Monica Bharwani of Divine Indulgence shares with us her secret recipe to Super-Seed Crackers great to have on their own or with dips

Want to try your hand at making one of Divine Indulgence's famous baked snacks? If you're up for the challenge, here's a recipe you can try at home! 

"I also enjoy using the crackers as croutons on a salad, they add a lovely crunch!" says Monica. "And for the dip I enjoy using as a sandwich filler too."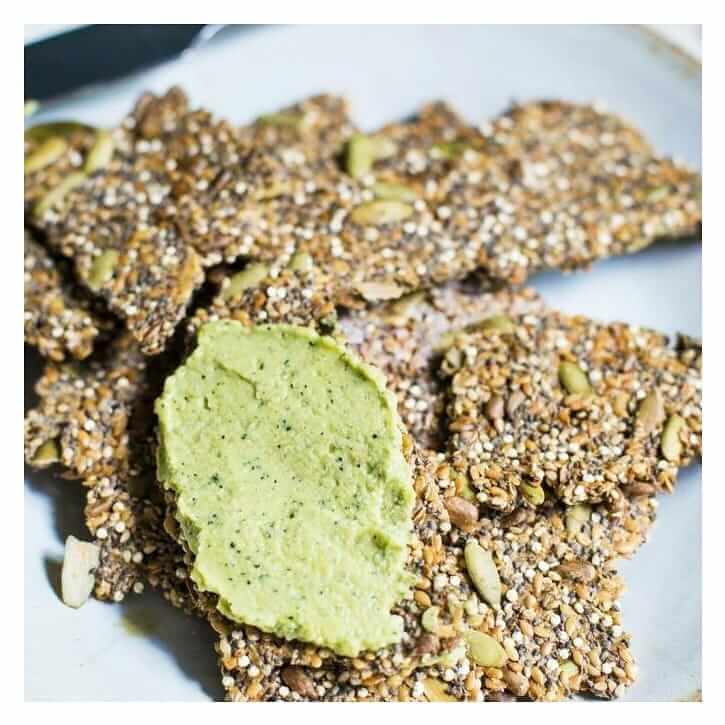 Super Seeded Low Carb Crackers
Ingredients
1

/

3

cup

sunflower seeds

(47 g/ 1.6 oz)

1

/

3

cup

sesame seeds

(48 g/ 1.7 oz)

1

/

3

cup whole

flaxseed

s (56 g/ 2 oz)

1

/

4

cup whole

chia seeds

(38 g/ 1.3 oz)

1

/

3

cup

pumpkin seeds

(43 g/ 1.5 oz)

2 tbsp poppy seeds (18 g/ 0.6 oz)

1 tsp onion powder or garlic powder

1 tsp coarse black pepper

1 tsp sea salt

1 cup water (240 ml/ 8 fl oz)
Reheat the oven to 180°C/ 355°F (fan assisted), or 200°C/400°F (conventional). Place all the ingredients, except the water, in a bowl. Combine well.

Place about

1

/

2

cup of the mixture into a food processor and process until finely ground, scraping down the sides of the food processor as needed.

Return the ground seed mixture to the bowl, mix again, and add the water. Mix with a spoon until well combined, then let the mixture sit for 5 to 10 minutes.

Place a silicone mat or a piece of heavy-duty parchment paper in a 10 x 14-inch (25 x 35 cm) baking sheet.

Transfer the dough to the tray and spread with a rubber spatula, shaping it into the rectangular shape of the silicone mat, until it is about 1/8 inch (3mm) thick.

Use a pizza cutter to cut it into a total of 24 crackers (6 rows by 4 columns). Bake for 40-45 minutes, or until crispy and golden brown.

When done, remove from the oven, and cut through the precut crackers. Let them cool down and crisp up on a cooling rack for 20-30 minutes before serving.

Store for up to 2 weeks at room temperature in an airtight container.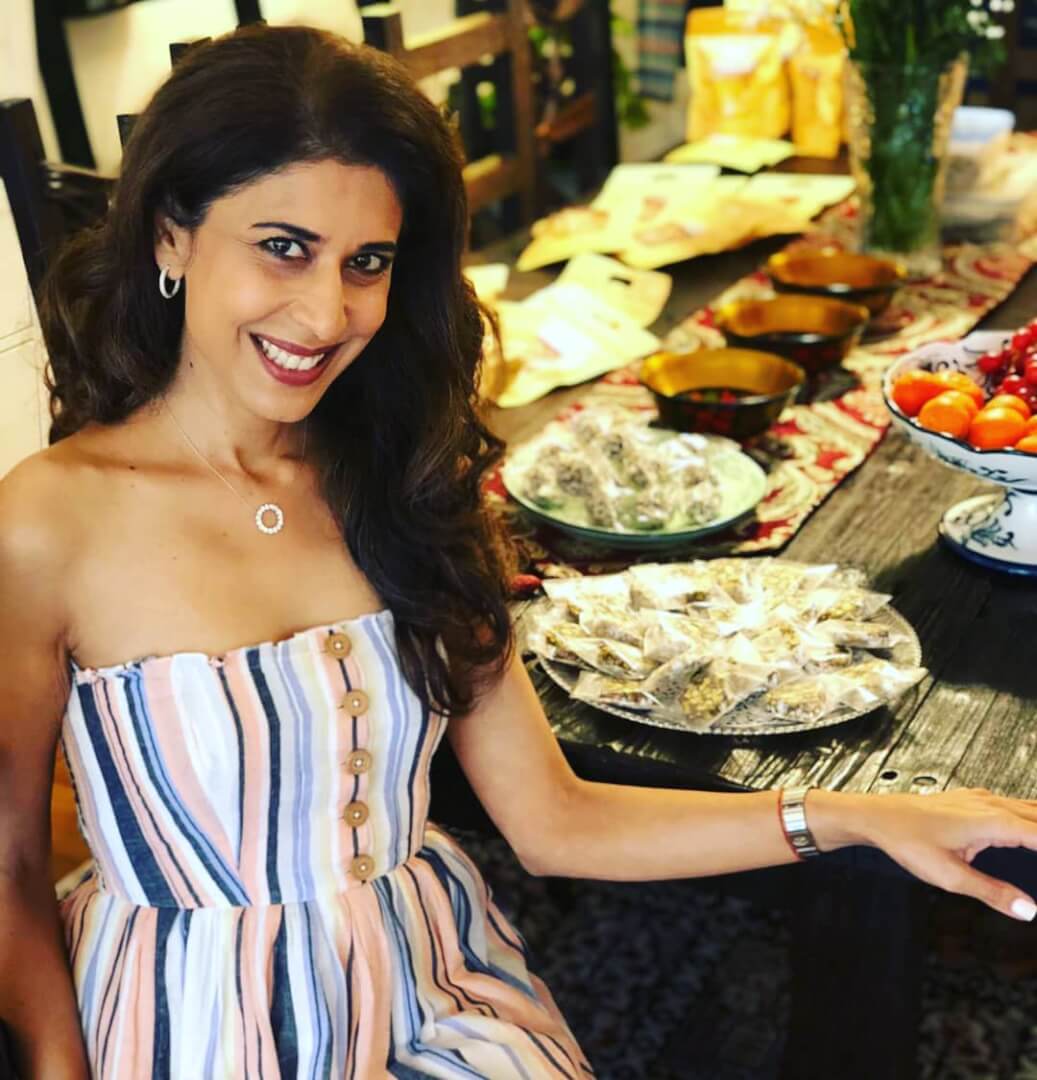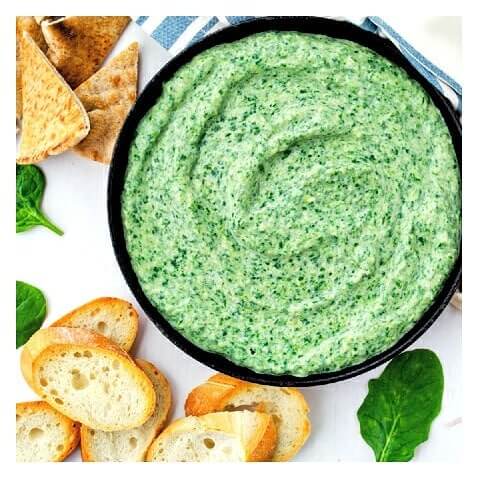 Healthy Dip, Healthy Snack!
Recipe
Small onion, quartered (1)

Garlic cloves (4)

Frozen chopped spinach, thawed (1 (10-ounce) package)

Firm low-fat silken tofu (1 (12.3-ounce) package)

Freshly squeezed lemon juice (1 tbsp.)

Ground coriander (1 tsp.)

Kosher salt (1 1/2 tsp.)

Freshly ground black pepper (1/4 tsp.)

Cayenne pepper (pinch)
For the full Healthy Dip recipe click here.
Divine Indulgence is a Food & Beverage outfit based in Hong Kong specialising in gourmet super-seed crackers and other high quality snacks baked with wholesome ingredients. They promise nutrient dense, guilt-free snacking handmade with love.  www.instagram.com/divineindulgencebymonica/