20 Jul

Three experts on summer fitness, wellness and nutrition

"Energetically summer is a time of expansion. The days are longer and brighter and often we feel the motivation to make healthy changes and take on new challenges," says Jessica Williams of Body Awakening. So this summer take this opportunity to maintain the physical, mental and dietary wellbeing you want while minimizing the debilitating effects of heat and humidity.
Summer fitness
Trixie Velez
Trixie has been in Hong Kong and working at Flex for over three years teaching Pilates, Xtend Barre, Insanity Live!, TRX, Fat Burn Pilates and Zumba. She fell in love with Pilates during her first class. "I just knew, the moment I experienced my first class, that I am going to do this and be amazing at it. It has such a wide scope – you can have mobility and stability plus strength training in one class. And incorporating Pilates into HIIT/INSANITY/FAT BURN ALLEGRO is having everything in one. It is satisfying to know you have given everything the body needs in one class to your students."
During summer it's really humid outside, especially in Hong Kong, so this is the best time to explore indoor workouts since it will be less of a struggle.
Pilates is very flexible in that it can target specific muscles, giving stabilizing work to the body on a case-by-case basis. The overall body awareness it gives is a great tool to help improve every workout we do, whether inside or outside.
Because of the activation of non-global muscles, i.e. strengthening the ligaments and tendons, Pilates provides support to our joints that in return reduces the tendency of injuries. And because it strengthens the core too, it will lessens the load force on specific parts of the body for better use of energy.
When HIIT/INSANITY is included in our routine, it enhances the metabolic rate, which in turn burns more fat. It also works on so many different aspects: cardio, strength, agility, coordination, control and body awareness. It definitely makes us fitter!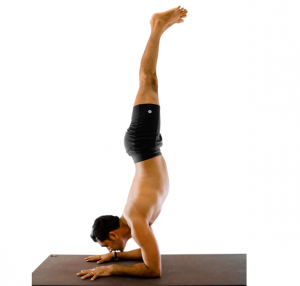 Summer Wellness
Dr Abhishek Agrawal
Dr Abhishek Agrawal has been teaching yoga and Pilates at Flex for two years. He focuses on alignment and breathing in order to get the very best out of each pose. He doesn't follow any particular teacher or type of yoga, but rather bases his classes on a mix of yogic sciences and naturopathy. He likes to encourage students to hold poses within their comfort zone for longer. "It has to be pleasurable though," he says. "The pose has to take you there itself, not you forcing yourself on the pose."
In summer the heat creates nutritional and mineral imbalances in the body as you lose minerals and salt when exercising, particularly outdoors. In addition your muscles don't respond in the same way in hot and in cold weather so it's good to strengthen deep as well as superficial muscles with more controlled exercise in the way they're designed, rather than push for optimum effort.
Yoga is beneficial for the musculature system, and the compression of various parts of your body stimulates internal organs like the stomach, the pancreas, pituitary, adrenal and thyroid glands helping them work more efficiently. The thyroid and parathyroid are responsible for improving your immunity, while the thyroid is responsible for body heat. In summer the thyroid, kidney and other organs are working hard to maintain an even body temperature.
When the weather is humid, Pranayama (yogic breathing) can help you clear out your lungs, improve your breathing and help you to calm your mental and nervous systems. Try cooling breathing exercises like sadanta (breathing through the teeth) and sitkari (breathing through the tongue rolled into a tube). Breathing in through the left nostril also cools the body, the left nostril being the cooling nostril.
In addition, when you practice yoga you start to respect and appreciate your body more. You become more compassionate to yourself and to others. And while yoga can be practiced at any time, when the mercury rises it's a great calming technique to have at hand.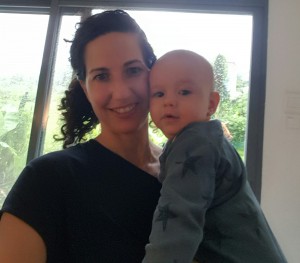 Summer Nutrition
Jessica Williams, MSc
Jessica is co-founder and nutritional consultant at Body Awakening (www.bodyawakening.net), with a decade of experience in the health and nutrition industry. She believes in the natural abilities of the body to heal itself and the mind to be happy and energised. Giving the body the right fuel through diet, supplements and cleansing is what Body Awakening is all about. Her journey to wellness stems from a lifelong interest in nutrition combined with a determination to heal herself naturally.
An important aspect of any healthy diet is eating seasonal, locally grown fruits and vegetables and summer provides an abundance of beautiful produce. Eating seasonally grown food allows us to become more sensitive to the cycles of nature and refines our intuitive ability to nurture our bodies. Our dietary needs change with the seasons so it is no coincidence that the earth provides us with foods that support our changing requirements throughout the year, for example varieties of winter squash differ from summer squashes in that they contain higher carbohydrate content.
In summer we start craving lighter foods so the body can burn reserves built up during winter. Reducing heavier proteins, animal foods and starches while increasing your intake of raw fruits and vegetables will help cool your body during the hotter months.
Raw food contains live enzymes that help us break down and properly digest our food and are high in fiber, essential for intestinal mobility, gut health and stabilizing blood sugar, and water to help us maintain hydration. Eating lots of veggies helps us obtain a plethora of vitamins, minerals, phytochemicals and antioxidants. Salads are also great for weight maintenance or loss thanks to their low calorie and high water and fiber content.
My top tips for the summer are:
–Stay well hydrated drinking ample amounts of water and herbal teas while avoiding caffeinated beverages that further flush water from the body.
–Eat sprouts such as sprouted beans, seeds and grains. Sprouting increases the protein content between 15 to 30 percent. B vitamins, vitamins A, C, E, and K as well as some minerals also increase with sprouting.
–Make a point of experimenting with one new fruit or vegetable each week. Next time you see something unfamiliar in the market, go ahead and buy it – you may just discover something truly delicious and healthy.
Take up Pilates this summer!
See what the buzz is all about. Our Privates, Semi-Privates and Trios classes are 25% off this summer.
15 July – 15 August | Island South | Central
More information here.
Join Dr Abhishek Agrawal's new evening Hatha Yoga class
His Hatha class focuses on yoga poses to de-stress the body and mind, stretch stiff muscles, and adds deep breathing techniques to aid relaxation. All levels welcome.
Thursdays | 7:30pm – 8:30pm | Island South
More information here.