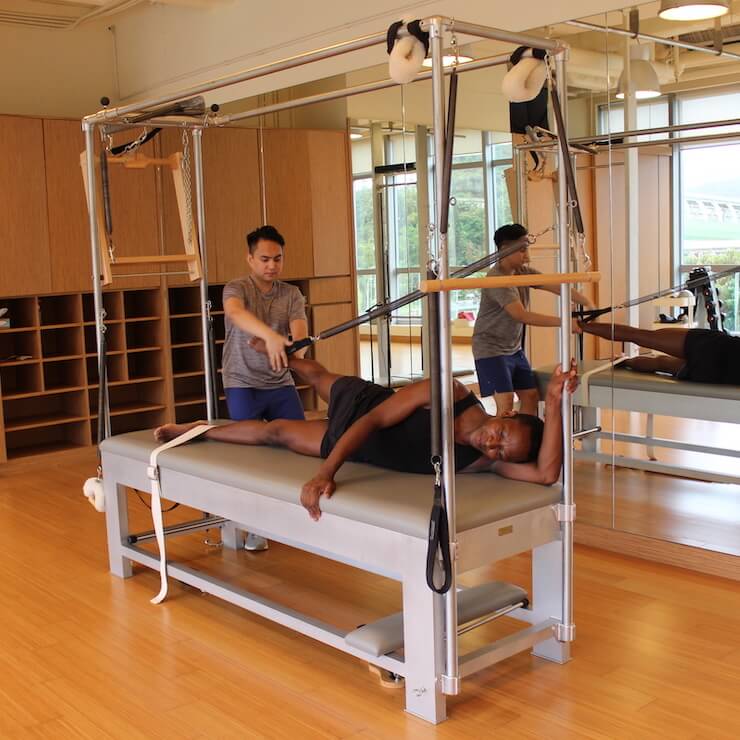 02 Apr

Riel Bulos of Flex Studio: Teaching With Joy And Passion

After dancing for 12 years and teaching Contemporary Pilates for eight, Riel Bulos decided to make the switch to Classical Pilates

Formerly a professional dancer from the Philippines, Riel Bulos grew up in Laguna before moving to study and work in Manila. He graduated from the Philippine High School for the Arts, majoring in dance, where he was awarded "Artist of the Year." He continued to dance for 12 years since, pursuing his dance residency at Airdance, one of Philippines' premier and pioneering companies in Contemporary Dance and Aerial Arts. 

Throughout his artistic endeavors, Riel's quest to perfect his technique in movement brought him to seek a deeper understanding of the human body in motion. This propelled him to delve into the discipline of Pilates. In 2011, Riel began training and shortly thereafter started another milestone in his career as a Pilates Instructor. Riel is a certified STOTT Pilates and Pilates Academy International (PAI) Instructor and a certified aerial instructor.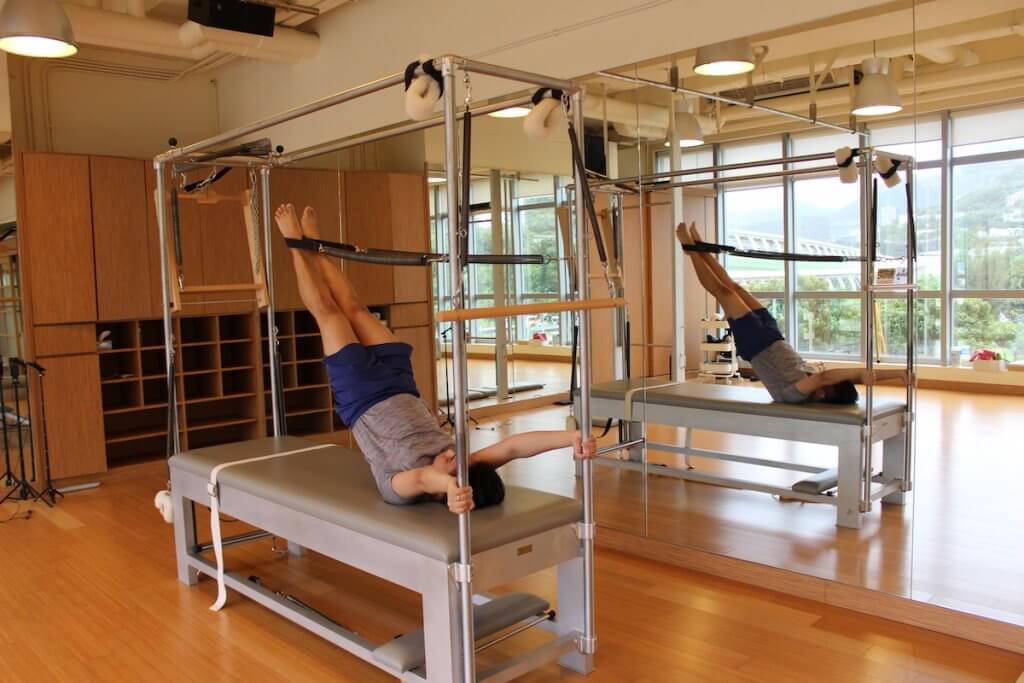 Can you tell us about your Pilates journey? How did you discover Pilates?
I first encountered Pilates as a conditioning class for dancers to help keep our core strong – though at that time I didn't even realize it was Pilates! In 2011, I decided to go to Singapore to study Pilates with my first mentors Ole Eugenio and Sharon Brendia. I first learned the STOTT Pilates method, which is a contemporary approach. 
What made you focus on Pilates compared to other sports or fitness activities? What was your fitness regimen like?
I like Pilates because it's one of the few exercises that makes you better at whatever activity or sport that you do, whether you go to the gym, run, do yoga, or perform everyday activities. If you take your Pilates practice seriously, you will know that Pilates principles are the same foundations that you need to be stronger at your day-to-day movement. I do Pilates mat at home, and then I practice Reformer at the studio in between breaks. 
Do you do any other sports or physical activities aside from Pilates? 
Chasing and carrying my daughter! Oh, is that not a sport?! [laughs] I used to do a lot of hot yoga pre-pandemic. Maybe I'll try to do that again, but I'd also like to learn a new hobby that is out of my comfort zone like martial arts, cycling, archery…?! Or maybe dance again 🤔 I don't know yet.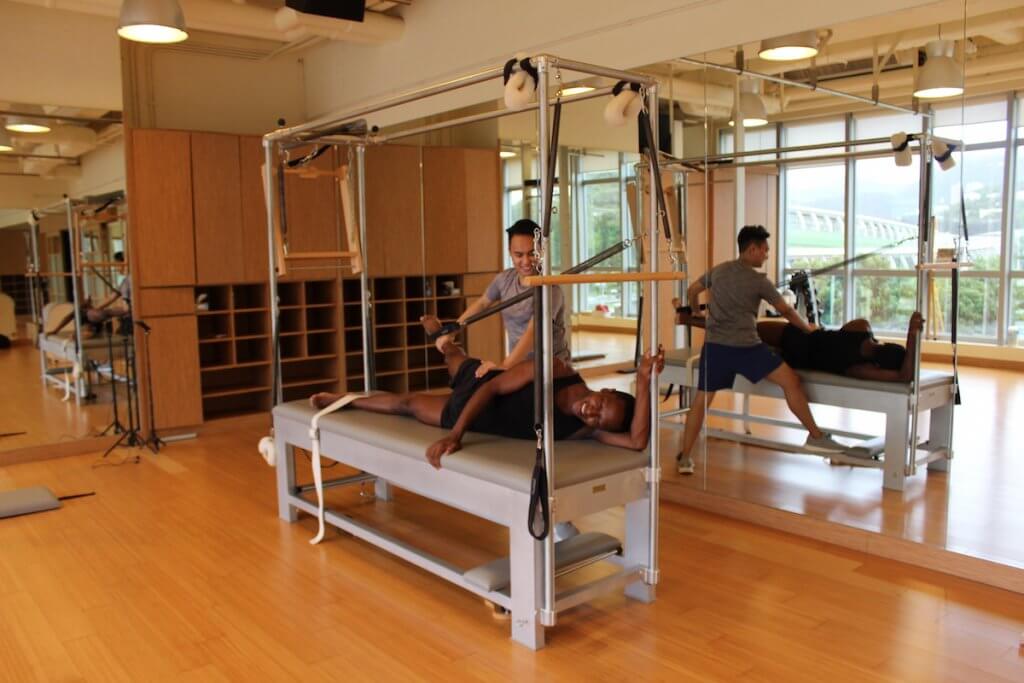 What brought you to Hong Kong? Do you like it? 
Ha! That's a good question. My wife and I came here for a vacation, and the moment we got off the plane I said to her: "I'm going to work here. We are going to move here". For me, it felt like I was meant to be in HK. I have to be here. 
However, all that magic disappeared when we moved. The first six months were awful. I hated it, and I saw a lot of things that I didn't like about the city. That changed again when we started traveling to different places or went home to the Philippines every now and then – I realized that I would miss HK. That I loved Hong Kong. You just need to embrace the good and the bad in it. Now,  it's not only a workplace. It is our HOME. 
How many years have you been with Flex Studio? How has it changed or evolved since you've been there? 
I'm celebrating my six year anniversary with Flex Studio this year. Woooohhhooo! My journey with Flex has been amazing so far. The studio has been a great place for me to grow as a teacher. I had the privilege to learn and take classes with the best teachers out there. I have also worked with the best colleagues – fellow instructors then and now. Being able to teach side by side with them is such a great honor. 
Flex has certainly evolved since I arrived. Back then, all of us came from different Contemporary Pilates schools, so we had our own "styles". Everyone was also teaching at least two types of classes like Pilates and Xtend Barre or Pilates and a fitness class, so I would say everyone was very versatile. Now, Flex has transformed into a fully equipped Classical Pilates  apparatus studio with extensively trained Classical instructors.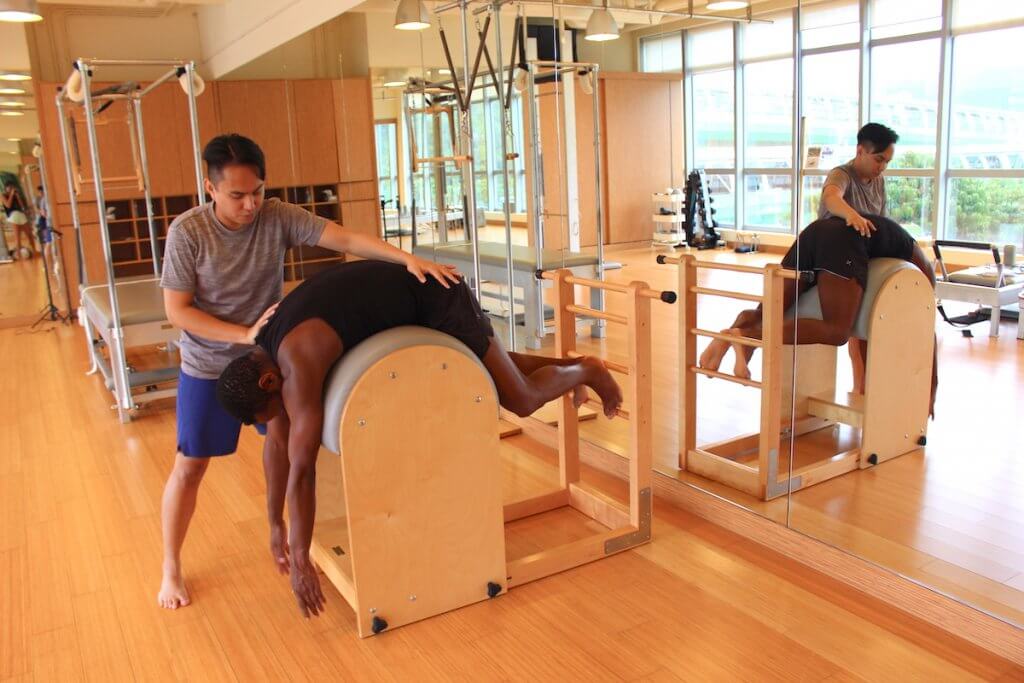 How was your process of getting into Classical Pilates? How does it compare to Contemporary for you? 
In 2019, Flex brought Real Pilates Teacher Training (RPTT)  from New York. I joined the very first RPTT batch to be trained and certified not only in Hong Kong but also in Asia. 
I remember in Contemporary training there was a lot of theory and anatomy work whereas in Classical we did a ton of movement and practice, practice, practice!
Why did you decide to do a Classical Pilates Teacher Training? Who did you do it with?
It was not a one-day decision to fully switch to becoming a Classical teacher. I was teaching Contemporary for eight years before I decided to cross over. It was a journey to transition. Classical Pilates was first introduced to us at Flex by Benjamin Degenhardt back in 2016 by getting us to do archival and traditional works. Afterwards, other great teachers came to Flex Studio HK as well including Andrea Maida, Blossom Crawford, Gilson Melo, Miguel Silva, and many more! Finally in 2019, Alycea Ungaro herself came to Hong Kong to train us, followed by Melissa Castro who finished the latter part of the seminar.
How did your teacher training go? How long did it take you to complete it?
Taking the seminar was the best decision for me. I think that I have become a better teacher after the training. It might have taken me eight months to finish the whole programme – longer than anticipated because the pandemic happened.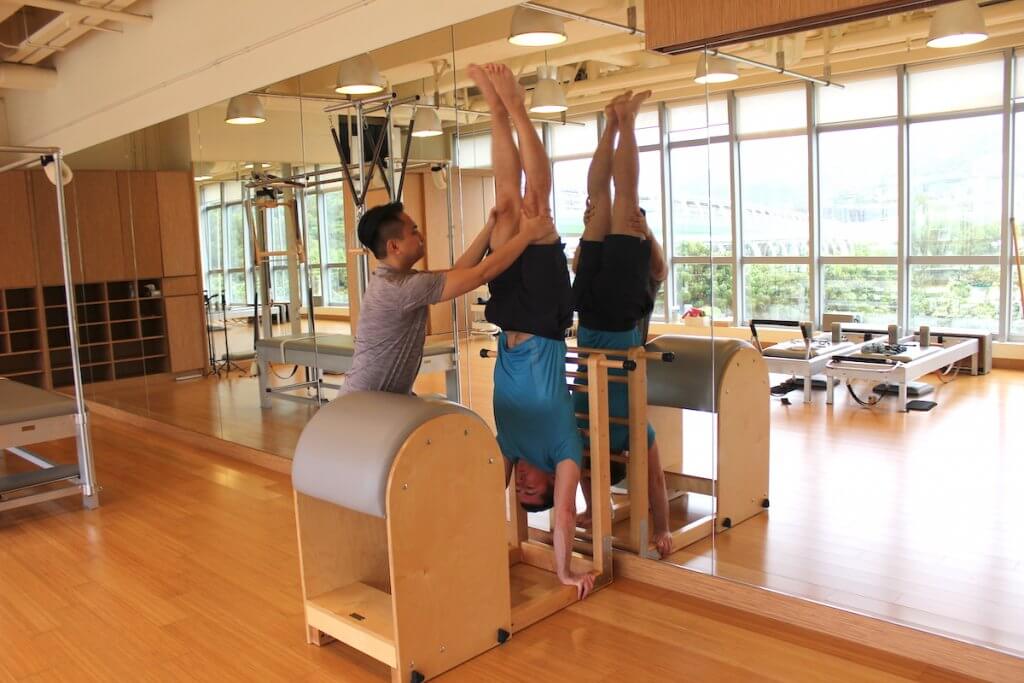 What are the biggest challenges of Classical Pilates? 
There is no easy way of doing it. At some point in your practice, you just have to suck it up and just do it the hard – and only – way if you want to get better.
Biggest rewards? 
When clients start to feel that they NEED Pilates. That way, you know you've imparted something good to them. 
What are the biggest differences between Classical and Contemporary Pilates? 
Ah yes! Classical vs Contemporary. I would say it's like comparing apples and oranges. They are the fruit but of different kinds. 
In Contemporary, we studied different types of postures and anatomy. Based on that, we were supposed to create an exercise for that body type. It was like opening a book and choosing exercises that each client needs. Personally, the problem I encountered was the use of too much modification. It takes away or changes the work at some point. Sometimes the client can become too comfortable, which is not bad, but it doesn't make them necessarily better. 
In Classical, we are guided by a set sequence of exercises that Joseph Pilates himself created to systematically follow. All I can say is that Joseph Pilates' work is already a masterpiece in itself. If taught right and done properly, you don't need to change much.
It's also good to mention that classical and contemporary apparatus are entirely different. The classical system is meant to be done on a classical apparatus and same with contemporary. It requires a different movement technique.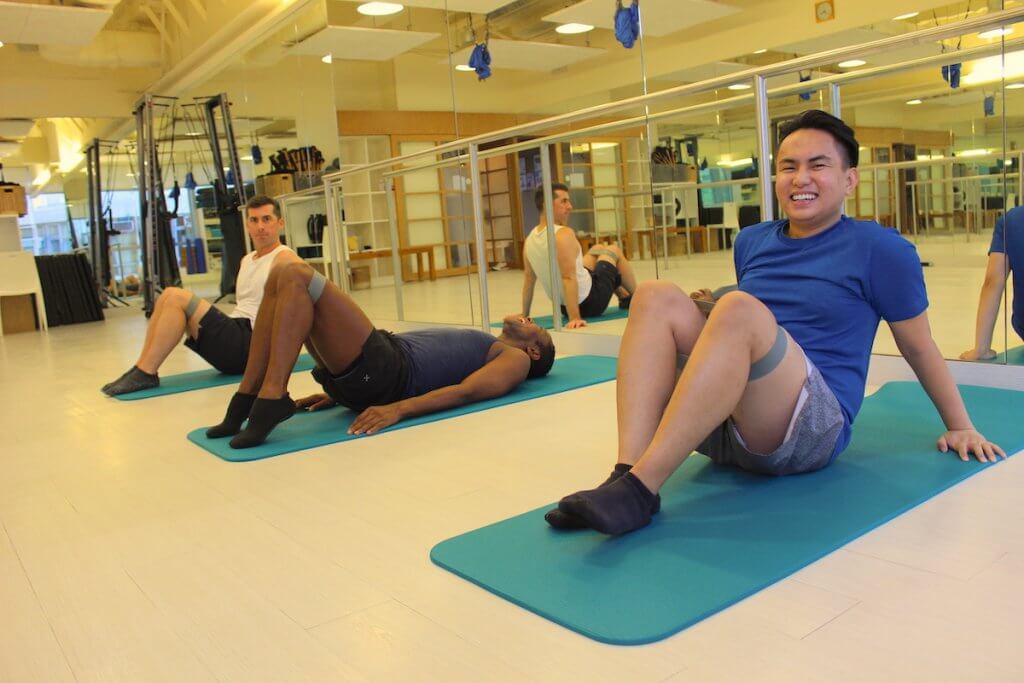 What would you recommend to people whether about to start their Pilates journey or looking to level up?
DO. PRIVATE. SESSIONS!
What's your teaching philosophy? 
Teach with joy and passion, because that energy translates to the clients, instructors, and staff you work with. 
What's the best thing about teaching?
Teaching is a privilege. To be entrusted with a person's physical (and sometimes mental) wellbeing is one the best jobs you'll have. 
What are students in Hong Kong or Flex like? 
In general, I think Flex Hong Kong clients always look for something that challenges them. I think they are also very committed not only to their workouts but also to their well-being. 
Thank you Riel!
Riel Bulos teaches Classical Pilates privates, Trios and Reformer Quartets as well as Contemporary Pilates BLT Allegro, Xtend Barre and Pilates Mat Flow with Weights. Check his full profile and schedule here. Interested in getting certified in Classical Pilates? Get more information at flexhk.com/teacher-training