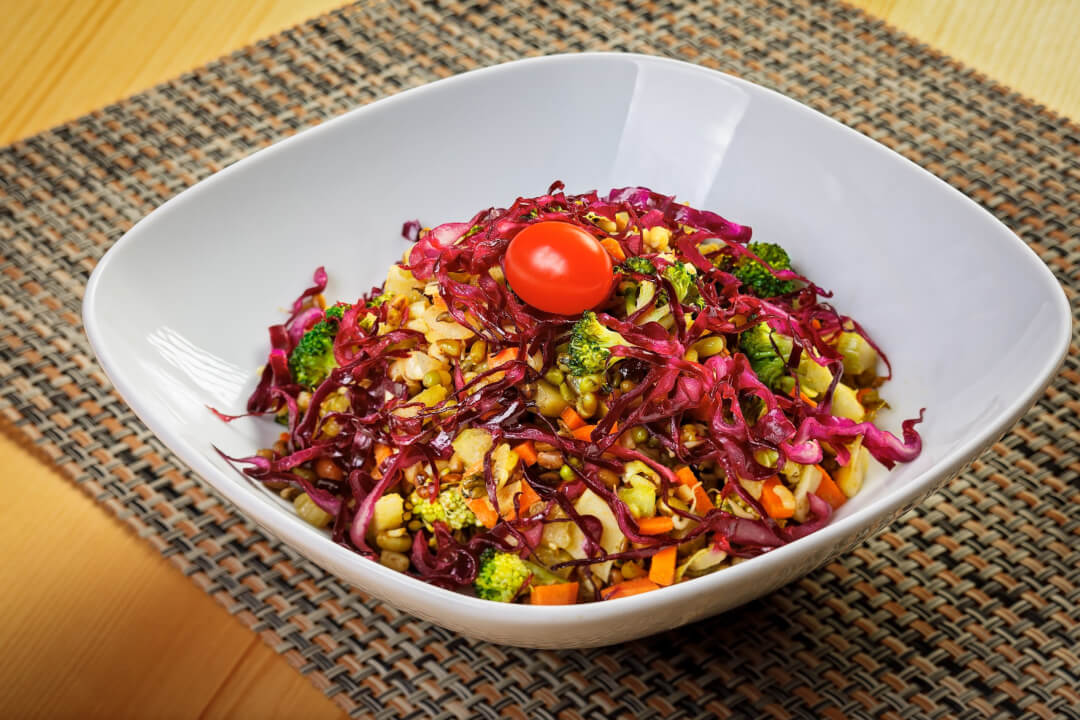 28 Feb

RECIPE: Sprout Salad by SpiceBox Organics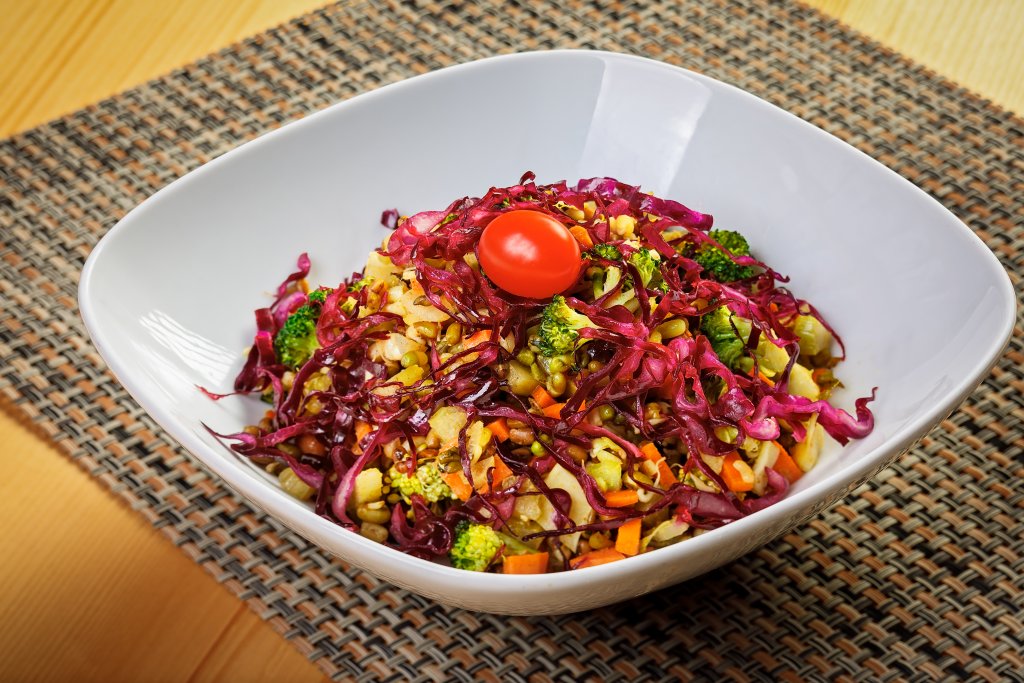 SpiceBox Organics introduces a virus-fighting snack that's perfect for spring.
Did you know that sprouts provide a powerful source of vitamins, minerals, antioxidants and enzymes? Most importantly, they protect the body against bacteria, virus and abnormal cell growth and help support cell regeneration. The best part? You can get all of that for just 330 calories!
This refreshing dish lets you enjoy the many benefits of sprouts while satisfying your tummy and taste buds. 
Serves: 2 to 3 people
Also Read: What is detoxing and why should we do it?
Macro Breakdown: 
Total Calories: 330 

Carbs: 53.3g

Fat: 8.4g 

Protein: 12.7g
Ingredients: 
120 grams x mixed sprouting beans

100gr broccoli 

1 x cup chopped celery 

1 x cup chopped carrot 

1 x cup chopped onion 

1 x cup cucumber 

1 x cup cherry tomatoes 

1 x cup chopped red cabbage 

1 x tbsp finely cut ginger 

5 tbsp lemon juice 

1 tsp cumin powder

1 x tsp mustard powder 

Pink Himalayan salt to taste
Method: 
Sprout the mixed sprouting beans or buy sprouted beans (available at SpiceBox Organics).

Once the sprouts are ready, rinse them in water.

Blanche the sprouts in a frying pan with some hot water. Once the water has evaporated, slowly start adding all your cut vegetables into the frying pan. 

Add in your spices, cumin powder and mustard powder. 

Continuously stir the ingredients until cooked to your preference.

Season with salt and pour the lemon juice.
Happy eating!
About SpiceBox Organics
SpiceBox Organics is a boutique USDA National Organic Program certified organic food store and café that specializes in the sourcing and distribution of food that is healthy, environmentally-friendly and tasty. Located in Mid-Levels and Kennedy Town, SpiceBox Organics offers over 1,000 products, freshly prepared grab and go meals, and full-service café counters.
Known as Hong Kong's one-stop-shop for all organic pantry needs and more, the company's mission "the conscious choice" aims to inspire and educate the local community on making better food choices.
Mid Levels Market & Café
137 Caine Road, Shop 1,
Golden Valley Mansion,
Mid Levels, Hong Kong
Tel: +852 2559 9887
Kennedy Town Market & Café
39–45 Hau Wo Street,
Kennedy Town, Hong Kong
Tel: +852 2191 0886