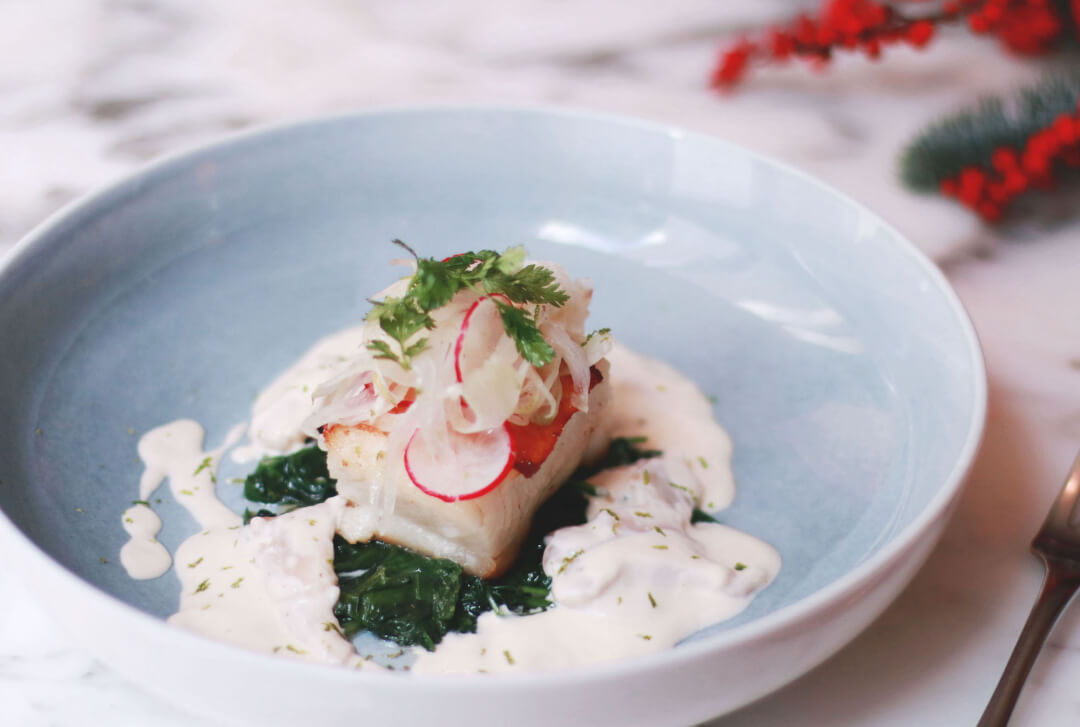 02 Dec

Recipe: Pan-seared Halibut Fillet from Café Causette's Festive Menu

A festive feast is the perfect way to celebrate Christmas with your family. Whether you're a pescatarian or just love everything seafood, Mandarin Oriental, Hong Kong has you covered with one of their star plates from Café Causette's Festive Menu: the Pan-seared Halibut Fillet.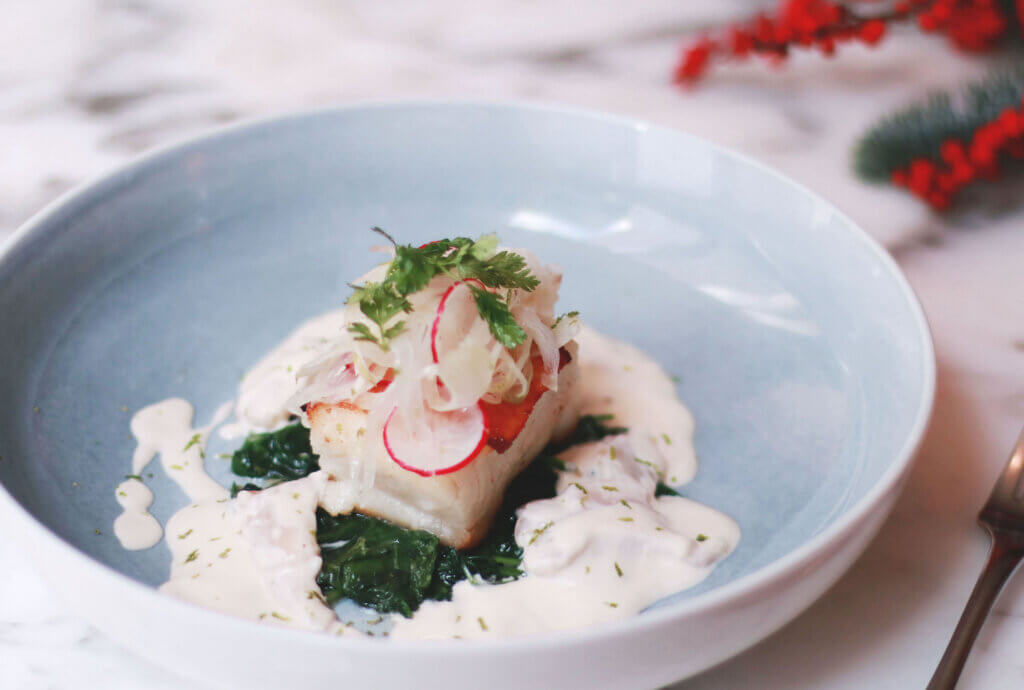 Dish: Pan-seared Halibut Fillet, Baby Spinach, Matsubugai, Yuzu Cream Sauce
Ingredients:
Fillet of Halibut 140g

Matsubugai 6pc 40g

Baby Spinach 40g

Sliced Radish 7g

Sliced Fennel 10g

Chervil 2g

Yuzu Cream Sauce 30g
Directions:
Season the halibut with salt. Pan-fry on the presentation side for 3-4 minutes until golden. Add a little butter, thyme and baste. Carefully turn over, baste again and put into the oven under 180°C for 5-6 minutes.

Remove the halibut from the pan and damp off the excess fat.

Finish the butter sauce with the yuzu zest and squeeze of yuzu juice & mix.

Place the spinach and sauce in the middle of the plate, lay the halibut on top with a little of maldon sea salt.

Place sautéed matsubugai and fennel salad with chervil on the top.
Café Causette's Festive Lunch & Dinner Menu is available from 1-23, 27-30 December 2021 and 1-2 January 2022, 31 December 2021 (lunch). 2-Course Set HK$498, 3-Course Set HK$598. They also have Christmas Lunch, Dinner and Afternoon Tea Menus. For more information, check  mandarinoriental.com