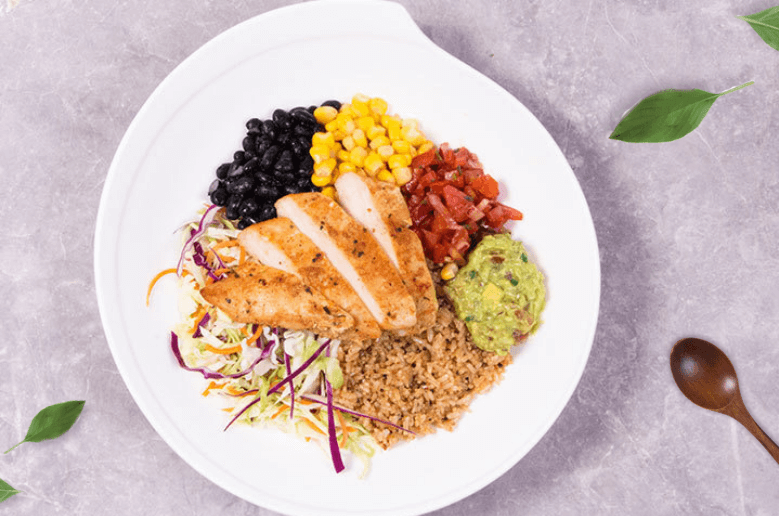 29 Apr

RECIPE: Chicken Black Bean with Cabbage Slaw by Nosh Meals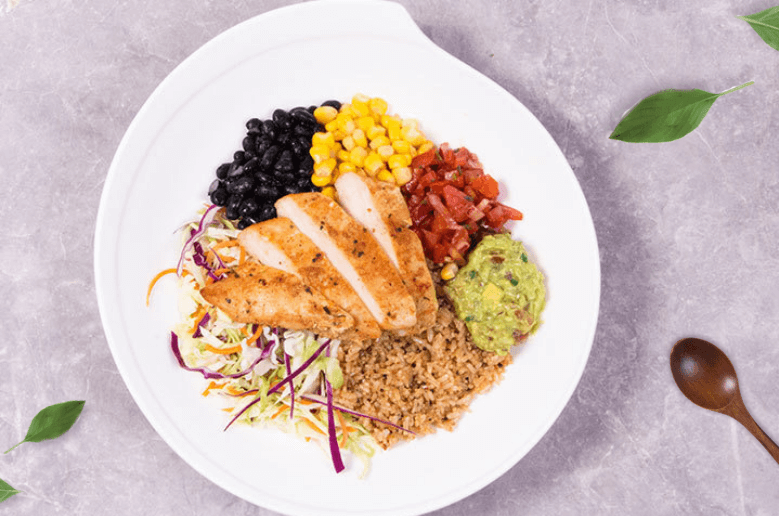 As the summer season approaches, Nosh Meals shares a new recipe that will leave your body feeling refreshed and nourished at the onset of Hong Kong's humid heat
We introduce the Chicken Black Bean with Cabbage Slaw — a Nosh Meals signature dish! Not only is this recipe perfect for summertime, it provides loads of nutritional benefits, too. Black beans are rich in protein and low in fat; what it does contain are mostly polyunsaturated fats which are essential for the body. We also incorporate cabbage, which contains a high level of polyphenols, provides antioxidant benefits… not to mention an exceptional source of Vitamin K.
Let's get cooking! 
Ingredients:
180-200g per pc Chicken Breast/Thigh

1/8 cup Black Beans

1/8 cup Corn

2 chopped Tomatoes

1 cup Green & Red Cabbages

1 1/2 tbsp Garlic

1/2 cup Carrots

1 tsp Cajun Seasoning

1 Red Onion

3 tbsp Coriander (have extra)

2 tbsp Honey

1 tbsp Chipotle

4 tbsp Olive oil (add more accordingly)

4 tbsp Lime or Lemon Juice (have extra)

1 tsp Salt & Pepper (add more accordingly)

1 cup Quinoa

1 ripe Avocado 
Method:
Mix 1/2 tsp of salt, Cajun seasoning, 2 tbsp of olive oil, and 1/2 tbsp of garlic; mix well and marinate chicken for 20 minutes.

Cook quinoa (in a rice cooker or a pot).

Prepare tomato salsa (Pica De Gallo) with chopped tomatoes, 1/2 chopped red onion, 3 tbsp coriander slice, chipotle, and 2 tbsp of lime juice. Season with salt and pepper.

Prepare the cabbage salad by shredding the red and green cabbages, 1/2 red onion, and carrots.

Toss avocado cubes in lime/lemon juice and mix with chunky coriander for a side

To the slaw, add 2 tbsp olive oil, 3 tbsp lime juice, honey and mix well.

Cook the chicken in olive oil in a pan.

In the same pan, saute 1 tbsp garlic with olive oil, and add quinoa. Turn off the heat and add corn and beans. Mix well, season and serve.





Maybe throw in some brown rice too!
About NOSH Meals
NOSH believes in healthy, convenient and smart food choices. Founded in 2015, it is one of Hong Kong's first made-for-delivery food brands. Its chef-designed recipes average 550 calories, and are made with premium ingredients so that customers can enjoy a delicious meal in the comfort of their own home or office. Plans range from 3 to 20 days, and vary according to your health goals. +852 2388 1999 [email protected] www.nosh.hk
NOSH provides a first time user 15% discount code upon subscription to their newsletter. Sign up here.