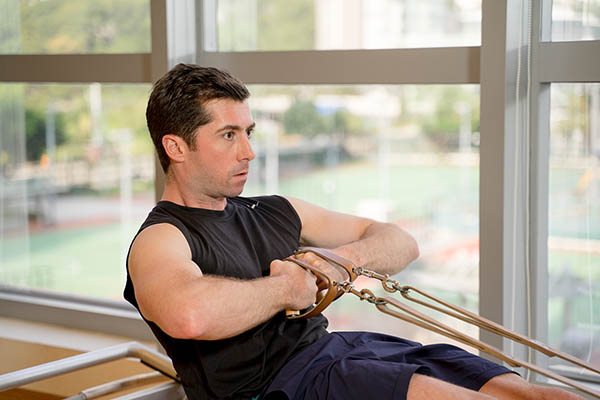 25 Nov

Q&A: Nick Haslam On Men's Health and Pilates In Hong Kong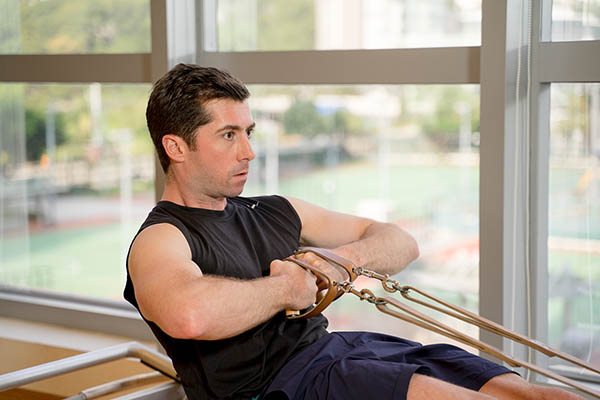 Let's all welcome Nick from New Zealand to Hong Kong! 
Last October, certified classical Pilates Instructor and Personal Trainer Nick Haslam moved to Hong Kong from Melbourne, Australia to join us at Flex Studio. Originally from New Zealand, Nick spent 10 years living in Australia first doing personal training, and more recently, Pilates. Let's get to know our new instructor from down under!
Can you tell us a little about yourself?
I spent the last decade in Melbourne doing personal training before coming here. I was also doing Pilates group training at a classical studio. In 2017 I decided to dedicate myself to Classical Pilates and took on a long-term apprenticeshipfor certification in the method. 
I spent the last two years redoing all my qualifications and requirements. That involved 600 to 800 hours of apprenticeship in order to be classically trained!
How did you get into Pilates?
My own results. I was sore and tired from weight training.  I also realized I was around a lot of negative body image influences, people obsessed with how they looked, with their body, fat and diet. I didn't want to spread that to anybody else — it just wasn't the way I authentically look at the body, and I couldn't convince myself it was  a productive way of looking at yourself, and evaluating your body image.
I started getting private training for Pilates and began to feel better. It really helped with my own problems, like my spine  and legs. I used to be really uncoordinated and had bad balance. I couldn't pick up new skills or sports because I was clumsy. Through Pilates I became more proficient and confident with my movements, largely through the neuromuscular connections Pilates teaches. 
Pilates also sorted the issues my clients wanted —  to be lean and fit without massive muscles. Everything just pointed towards Pilates, it  worked out that way. I found it a much better system for most people, based on the physique and physical skills they want.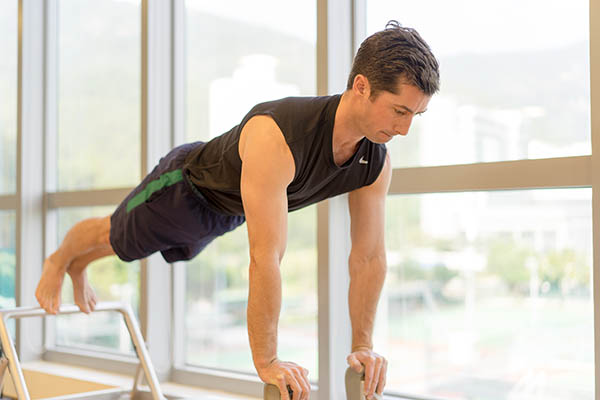 What do you teach at Flex Hong Kong?
I teach classical Pilates in the studio, privates and trios, and a few mat and Allegro classes to mix it up. 
What's your favorite class to teach? 
Privates and trios. I like working with people one on one, because that's how I can best see progress week on week. Seeing clients improve over time makes my job more fulfilling. Working more closely with people in the trios is also fun, because you get a bit more of a rapport in a small group.
How big is Pilates in Australia? 
It's a mixed bag. Classical is practiced by a small community, but in general, Pilates is very big. 
Why did you choose to focus on classical versus contemporary Pilates?
Results. It comes from sticking to a system. It doesn't matter who comes through the door, you can work them through the same system may it be a triple amputee or seniors over 90 years old… 
It's good to have this guidance:  following a set of rules designed to get you moving from the powerhouse no matter who you are – that's why it works. We're not always grasping for new exercises to make things 'exciting,' not knowing what kind of results we'd get. You always stick to the core exercises which benchmark progress.
What is it about Pilates that you love?
No negativity. Feeling so much better in myself. Having a better community of people to work with who don't focus purely on aesthetic results, which we happen to get anyway without being obsessed with it. Ninety percent of the time, you get better physical results without focusing on your appearance – but on bigger things. 
Who do you think Pilates is for? 
It's for everybody, especially for men. (Read: 5 Common Pilates Myths—Busted!)
Do you do any sports or hobbies outside of Pilates? 
I've been doing the usual swimming, running and hiking since I got here. 
I also started getting back into weight-lifting and joined a club here. I couldn't do that while I was doing my Pilates apprenticeship, because I had to re-train my body for the last two years. I really messed up my hips and shoulders from body-building and spent so much time undoing the damage through Pilates. Now I can hopefully get back into weight-lifting minus the negative effects.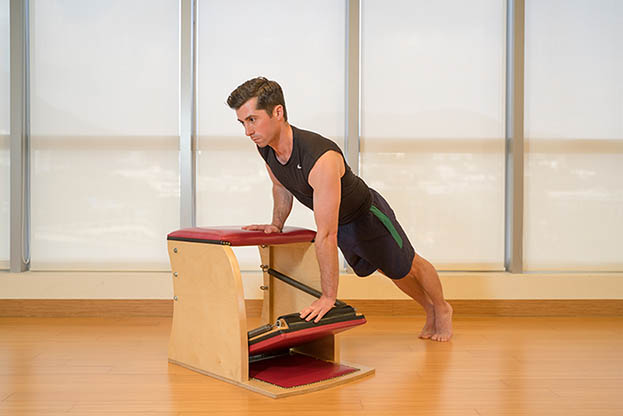 How are you liking the city so far? 
I think people are so friendly and helpful here. They've been so generous with their time — offering to help me move house and find apartments, giving advice… It makes a huge difference given it's a challenging time. Weather is also amazing! I don't mind the humidity because I hate being cold!
How would you describe Hong Kong clients?
Everyone seems so much more eager to train here. They don't complain! People are super hard-working, everyone is like my favorite clients at home [laughs]. People want to get things done, but it's not too serious at the same time. 
Anything you want to promote in here?
All the mat classes! Make sure you do mat at least once a week. Actually, make sure you do a little bit of all every week!
Do you have any questions for our guests? 
Tips for where to eat… I like everything! Italian and Japanese are my favorites, but I eat everything. 
New year's resolutions? 
Nope. I try to keep doing it weekly.
Did you like our instructor Q&A? Leave your comments on our Instagram or Facebook! And if you want to show Nick some love, book a class with him here.