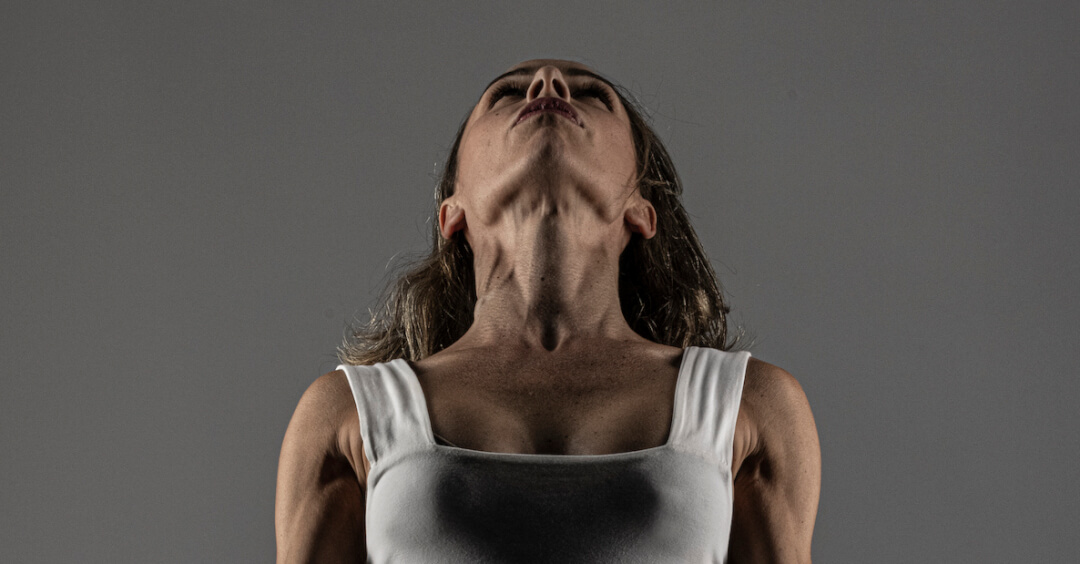 06 Dec

Maria Merolla on a 20-year Career in Movement

We follow the career and apprentice journey of Maria Merolla, who has worked with the body for more than 20 years from a television dance career to Yoga and Pilates

Born and raised in Argentina, Maria Merolla started her career dancing professionally. She worked for two decades performing and teaching ballet, contemporary, jazz, and even acrobatics. In 2014, Maria arrived in Asia for work, where she discovered yoga and Pilates as a way to recover from injuries sustained in stage shows.

For three years, Maria practiced the two disciplines, joining workshops and short teacher training courses to maintain and heal the body. In 2017, Maria decided to do her first official Pilates teacher training in Argentina, after which she acquired her first globally recognised Pilates certificate in the contemporary style. 

Five years later, Maria is about to complete her 600-hour Classical Pilates instructor certification with Real Pilates New York, at host studio Flex Hong Kong. Let's hear from Maria, one of the beautiful faces who make up the diverse profiles of people undergoing the training.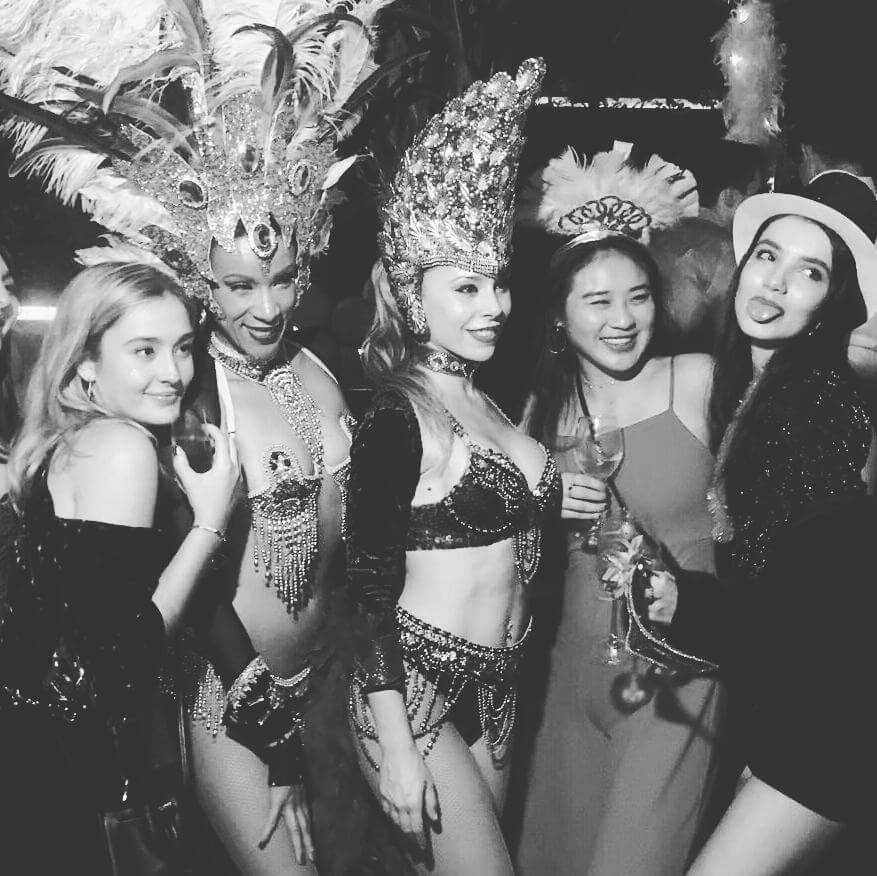 Prior to Pilates, what was your fitness regimen like? 
I was just dancing, really, which is already a demanding regimen in itself. Pilates and yoga helped to fix and maintain my body, when a career onstage started to take its toll.  
How long have you been training at Flex? Why did you decide to do the Classical Real Pilates Teacher Training (RPTT)?
I started working at Flex in 2018 as a yoga and Allegro or Contemporary Pilates teacher. However, I was mostly teaching yoga until it became clear that there were better opportunities for me in the more specialised field of Classical Pilates. So although my first teacher training in Argentina is recognised by the international Pilates Method Alliance, I decided to do the Real Pilates Teacher Training to refresh my knowledge of exercises on Flex's GRATZ apparatus, and to learn the classical system. The goal is to acquire expertise in the classical apparatus.
What are your career goals and how does the RPTT relate to them?
I am constantly learning, and that doesn't end. I believe teachers always have to be updated, practicing and exploring techniques and systems to improve their teaching. I find the RPTT a magnificent training for new teachers; in my case it's more to get an update on my knowledge. It definitely helps to improve my teaching… I will always want to teach and improve as an instructor, and maybe one day open a studio!
What makes you stand out as an instructor? 
Twenty years of experience working with bodies informs my practice and instruction. That understanding allows me to use different and interdisciplinary techniques across dance, yoga and Pilates.
Two decades' experience has also given me a sharp eye for corrections and modifications. As soon as I see a client moving, I know what they can or can't do with their body. I focus on alignment and proper biomechanics… I always work from that perspective as opposed to external goals. 
What do you prioritise as an instructor? 
I give importance to doing the work from inside, focusing on things like spinal health as opposed to superficial muscles. I believe that when you start this way, the rest will follow… good technique, alignment and consistent practice will bring the rest. 
Getting fit, a good body… that's not how I think about the system or practice. I believe my approach is the best way to protect the body from injury and sets clients up for longevity in the regimen. For me, the consciousness of what you are doing comes first, and everything else follows.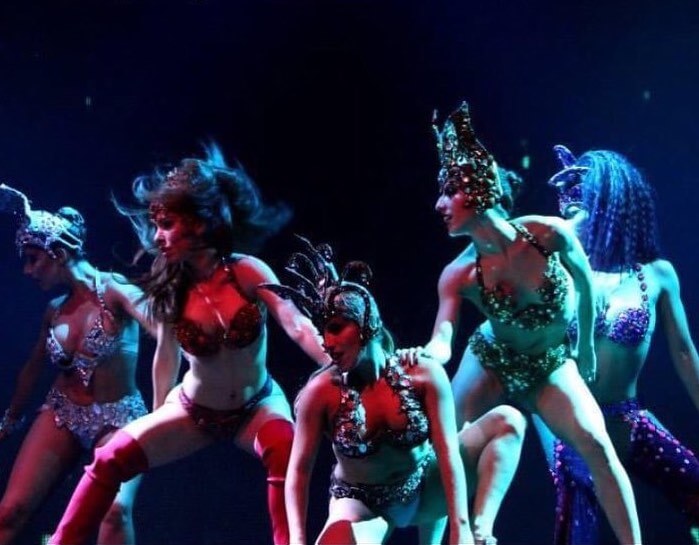 For you, what's the biggest challenge of being a Pilates instructor? 
Keeping your body active, safe and healthy to power you through the amount of hours you have to teach… for me that's almost thirty teaching hours per week. Your energy and mind have to be clear and focused to guide other people. It's also challenging to learn how to take second place, because when you teach, the main character of the movie is your student. Your internal world has to be in a good place mentally and physically to be able to give what others need and help them. If you're stressed, tired, burnt out or in pain, the quality of your instruction suffers. 
There are bodies and minds in your hands, and that's a responsibility you have to take seriously. There's nothing worse than having a burnt out teacher who doesn't have the mood or attention to give you. You can't overdo teaching, so I always have to find the balance. I pay attention to my energy and how I deliver my class.
What gives you the most fulfilment as a teacher? 
Seeing people stay with me for the long haul… It gives me so much joy and validation to build and develop relationships  over the years, seeing how my clients progress over time. It makes me happy as a teacher to have students who have been with me since day one and witness how much they've grown to understand and benefit from the system. You know who you are!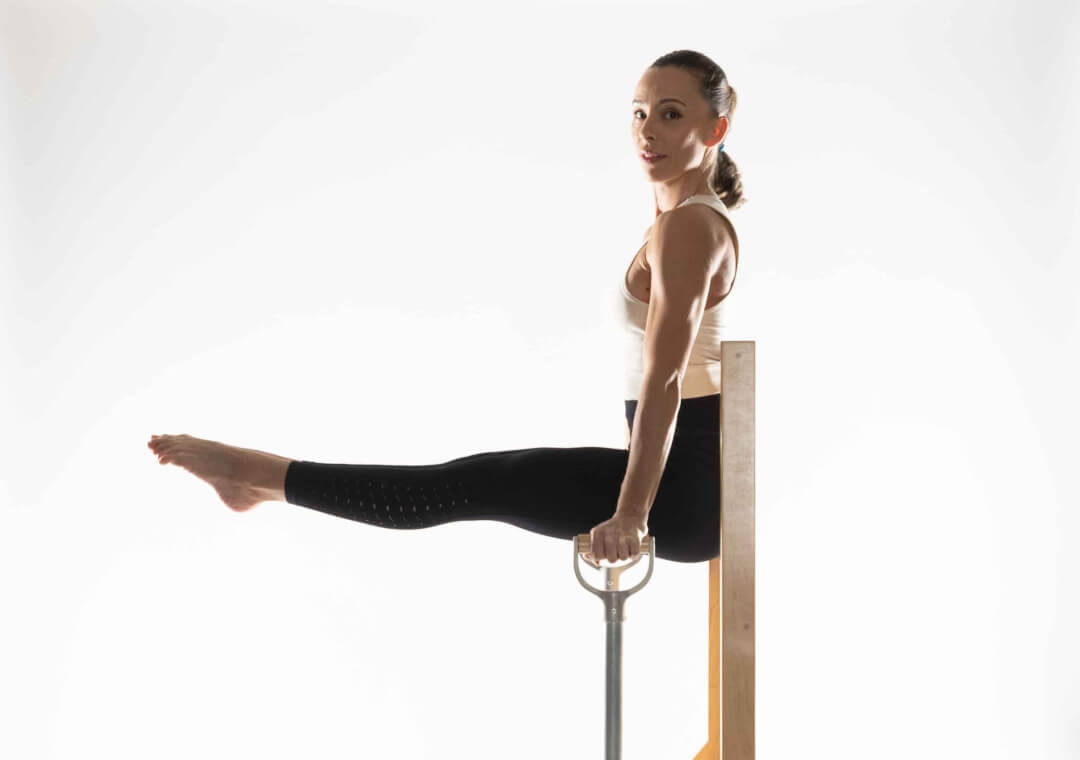 What kind of Pilates instructor do you want to be? Where do you see yourself in the future? 
I would like to be like Heather [laughs]. I want to reach that level of detail and precision… It's amazing. I've been so lucky in my life to have had such amazing mentors and guides. I want to reach this level of excellence. All my teachers have focused on proper alignment, not just movement and flow.
What's your teaching philosophy? 
The personalised attention I give to every single client. For me, every person is different and I try to teach each one as an individual. For me, even if I have twenty people in the room, it's a private lesson. If one has a limitation, I will help that person in the way they need, and they will get that modification and support to keep up with the rest of the class. I don't leave anyone behind. 
Thankfully, at Flex we work with smaller groups. But even with ten people, I try to get to know every single one and work with them the way they need to improve. My eye, my intuition, and the way I grow relationships really define me, Maria, as a teacher. I feel love for my students.
Flex is proudly affiliated with REAL Pilates in New York as a Host Site for Teacher Training. REAL Pilates honours the legacy of Romana Kryzanowska and training is rooted in the authentic Classical method, as learned by Alycea Ungaro. The next intake in Hong Kong is the 5th Cycle beginning March 2022. For more information, visit flexhk.com/teacher-training