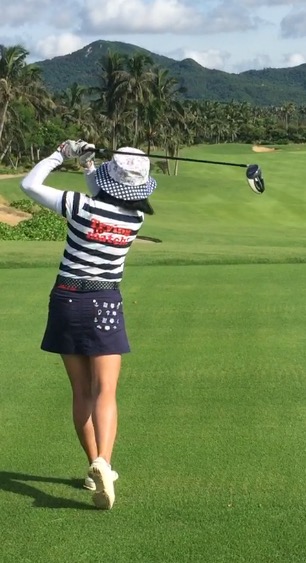 08 Mar

Pilates and Golf – The Perfect Match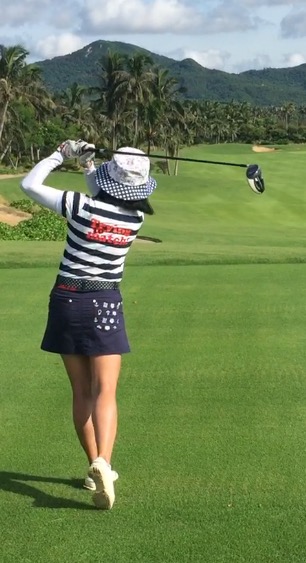 Jade Chang started practicing Pilates in 2015 when a fellow golfer suggested she work on her core and flexibility in order to improve her game. She joined Flex and saw the benefits in less than two months, with improved flexibility and a longer range of drive.
Anna Hui first tried Pilates in 2013 and immediately fell in love with how different it was to working out in the gym. She has found it has improved her golf performance by working on her physical balance, strength and control as well as her mental composure. And, significantly, it has cured her golf-induced back pain.
Which moves particularly help you with your golf?
Golf is all about your core and your hips, says Jade. "When I first started golf I always thought I needed stronger arms in order to hit the ball longer. I was so wrong. The lower body is what you need to work on to drive the ball longer. This is where the power comes from. You must learn how to coil the lower body and load up your maximum power.
"A good golf swing is when you hit the ball without any effort. Your whole body must stay loose and relaxed through the swing. Pilates is great because you work a lot on your core and hips and your upper body as well."
For Anna it is the balance and control she learns in Pilates that she values the most. "I appreciate so much how Pilates teaches me to 'articulate' my different muscles to achieve a smooth movement in an effective and more effortless way. That helps my swing a lot since I manage to control my pelvic turn better while incorporating the arms, wrist and leg movements and keeping my head still – and all this in just one second of time. Golf is a game of no mistakes and Pilates is about precision; they are quite a good match!"
How can Pilates help you going into the future?
"Working on getting my handicap to improve, I have now incorporated Yoga, Xtend Barre and Pilates in my weekly exercise routine," says Jade. "It's all about keeping your body strong and flexible."
Anna is working on increasing the strength in her wrists and forearms in order to be able to release effectively and therefore drive longer. "I can achieve that strengthening through Pilates, with all those arms workouts such as 'butterfly'," she says.
She also shares that her recovery post-round is optimized with Pilates. "My back and left ankle always hurt after the game, and Pilates (plus yoga and swimming) certainly are the most effective ways to fix them. Especially the Pilates move 'short spine' and 'long spine', a must-do indeed!"
How does Pilates help your mental strength?
"I spend so many hours practicing every week on top of playing, and Pilates helps focus my mind," says Jade. "Your mental state is also very important in golf. You need to focus throughout the whole round when you play. Believe me it is not easy as you get older!"
Anna's mental game is also much improved since she took up Pilates. "Being such an elegant workout emphasizing effective breathing techniques, I've brought this 'Pilates mindset' to the course too," she says. "I once asked my coach if I should breath-in or breath-out on the upswing. He found it a very funny question and had never thought of it that way. Through Pilates, however, I know it is important not to do the breathing in and out wrongly. So the right breathing and the concentration training helps me keep my composure, clear my mind for better course management, and makes me look cool too (important during a competition!)."
Anna introduced many of her sporty friends to Flex's Pilates Introductory Course and they have also seen the benefits in their performance and pain management. Our foundation courses are tailored specifically for those who are new to Pilates guiding one through all the key principles on the reformer.
Get in touch with us to find out when the next course is!