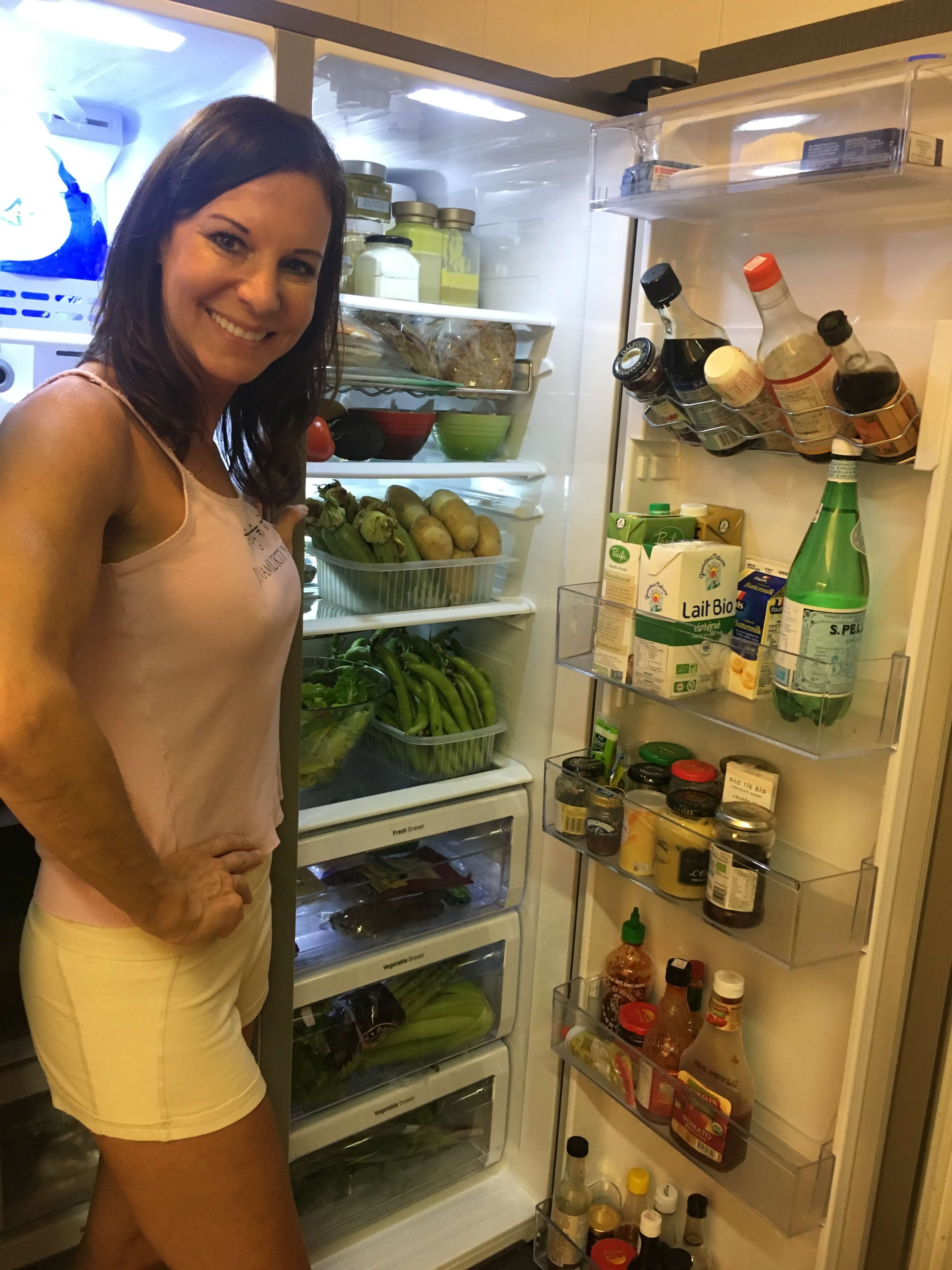 09 Apr

What's In My Fridge

Stop press! Flex co-founder and director Heather Thomas Shalabi has opened her refrigerator door, so we can see how this health and fitness guru – often touted as Hong Kong's hardest working trainer and studio owner – ensures she and her family stay healthy and energized.

"I buy a lot of fresh produce online, with my most recent purchase from the wonderful Buonissimo (www.buonissimo.hk)" says Heather. "They offer a myriad of items, but plenty of organic and gluten-free options that are incredibly tasty and fresh.

"My fridge always has to have a green soup, a lean protein and a green salad," she adds. "And homemade salad dressing. I also try to make as much food as I can at home (such as humus) avoiding the pitfall of extra oils or sugars."

It therefore comes as no surprise to see that Heather's fridge is bulging with organic and super fresh vegetables, glass containers for her Kamalaya Wellness Sanctuary salad dressings (garlic/ginger and wasabi/lime – no oil) organic 7-grain bread for the kids, organic cow's milk and almond milk, Italian melon and spicy condiments for all-important flavor ("I am a victim to Sriracha"). Elsewhere on the flavor front, there's a lot of Asian influences, such as spicy bean paste and tamari.

But the main concept here seems to simply be that there's A LOT OF VEG, much of it green. From celery to fava (broad) beans, zucchini, artichokes, radicchio, fennel and avocado, there's enough green to power the Hulk.

Speaking of which, those biceps are looking pretty good, Heather.

Flex is offering a great deal in conjunction with Buonissimo, www.buonissimo.hk. Simply buy over $700 worth of items and receive a 10 per cent discount. Code: FLEX18.