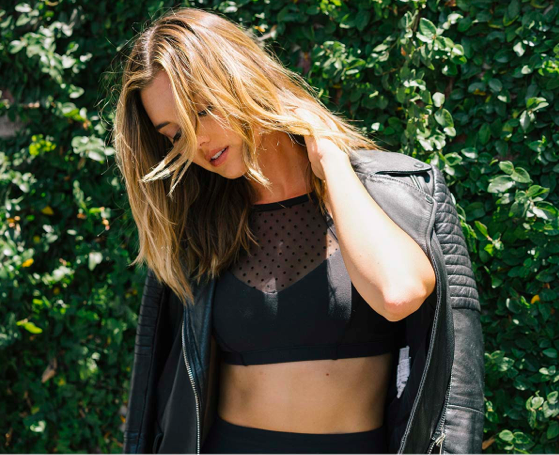 08 Aug

10 Reasons to Bling up your Workout Look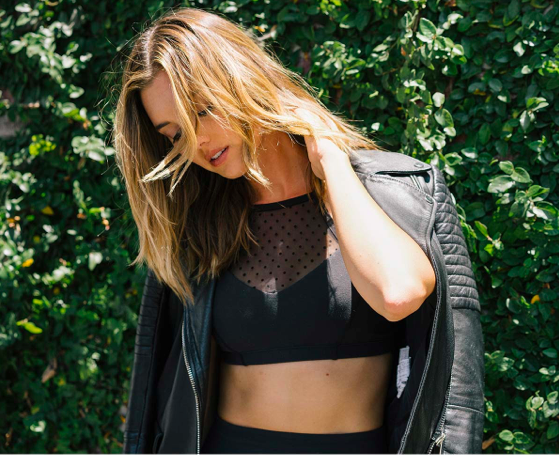 The walk from change room to yoga mat is increasingly becoming a catwalk, with students turning up in head-turning outfits that mix high fashion with high function. Born of the post-workout brunch culture in the US, this practical, value-led and versatile trend is one we at Flex are proud to get behind. But if outlet-bought, shabby-chic has been your style up to now, why should you jump on the athleisure bandwagon and invest in stylish sporty clothes?
1 – It's on trend
Any trend that lets me throw on leggings, tees and trainers and look put together for a sociable as well as a workout situation is a winner in my book. First it was juices, then apps, then gadgets. Now every fashionista has a wardrobe of branded, fashionable sports outfits for casual daily wear.
2 – It is designed to look great
Whether you want help sculpting that booty, getting rid of muffin tops or hiding those sweat marks, sporty clothes are designed to redesign the body and help it look its very best, whatever your shape.
3 – It is super practical
Performance design is all about function. Fabrics are breathable therefore comfortable. They keep their shape and won't fade, so are durable. And they are lightweight, making them perfect whatever the weather.
4 – It is fun
Check out the prints that go with sporty outfits. From geometric patterns to kaleidoscopic colours, animal prints to floral bouquets, choose the look that matches your personality and wear it with a smile.
5 – Mix, match and accessorize
Regular or vintage can be paired with sporty pieces for an even more stylish look. Match your crop top, leggings and trainers with your favourite denim jacket. Post-gym throw on a boyfriend shirt and sunglasses. Carry a branded bag. Work it.
6 – Double duty makes financial sense
Wearing casual wear out and about during the day that works perfectly in the gym, means your outfit is seamless and versatile and saving you money. Ka-ching! Think dark leggings plus understated trainers paired with a chic top and a statement necklace. Day to night – nailed it.
7 – Badge of honour
Even if you haven't just come from or are going to the gym, even if you have no intention of going to the gym, this look tells the world you're sporty. But having said that, if you're in the right clothes and you happen to pass your studio or get the urge, there are no barriers to a spontaneous workout.
8 – Sporty is fashionable
Healthy is fashionable – think Izabel Goulart's "Strong not skinny". This is the kind of fashionable that is long-term worthwhile. The "health is wealth" mantra is one to take on board and if being fashionable helps, then that's great.
9 – The world has gone casual
Whether the office has casual days, or you're working from home or a work hub, or you're reflecting the casual chic trend of modern days, the new generation of sports wear does casual beautifully, stylishly and fashionably. Take advantage of today's flexible dress codes.
10 – Celebs are leading the way
If you're a fan of Michael Jordan, Kanye West, Rihanna, Beyoncé, Kate Hudson or Rita Ora, then take their lead and go sporty. If you're more a fashion junkie, then Stella McCartney, Chanel, Dior, Alexander Wang should be your role models. Whichever, just wear it!
At Flex we carry Garbe Luxe – new in! – as well as the divine Splits Fiftynine, Vie Active from Australia and Beyond Yoga. You never have to feel under dressed or short of workout looks ever again!
https://flexhk.com/flex-extras/retail-shop/