25 Nov

Do all teens just want to hang about?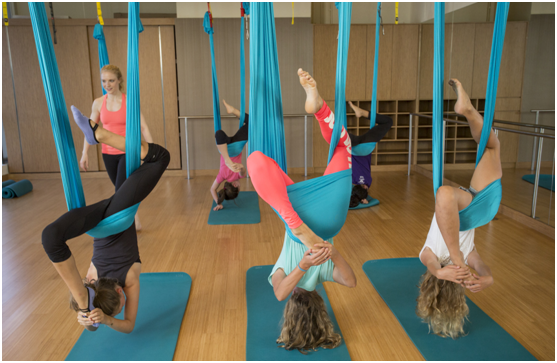 By Flex Teen Ambassador, Hope Patterson
If you think all teenagers just want to spend the weekends lying in bed, think again.
For many Hong Kong students, physical fitness, competitive sport and feeling energetic are part of their weekly ritual.
In a bid to prove this, I have talked with six Hong Kong students, all of whom have a healthy attitude to physical fitness and an active lifestyle. Not only do they love the buzz from the achievements that come with focusing on a healthy body, it also helps them sustain a positive attitude to the academic and social stresses of day-to-day life.
Of course, they still might enjoy the occasional lie-in on a weekend, but it seems for many, this has moved to the bottom of the list of their favorite past-times. Here – in the first of my series on these six real teenagers living active lives – they explain their approach to being healthy and what staying fit means to them (in columns coming up, they will outline their sporting loves and goals).
Tippa Chan (TC): Tippa is a 14-year-old competitive swimmer who attends Chinese International School. She has been swimming competitively since the age of nine, following in the footsteps of her elder siblings.
Freddie Fawcett (FF): Freddie, age 11, is about to star in HKYAF's newest production of Oliver – as Oliver himself. Freddie is a Chinese International School student – a gymnast, runner and swimmer – who competes with his older sister across a range of sports.
Noor Shalabi (NS): Noor, aged 12, attends Harrow International School and is the daughter of Flex founder Heather Thomas Shalabi. She counts sailing, Pilates, netball and swimming as her sports.
India Tory (IT):  India, aged 13, studies at Chinese International School and hails from a very sporty and fit family. India is a budding football and tennis player, golfer and runner.
Mason Edwards (ME): Mason, aged 10, is at International Montessori. He plays ice hockey competitively, with extra time allowing him to play football, baseball, basketball. He also likes running.
Katie Lam (KL): Katherine (Katie) Lam is 13 years of age and attends Chinese International School. She is a ballet dancer and also competes in netball, football, basketball and swimming competitions. She's soon to perform at Clockenflap with Dance Kho.
Hope Patterson (HP): What does being healthy mean to you?
TC: Healthy means regularly exercising and eating healthy foods (fruits, vegetables, etc.) as well as sleeping well.
FF: Being healthy means staying fit and exercising regularly.
NS: Being healthy means staying fit and having a balanced diet of fruits and vegetables alongside exercising, but also having a balanced life. Do some sport, but also leave time for academics and social life. Don't fill up with junk food, but don't starve yourself either.
IT: Being healthy is one of the most important things I need. I achieve this by completing hours of exercise, eating well and being strict with my habits.
ME: Being healthy is my top priority, as it really helps with my (chosen sport of) hockey.
KL: Being healthy means maintaining a healthy diet and keeping your energy levels high, especially when you're still growing. I also think being healthy means keeping your physical activities consistent. Exercising – even just going for a walk – can be healthy.
HP: Do you think a healthy mind is a healthy body?
TC: Definitely! Without a motivated, happy and healthy mind, you won't be able to push yourself further into living and acting healthier.
FF: Of course. Without a healthy mind, you will not be able to keep track of when to exercise!
NS: You need to have the right mindset to have a healthy body, but you also need to take action. Having a healthy mind means you are motivated to stay healthy and to take initiative.
IT: Yes. If you do not think like a healthy person, how can you be healthy? If you don't think about what you do or eat before you do it, how can you know what it will do to you? How can you prevent becoming unhealthy?
ME: Not necessarily, because you could sit at a computer all day and be feeding your brain with knowledge, but still not doing anything.
KL: Yes, I do think that a healthy mind is a healthy body. If you're sad an depressed, then you won't achieve much – which effects your health.
HP: What does exercise mean to you?
TC: Exercising means regularly doing a sport or working out and making sure that you're improving from it each time (and obviously staying healthy throughout exercising).
FF: Exercise means being healthy and having an appreciation of beauty and excellence.
NS: To me, exercise means some sort of physical activity that gets your blood flowing and your heart pumping, something to make you lose calories and get in shape. Sports are exercise, as you run around and sweat, so is doing pushups, Pilates and yoga, or even walking up a flight of stairs.
IT: Exercise means two things to me: fun and fitness. Most of the exercise I do is with other children and we work hard but also have fun. It also means fitness. This is something that is worked on while exercising. I feel like being fit is an element of being healthy and that's important to me.
ME: To me, exercise means having a healthy body. You can't be active if you don't have a healthy body.
KL: It means getting up and doing something active. I try to keep myself busy with at least one exercise everyday.
Next time? Why do sport and what makes them stay with the program!
NOW OPEN: PRE-REGISTRATION FOR FLEXKIDS WINTER 2015 TERM!
Flex offers a full schedule of quality programming for children every day after school. With classes for children ages 2 years to teen, we've teamed up with HK's most dynamic instructors to offer classes from Pilates, Yoga to Twinkle Ballet and Funky Dance. Due to popular demand, we've recently added Tween Flying Pilates and Tween Zumba classes, along with additional Twinkle Ballet and Funky Dance classes to our FlexKids schedule. Classes are divided into age appropriate groups to cater to young growing bodies.
To register your child, please call: 2813 2212 or email us at [email protected]
– See more at: https://flexhk.com/flexkids/#sthash.UoKHLpuS.dpuf