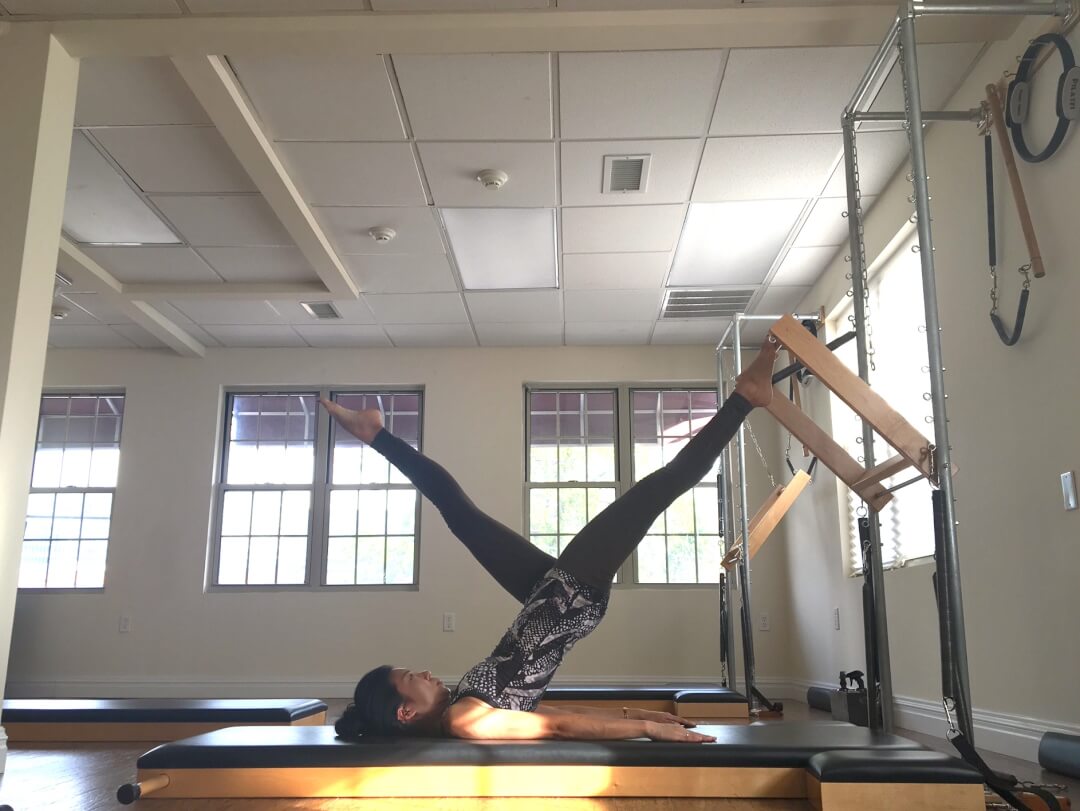 06 Nov

How I Overcame Scoliosis Back Pain Through Pilates

Former banker Sangyoung Cho from Korea talks about how Pilates fixed the back pain that plagued her for years

During her high school days in Seoul, Sangyoung started getting intermittent pain in her back. It worsened towards her mid-twenties, working in the banking industry at her office desk day in day out. 

"My doctor said that there was nothing he could do for me, because the range of my scoliosis was not significant enough to get treatment," says Sangyoung. "He recommended doing some exercise instead."

That's when Sangyoung found Pilates. "Pilates not only helped me overcome back pain, it also provided opportunities to meet with great people in the Pilates community," she says. Although scoliosis – especially when severe – cannot be completely cured by Pilates, Sangyoung says the system helps by training the muscles to support the spine. This gradually corrects the posture and reduces the symptoms caused by the medical condition.

Sangyoung believes that had she left her scoliosis untreated, she wouldn't be enjoying the good quality of life she now does. "If I still had that back pain from scoliosis, I could not have given my baby the quality of prenatal or postnatal care I was able to." She says untreated scoliosis would have given her hip and back pain after childbirth, negatively affecting her pregnancy and parenting experience. 

Becoming a Pilates instructor

After practicing Pilates for a few years, Sangyoung decided to switch from a career in investment banking to Classical Pilates instruction. "I thought I could help other people, too, to have a better understanding of their own body," she says. "I never thought that I would be a Pilates instructor! It was a big change for me."

When asked to recommend the best programme or regimen for someone with scoliosis, Sangyoung says it varies greatly. "No two bodies are the same. However,  keeping symmetry during a workout is important for scoliosis, and so the reformer is an excellent tool because it helps you stay in your symmetrical box."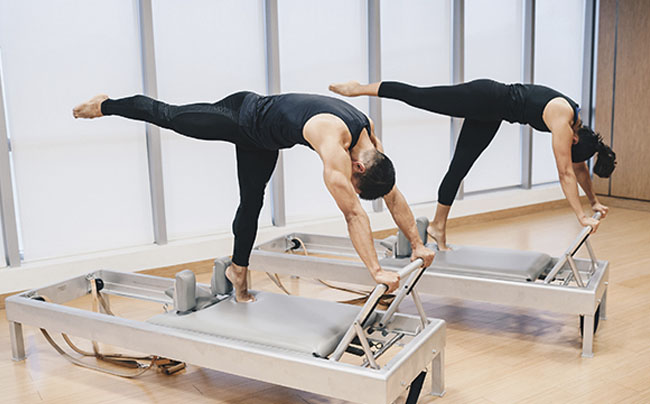 Sangyoung is always trying to evolve and refine her teaching style. "It is an ongoing process," she says. "I try to teach Pilates precisely so my clients can build their powerhouse and learn basic concepts first, then start to understand their own body and postures." She compares doing Pilates like learning a language. "Pilates takes a while to build up, and though it is a long process, the result is priceless.
Pilates for other back problems 
Beyond helping to overcome scoliosis symptoms, Pilates is also highly effective in addressing other spinal disorders. Sangyoung mentions lordosis, kyphosis, and swayback among the posture dysfunctions that stand to benefit from a consistent Pilates practice. "Since most back problems are caused by poor posture, Pilates helps people understand correct posture and bone alignment," she says. 
Finally, Sangyoung advises anyone looking to Pilates to 'cure' their back problems to take the long view and manage expectations. "Although people may want to see a swift change by doing Pilates in a short period of time, I want them to understand that Pilates is life-long exercise," she says. "We need to be patient keep practicing to change our body and make it stronger."
To see Sangyoung's schedule and read more about her, click here.