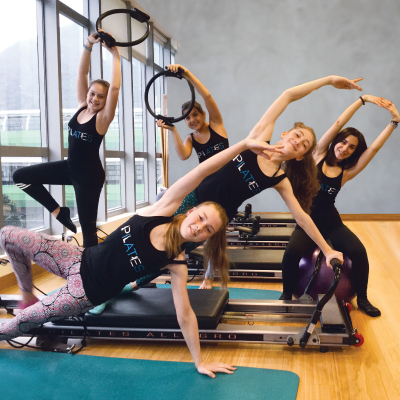 25 May

So Fun, Sociable and Inspiring, Kids Don't Realise They're Learning…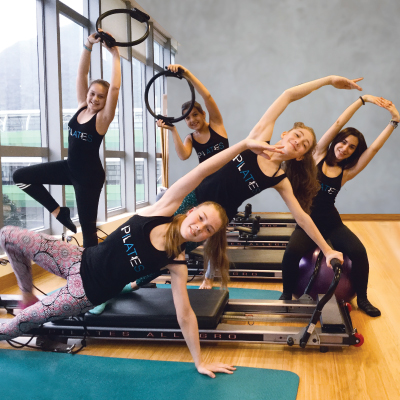 Week-long workshops in dance, yoga and Pilates are wonderful for kids. Building on their progress day by day, skills are learned, friends are made and confidence levels soar. By the end of the week balance, coordination and strength levels are high, they have experienced how to trust, cooperate and commit to a program, and their artistic sensibilities have been explored. Flex's summer camp intensives focus on yoga, dance and Pilates. Here Flex instructors Gemma, Jessica and Kelsea explain what makes them so special.
How will first-timers benefit?
GEMMA – My approach to Pilates will be more on the relaxed/fun side. I aim to have the kids feel like they have mastered something they either didn't think they could do, or surprise them with how they can learn new things, with repetition, a bit of stumbling and falling. It is important they are comfortable with this process of learning.
How will intensives help benefit them physically?
JESSICA – Dance engages each and every part of the body, training strength, flexibility, coordination, balance, gross and fine motor skills. Intensives are fantastic way for students to learn to incorporate healthy development into their daily routines.
KELSEA – Going to yoga class every day improves your overall health and fitness and you are able to see your progress through the week, which also builds confidence.
How do intensive classes benefit them in other ways?
GEMMA – They will definitely show them how a little concentration each class will bring better sweetness to their bodies, their confidence, and hopefully give them a more positive attitude to their bodies and learning.
JESSICA – Dance teaches students self-confidence, and to express themselves through movement and form connections with people. They learn trust, cooperation, commitment, and discipline, while also building mental faculties such as memory and spacial awareness. Dance also facilitates the enhancing of artistic sensibilities such as musicality and emotional expression.
KELSEA – It's fun to do a summer camp because you can make friends. Seeing the same group of kids every day helps to create a safe environment for you to explore your abilities in a positive way. It's also very beneficial for kids to be outside of a classroom, exploring other interests.
What do the kids enjoy the most?
JESSICA – The best gift we can give children is the freedom to explore and express themselves in a safe and supportive environment. From my experience, what the students love the most is their newfound confidence – knowing that they are capable of doing and creating, all on their own.
KELSEA – The kids love the variety and intensity of three hours of physical activity. They have lots of energy to burn and it is nice for it to be directed in a positive way.
What is the most satisfying part of the intensives for you?
GEMMA – This is a new experience for me, but I believe it will be to see them come out of their shell and see them develop a more healthy relationship with their bodies and with their peers.
KELSEA – I love to see the same smiling faces every day and watch their progress from the start of the week. Yoga is fun and it's something you can do everyday.
Interested in enrolling your kids into our summer camps? Check out the summer intensives info here…